Homeschool Conferences, Conventions and Expos–Oh my! If you're to homeschooling or new to South Carolina, conventions are a great way to get started homeschooling. They're also great for experienced homeschoolers to network and learn new opportunities too!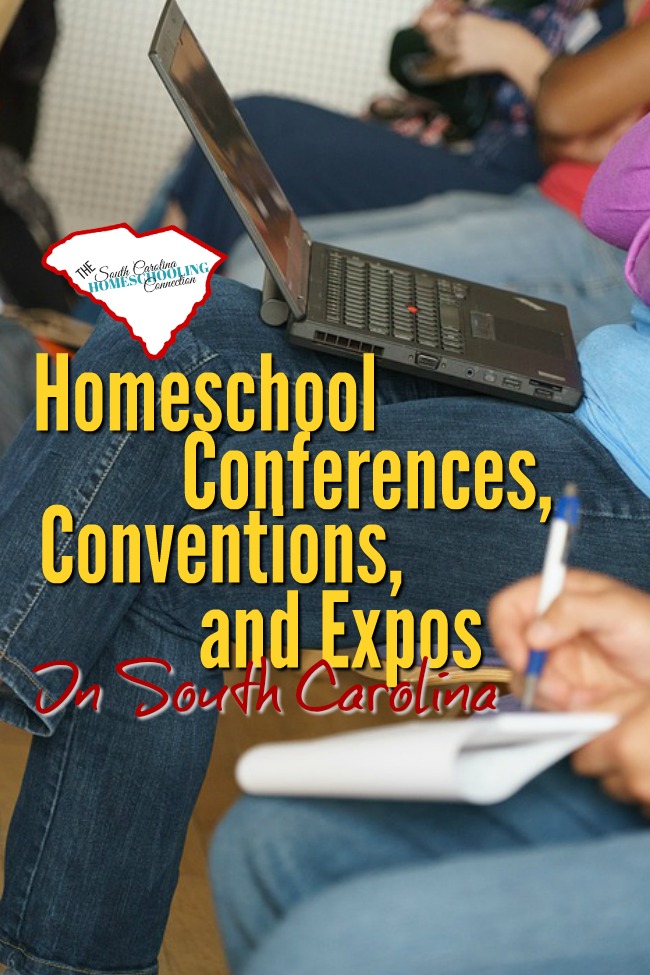 Conferences, Conventions and Expos
in South Carolina
Maybe location is an important factor for you. We have something in each of the regions of South Carolina. You can stick close to home…or take the opportunity to go explore another region.
Maybe the timing of it is an important factor to consider. One that might work better in your schedule. And maybe you'd like to try them all! I hope you will. I've listed them here in chronologic order.
The Great Homeschool Convention is a happens in 5 locations across the nation. The Southeast Location is Greenville, SC. Other stops include: Texas, Ohio, California and Missouri.
Nationally reknown speakers and workshop presenters will be there. Workshp tracks emphasize Homeschool 101, Parenting, Classical Education, Charlotte Mason, High School and Special Needs. Plus, there's Kids' and Teens' tracks and events.
Vendor hall has lots of great resources, including The SC Homeschooling Connection. So come by to see me! Shopping only passes are available at the door (FREE admission on Thursday).
or Sign up to volunteer for a 4-hour shift and get free admission to the conference.
Use code ConnectSC-2018 at check out to save $5 now! (New registrations only. No refunds, cannot be used in combination with any other offer.)

Teach Them Diligently:
Myrtle Beach — May 17-19, 2018 (also in Atlanta — April 5-7, 2018)
Teach Them Diligently is a faith-filled family convention that happens in six locations across the nation. The Myrtle Beach location is a new opportunity here in South Carolina. It's Homeschool Week in Myrtle Beach (May 16-24) with lots of local discount opportunities available. Other convention stops include: Alabama, Arkansas, Tennessee, Georgia and Ohio.
This convention is formatted to feel like a 3-day family camp with sessions for all ages. Though couples and individuals also go as a getaway retreat.  The Exhibit Hall is more like a shopping mall of opportunities with huge sections from companies like Abeka, Alpha Omega, Apologia, BJU Press, Master Books, and Rainbow Resources. Plus some local groups and resources too.
Admission tickets for Family, Individual or Day-Pass get you into the exhibit hall and workshops.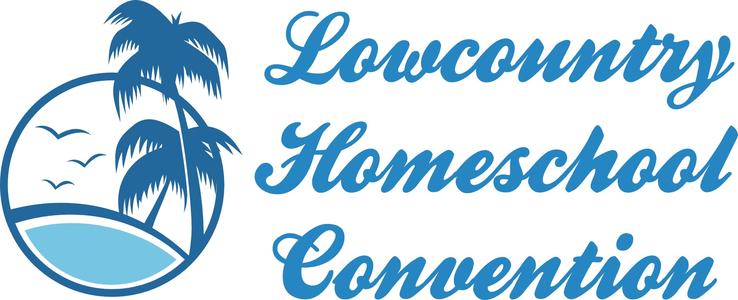 I love the Lowcountry Homeschool Convention. It's organized by Hazel Douthit from At Home in the Country (one of our 3rd Option Accountability Associations). She knows homeschooling in South Carolina. She knows the Lowcountry.
"The homeschoolers in this area are a very diverse group of families. We want to offer them the chance to meet with vendors that are as distinct as they are. We will offer workshops that will appeal to everyone from unschoolers to traditional homeschooler." ~Hazel Douthit
Many vendors and workshop leaders are local…or nearby. We think that's a good thing. It's an opportunity to make meaningful connections to the events and resources that are right here.
Want to be a vendor? Vendor spaces are available here.
Register to attend here.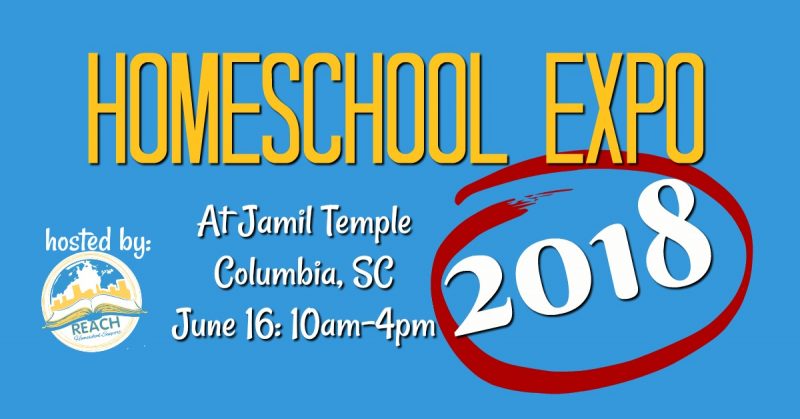 This locally organized Homeschool Expo started as a one-day used booksale…that's been popular for more than 10 years. I confess this one is really close to my heart…because I actually organize it.
Our one-day book sale event has expanded to include more local businesses with services and products, classes and discounts for homeschoolers. Plus, we've added a few workshops during the day, including panel discussions with South Carolina's homeschool leaders.
Admission is FREE and open to the public. Register as a vendor to promote your business or sell your used books.
Sign up for text alerts for reminders and updates about the Expo: text @jamil2018 to 81010
More Homeschool Conferences Nearby
A few more Conferences, Conventions and Expos that might be closer to you. Depending on where you live in South Carolina, one might be just a hop and a skip over yonder. Or maybe it's worth the drive to go check out. I have been keeping an eye on these too–hoping to get to go myself!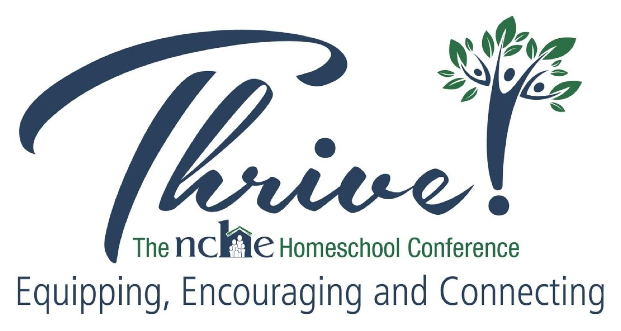 The North Carolinians for Home Education host this annual homeschool conference. "NCHE has a vision for flourishing families and thriving generations in which people remain passionate, curious and actively engaged in their faith and in their learning."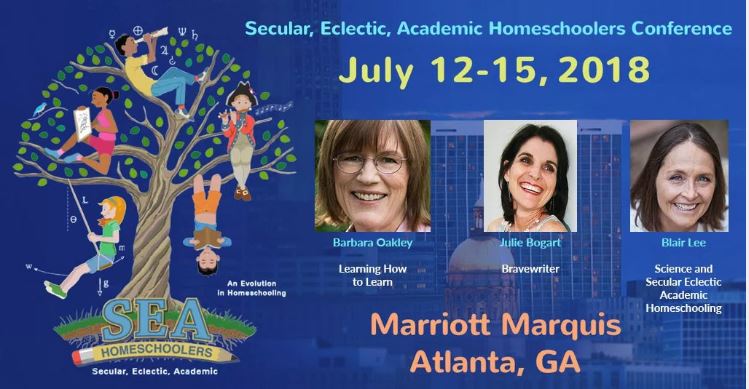 Secular, Eclectic, Academic Homeschoolers host this annual event with exciting speakers, great vendors and fellow homeschoolers for a weekend of secular camaraderie. Teen track for ages 13-18, includes a teen dance. Bring your kids ages 5-12 also.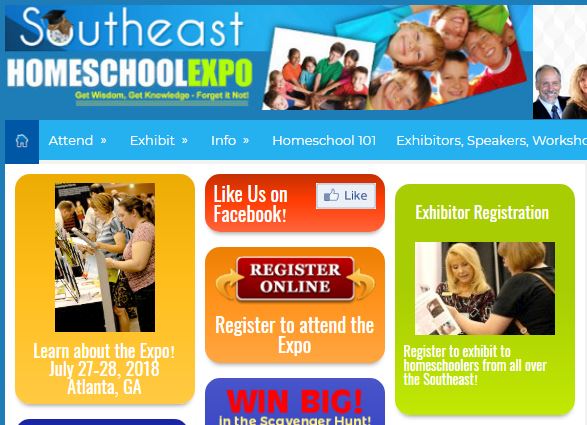 South East Expo offers a variety of vendors, workshops and fun zone activities. A scavenger hunt for adults to follow the exhibitor's clues–complete the hunt for a chance to win a Laptop!
If you're new to homeschool or an old-timer. Whether you're new to the area or lived here your whole life. There's something new to learn, new connections and new resources. I love homeschool conferences, conventions and expos!
Do you go to any homeschool conferences? 
Tell us in the comments.
Find more local bookstores and curriculum resources: