If you sense that home school is the right choice for your family but are terrified of starting, The South Carolina Association of Indepentent Homeschools can help you. We offer the most complete homeschool service  in the state. ~SCAIHS
Service Area: Statewide and beyond. Accepts out of state/out of country members
Office Location: 613 St. Andrews Rd. | Columbia SC 29210
SCAIHS is often called by their initials pronounced as a word "skays". Note that SCAIHS is the only homeschool association organized under Option 2 laws. 
Cost:
Rates start at $36/month for 8 months ($288)
Application available year round
Member Services:  Membership documents, educational and curriculum counseling, teacher training seminars, Permanent records are kept for each student, 15% discount in SCHAIS bookstore.
Optional: Special Needs Guidance
Record Keeping Due: May 31, annual standardized testing also required. Defines homeschool day at least 4.5 hours instruction.
Religious Affiliation: none
Elementary Department
Director: Emily Lipscombe
Counselor: Sarah Filbey
Staff: Letitia A. Taylor
Middle School & High School Department: 
Director: Beth Martin
Assistant Director: Rebecca Pope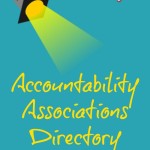 Back to the Associations Directory