Today, I've got more than 15 subscription box gift ideas that will make you the superhero of gift giving! It's the gift that keeps coming for several months after the special occasion. There's so many to choose from. You're bound to find something that suits your situation.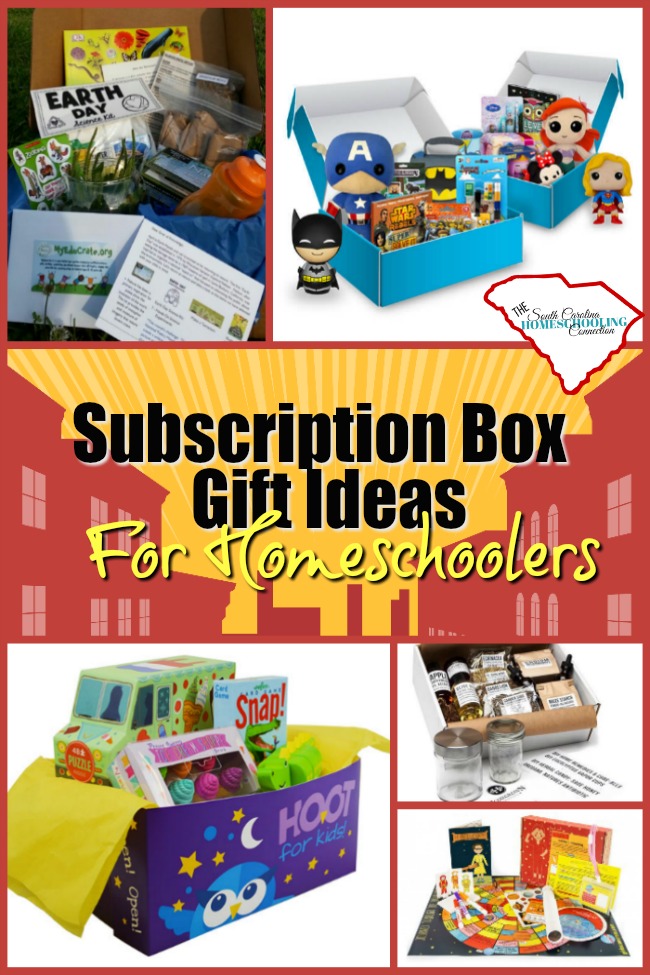 Oh what do you get for a homeschooler? Everyone wants to be the cool aunt, uncle, grandparent, friend…or the coolest mom. But it's not always easy to pick from the seemingly endless list of gifts. If you're looking for something useful and fun. I've got the answer. Subscription boxes are a great gift for anyone–especially homeschoolers!
15+ Subscription Box Gift Ideas
Sal's Ol' Timey Feed and Seed: The box is an all-in-one gardening course with SC local, non-GMO seeds delivered to your door every month. Sal supplies you with everything you need in order to make gardening fun and easy. Get growing South Carolina!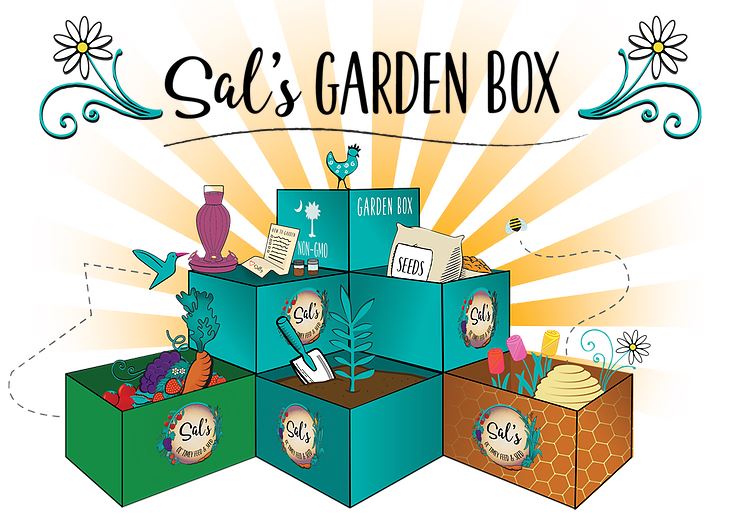 Boss Club: This box is everything your kid needs to start up a business. Kids will learn how to build their first business and take it from idea to profit. Includes 40-page guide book to walk you thru each step of the process. This box pays for itself, when your child earns the profits from the sales!
 Green Kid Crafts: Hands-On Science and Art projects delivered to your door. For ages 2-10. Every month, delight your child with a package that includes:   6 or more STEAM kits, quality project materials, step-by-step, instructions, 12-page activity magazine, and achievement badges
Groovy Lab in a Box blends Scientific Inquiry and the Engineering Design Process, which allows children to create ingenious inventions, enhance critical problem solving skills and have FUN! Each box is full of everything  needed to learn about and do hands on science, technology, engineering, and mathematics (STEM) experiments for ages 8+

Surprise Ride (as seen on Shark Tank) inspires little makers, crafters, and learners with a screen-free activity kit delivered each month. Each learning kit includes all project supplies, a reading book, snack, fun extras, parent guide and easy-to-follow photo instructions.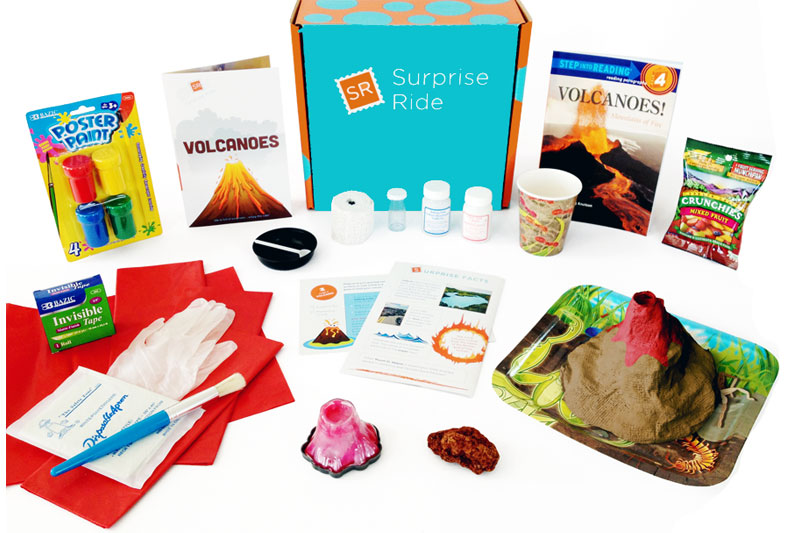 My Geek Box carefully picks a selection of fun and educational geeky items designed to excite, thrill and engage your child. Featuring goodies from a variety of unique toys, books and franchised merchandise. Geekiness has no age limit!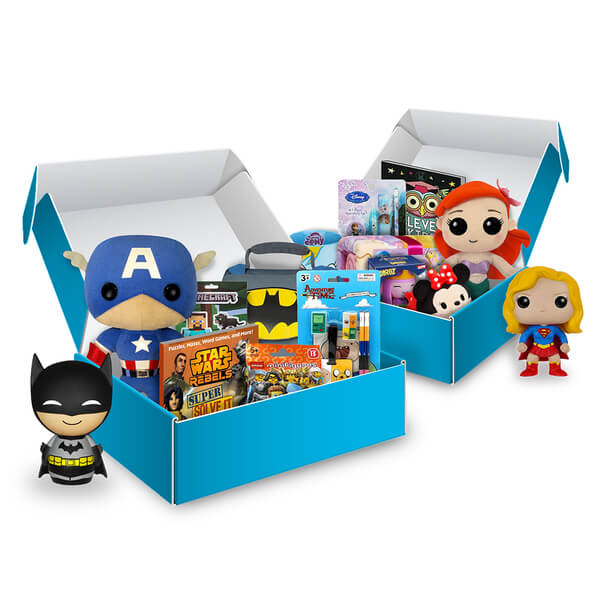 Sensory TheraPLAY Box is the sensory toy subscription box designed for children with autism and those with sensory needs. Each box will contain 5-6 sensory items curated for children with autism/ sensory needs in mind, but suitable for children of all abilities.
HOOT For Kids is Hands On Occupational Therapy for ages newborn to 6 years. HOOT promotes purpose driven play with toys & activities to strengthen developmental skills & reach milestones. Toys foster growth and can be used in many creative ways, including as a tool to enhance key developmental areas: fine motor, gross motor and sensory processing skills.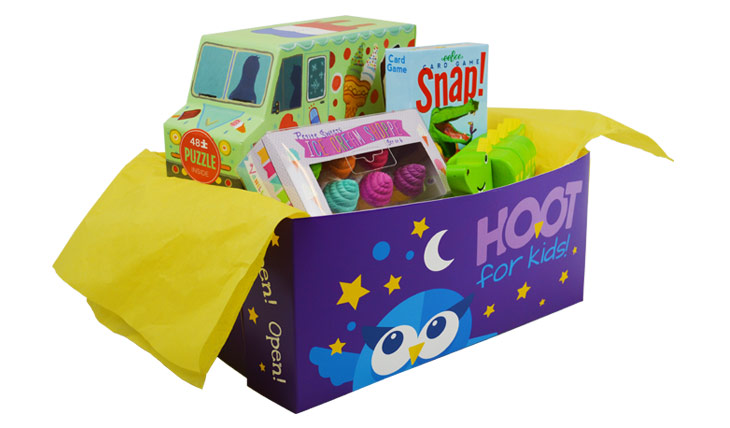 Brick Loot is a box subscription company for LEGO and Brick fanatics! Subscribers will receive a monthly box filled with unique, custom and never-before-seen items that work with LEGO bricks and custom building. Each box is filled with 4-8 items that were hand picked by Brick specialists who scour the world for the newest and coolest products to collect.

Little Passports has subscriptions for ages 3-12 years and also teachers classroom sets. Choose from World explorers, Young explorers or Science explorers.

Magic School Bus Science Club is Ms. Frizzle-approved science experiment delivered to your doorstep every month! Kids love learning STEM with everyone's favorite 1990s television show. For kids ages 5-12. (And BTW, the entire Magic School Bus series is on SC Discus for FREE!)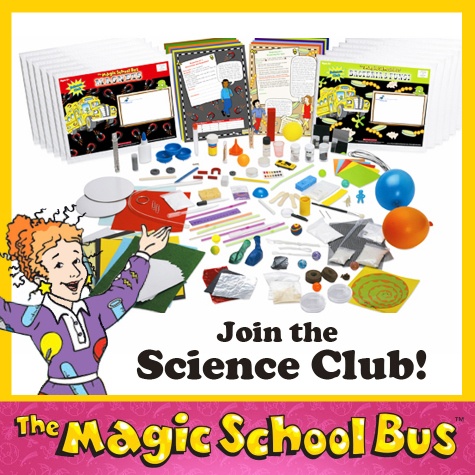 Clifford Science Club inspires young scientists to feel like real scientists.  Emily Elizabeth, the narrator in the colorful 20-page manual, guides young scientists through thrilling experiments with catchy titles. Join Clifford and his friends on an adventure into the world of science! (Ages 3 and up).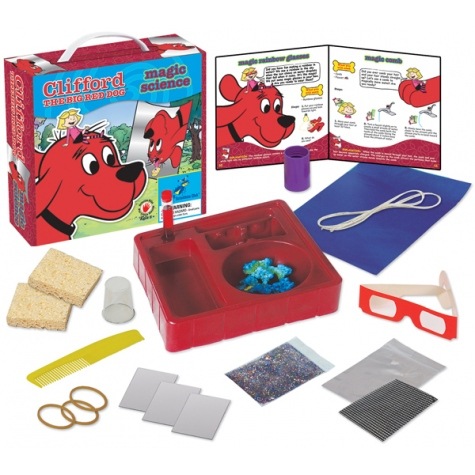 Audible Membership is another gift subscription idea…delivered digitally. Spark the love of reading, with audio books–anytime, anywhere. Choose 3, 6 or 12 months subscriptions.
So there you have it…a massive list of subscription box gift ideas! Pass it along to help inspire your cool grandma, favorite aunt, or bestest friend.
What's your favorite Gift Subscription Box?
Tell me in the comments
Read more about gift ideas FROM your homeschool