Today, I've got more than 15 subscription box gift ideas that will make you the superhero of gift giving! It's the gift that keeps coming for several months after the special occasion. There's so many to choose from. You're bound to find something that suits your situation.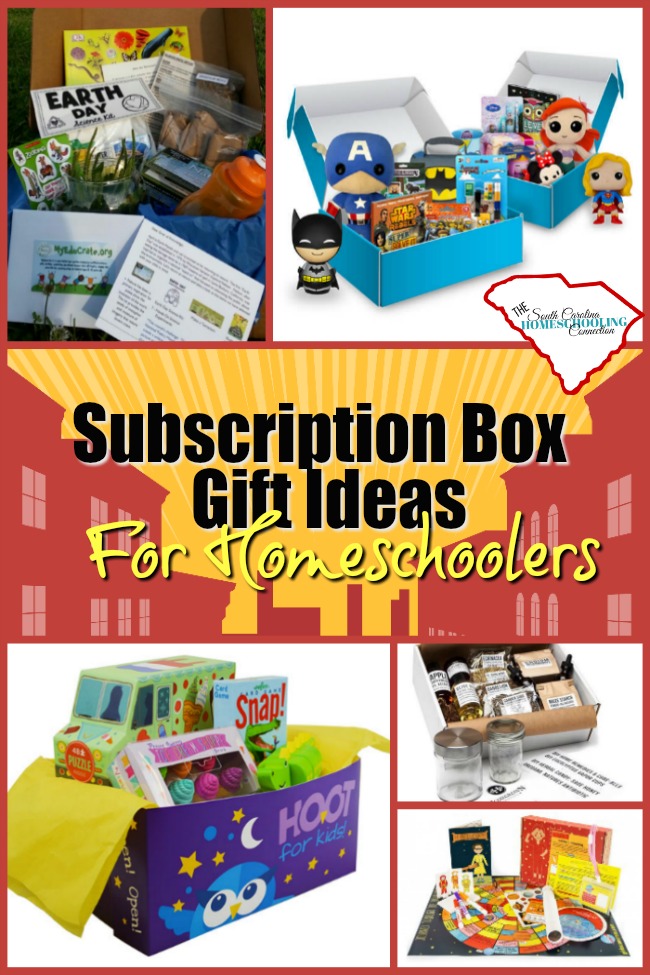 Oh what do you get for a homeschooler? Everyone wants to be the cool aunt, uncle, grandparent, friend…or the coolest mom. But it's not always easy to pick from the seemingly endless list of gifts. If you're looking for something useful and fun. I've got the answer. Subscription boxes are a great gift for anyone–especially homeschoolers!
15+ Subscription Box Gift Ideas
Sal's Ol' Timey Feed and Seed: The box is an all-in-one gardening course with SC local, non-GMO seeds delivered to your door every month. Sal supplies you with everything you need in order to make gardening fun and easy. Get growing South Carolina!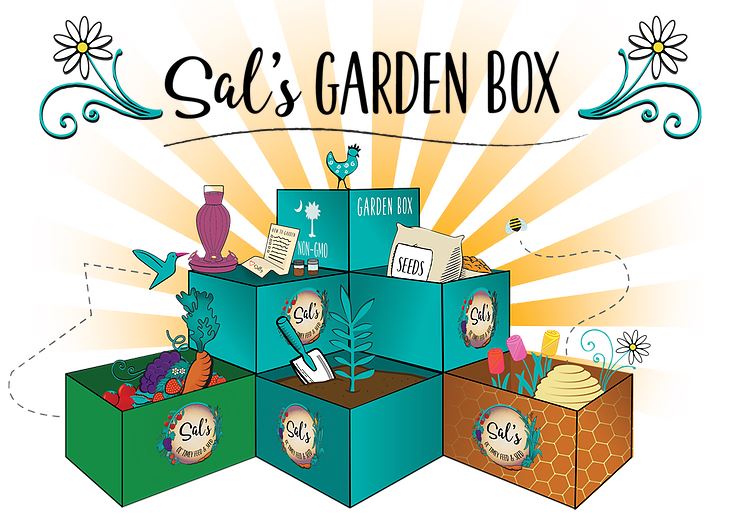 A Couch Readers: Subscription Book Boxes provides literature kits for homeschool students 6th-12th grade. Kits provide everything needed to make English Language Arts a success: complete interactive lessons, modern literature, plus a teaching guide with answer key and grading rubrics.
 Green Kid Crafts: Hands-On Science and Art projects delivered to your door. For ages 2-10. Every month, delight your child with a package that includes:   6 or more STEAM kits, quality project materials, step-by-step, instructions, 12-page activity magazine, and achievement badges
Groovy Lab in a Box blends Scientific Inquiry and the Engineering Design Process, which allows children to create ingenious inventions, enhance critical problem solving skills and have FUN! Each box is full of everything  needed to learn about and do hands on science, technology, engineering, and mathematics (STEM) experiments for ages 8+

Surprise Ride (as seen on Shark Tank) inspires little makers, crafters, and learners with a screen-free activity kit delivered each month. Each learning kit includes all project supplies, a reading book, snack, fun extras, parent guide and easy-to-follow photo instructions.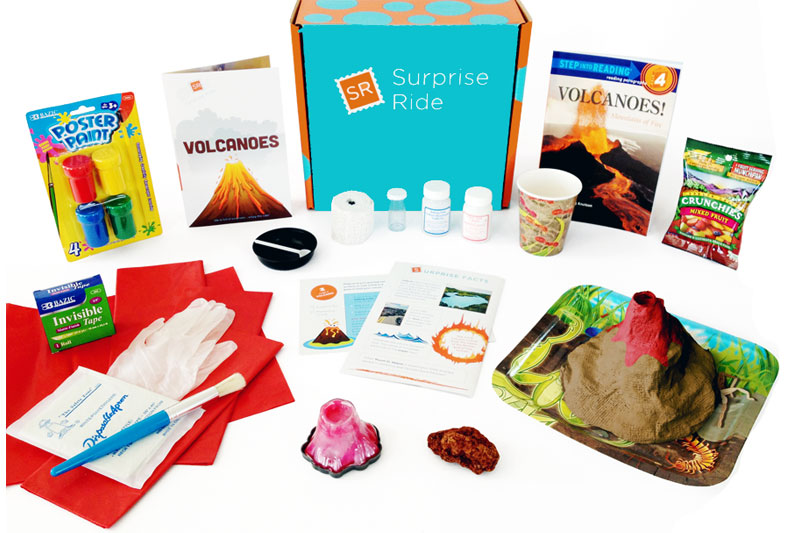 My Geek Box carefully picks a selection of fun and educational geeky items designed to excite, thrill and engage your child. Featuring goodies from a variety of unique toys, books and franchised merchandise. Geekiness has no age limit!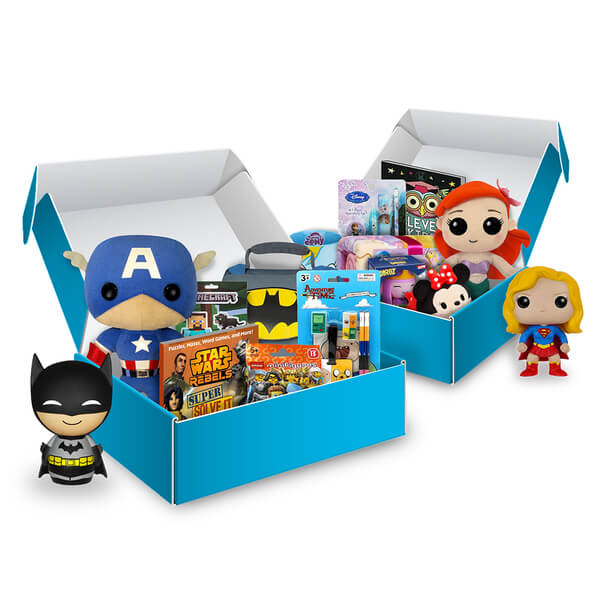 Young Woodworkers Kit Club includes a fun and complete woodworking kit with precut and predrilled wood pieces, screws, nails and other supplies. Kits provide a steady supply of woodworking adventures for ages 7-12.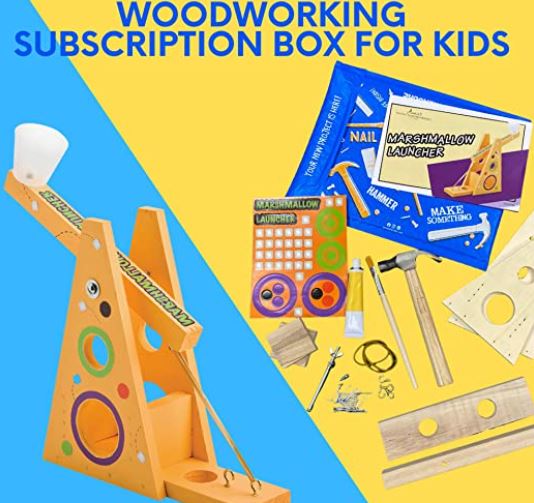 Sensory TheraPLAY Box is the sensory toy subscription box designed for children with autism and those with sensory needs. Each box will contain 5-6 sensory items curated for children with autism/ sensory needs in mind, but suitable for children of all abilities.
Brick Loot is a box subscription company for LEGO and Brick fanatics! Subscribers will receive a monthly box filled with unique, custom and never-before-seen items that work with LEGO bricks and custom building. Each box is filled with 4-8 items that were hand picked by Brick specialists who scour the world for the newest and coolest products to collect.

Little Passports has subscriptions for ages 3-12 years and also teachers classroom sets. Choose from World explorers, Young explorers or Science explorers.

Bitsbox
delivers coding projects that teach kids (ages 6-12) to make video games, greeting cards, simulations and more. Bonus! Apps work on real phones and tablets!
Curiosity Stream is a great subscription idea to spark the love of learning. Explore thousands of documentaries on nature, space, history and more.



Audible Membership is another gift subscription idea…delivered digitally. Spark the love of reading, with audio books–anytime, anywhere. Choose 3, 6 or 12 months subscriptions.
SC State Park Passport is a great way to explore SC. Plan your own adventures and spend more time outdoors this year. Get a State Park Adventure Book to create a journal keepsake of your progress. Digital or Hardcopy.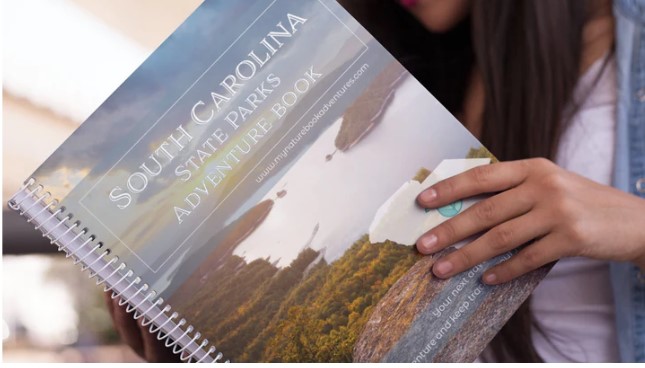 Kids Cook Real Food Solo Classes teach students ages 8 and up to be independent and confident in the kitchen.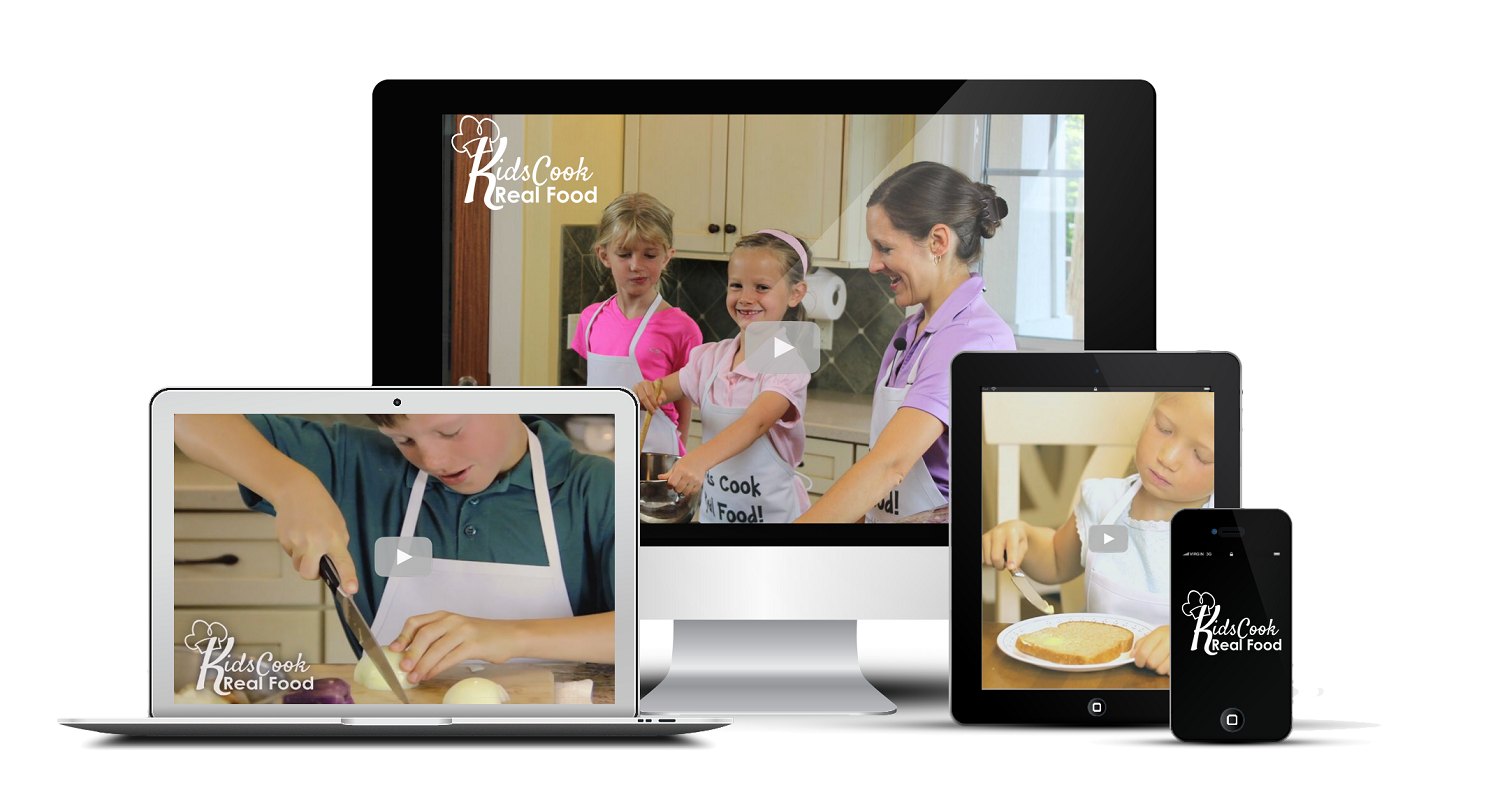 So there you have it…a massive list of subscription box gift ideas for homeschoolers! Pass it along to help inspire your cool grandma, favorite aunt, or bestest friend.
What's your favorite Gift Subscription Box?
Tell me in the comments
Read more about gift ideas FROM your homeschool