Learning Disabilities Resources Directory
Learning disabilities affect your child's progress in any educational setting. So, what if you suspect your homeschool child has a learning issue? Where can you get screening tests and services?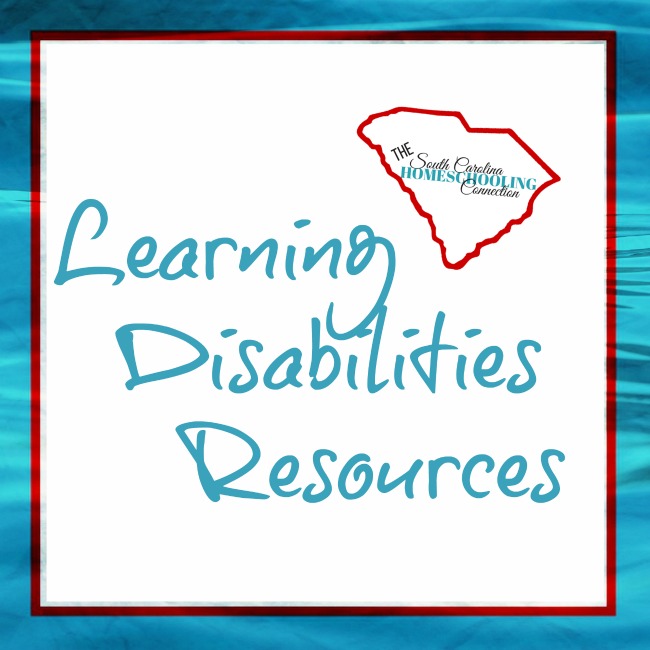 National Autism Resources is the leading online resource for information,
advice, toys, gifts, educational products and more.

Free Learning Disabilities Resources
Local School District: Homeschoolers can get screening tests and some services through the school district for free. The Individuals with Disabilities Act (IDEA 2004) distributes funding to the school districts for private school and homeschool students. Each school district has a set amount of funding available (and it's different amounts from one district to the next). Depending on how many students access that—determines how much services the district can offer. Contact: your local school district "child find" or "special services" coordinator.
However, the diagnosis is workable without the school.
In fact, many homeschoolers don't want the school's help or advice on the matter. There is no legal obligation to notify or involve the school if you don't want to.

Understood.org is a great place to start investigating your child's learning issue. It's a free, national resource hub. Tune in for weekly webinars and live chats with experts on various learning disabilities.
Understood has developed Thru Your Child's Eyes simulator to show you how your child views the world and why they are getting frustrated. You select the child's age and learning issue to personalize the simulation.
SC Assistive Technology Program  uses technology devices and services to help people with disabilities live, work and learn more independently. They are federally funded and part of a national network that provides the devices that increase, maintain or improve functional capabilities for people with disabilities.

Local Special Needs and Learning Disabilities Programs
South Carolina has a number of programs available thru public and private funding. A very thorough list is provided at Hands on Health. These programs are not specifically geared toward homeschoolers, but I list them here so you can investigate these avenues of assistance.
Family Connections of SC offer a variety of resources to address your questions and concerns on the complex healthcare, mental health, and educational systems you must navigate. Families with shared experiences are uniquely able to offer support, guidance and encouragement to those traveling a similar journey. Whether you're just beginning your journey or have a question along the way, Family Connections can help find the best solutions for your family.



National Institute of Learning Development (NILD) is a therapy program that does for the brain what physical therapy does for the muscles. It's more than just a tutoring program. But, I highly recommend it. They were the first ones to encourage me and assure me that I wasn't crazy—that my daughter's issues were from a learning disability. The school testing and diagnosis told me that my daughter just had a low IQ…and it was good that I could work one-on-one with her since they could not qualify her for any services.
NILD does screening tests and can recommend some homeschool curriculums that would be better for specific learning issues.
Columbia: Discovery Therapies  8807 Two Notch Road, Suite I, Columbia, SC 29223
phone: 803-419-0126
Mauldin/Greenville: The Pearl Center for Learning 410 E Butler Rd., Suite B, Mauldin, SC 29662
phone: 864-675-9200
Florence: The King's Academy 1015 S Ebenezer Rd. Florence, SC 29501
phone: 843-661-7464 ext 17
Find more therapists in your area: NILD Find a Therapist
Brain Balance Centers provide a comprehensive, non-medical approach that combines physical and sensory exercises with academic skill training and healthy nutrition. Your child's journey starts in our center but continues at home with exercises and a Clean-Eating nutrition program. Parent conferences occur every 12 sessions, and a one-year post assessment is conducted after completion of the program. Online screening form to see if Brain Balance is right for you: Online Assessment Tool
Various locations around the state.
Homeschooling the Special Needs Child is a private consultant service who offers a variety of special needs services. Susan Blackwell knows homeschooling and can help get you set up with curricula ideas, accommodations, methods of evaluation, and resources to help shoulder the load of this homeschooling journey.
Local office in West Columbia, but will also travel within SC for individual testing.
Contact Susan Blackwell 803-794-6908 or 803-429-3899
Educational Learning Services is a local consultant, Nancy Willoughby, who offers testing, tutoring, curriculum counseling for homeschoolers in SC and beyond. She can help formulate a course of study and lots more.
Contact: [email protected] Phone: (803) 212-8001
Dandelion Coach offers consultations via video conferencing on Google Meet. 15 minute free consultation phone call to discuss your needs. To schedule a session, Text/Call 864-749-0786 or Email [email protected]
Dyslexia Resource Center offers assessments, referrals, and tutoring if your child struggles with Reading. Informal assessments of foundational skills that are often associated with dyslexia include phonological awareness, auditory memory, coding skills, rapid automatic naming, reading fluency, handwriting fluency, and spelling.
Contact: [email protected] or call 803-252-5051
Education Studio at Richland County Public Library has reading specialists trained in multisensory instruction, offer a personalized consultation with parents, tutors or caregivers on reading strategies and interventions. The Education Studio is a carefully-curated collection of books and materials that support learning through a multisensory approach. The specially-designed studio space provides quiet seating for homeschoolers, tutors and teachers to prepare and conduct lessons for children looking to improve their reading, writing, and handwriting skills.
To schedule a one-on-one appointment, call 803-929-3434
Partners in Achievement Learning Centers (Augusta, GA) offers assessments for "processing deficiencies" in such areas as attention, visual and auditory processing, and memory. These are the issues that hold struggling students back in school. Initial screening and consultation are always FREE!
Contact: [email protected]
South Carolina Association of Independent Homeschools (SCAIHS) offers Woodcock-Johnson testing by appointment thru their special needs counselors. This is a service available to anyone, you do not need to be a member of SCAIHS.
Learning Ally Directory of Specialists in South Carolina who can evaluate individuals for learning, physical and/or visual disabilities. Other states are also listed where you can find a specialist near you.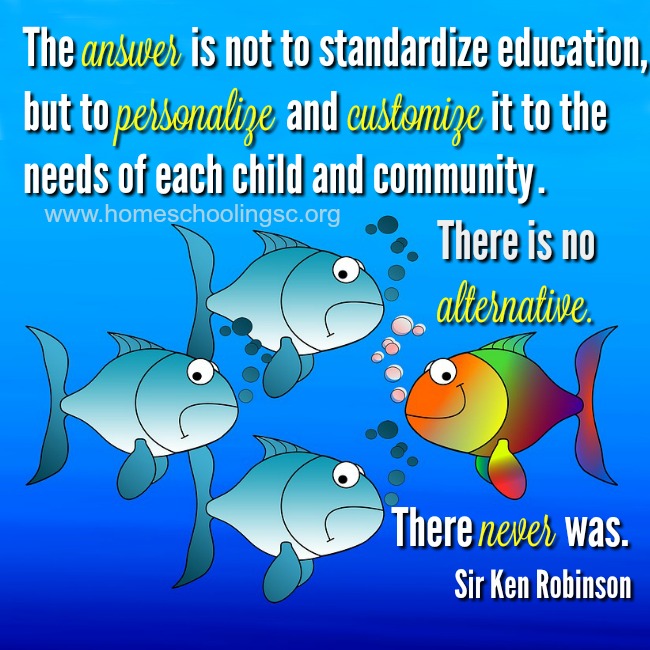 Online Learning Disabilities Resources
and Special Needs Programs
If you don't live near any of the local learning disability resources, there are some online programs that can be adapted to help your homeschool student.
All About Learning Press aims to take the struggle out of reading and spelling—for you and your student. Our comprehensive programs, All About Reading and All About Spelling, are easy to teach and easy to learn.


Audioblox is a fundamental solution to dyslexia and other learning difficulties. This multisensory brain-training program that enables learners to overcome learning obstacles and reach their full potential. Specific brain-training exercises can strengthen these weaknesses leading to increased performance in reading, spelling, writing, math and learning.
Barton Reading is a great tutoring system for children, teenagers, or adults who struggle with spelling, reading, and writing due to dyslexia or a learning disability. Tutor training videos train the tutor how to implement the lessons with the student.
Dyslexia Advantage promotes an understanding of the advantage side of dyslexia. Children discover how they learn and remember best. Scientific research shows that dyslexics process information differently from non-dyslexics. Some of these changes may account for strengths in creative problem solving, entrepreneurial thinking, and certain types of learning and memory.
Homeschooling with Dyslexia has courses and books to help you educate yourself so you can educate your child.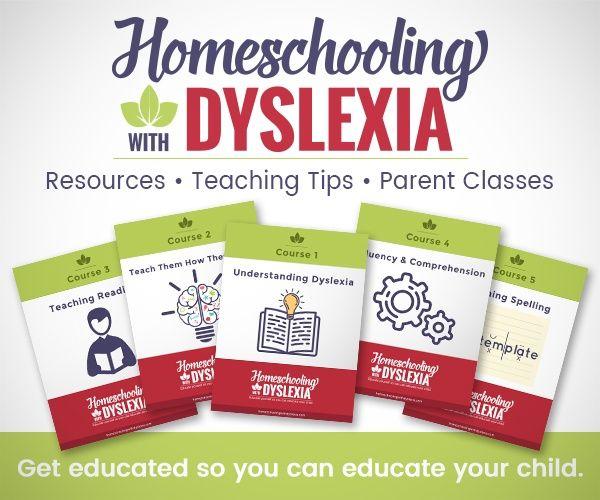 NATHHAN National Challenged Homeschoolers Associated Network offers Christian encouragement and resources for homeschooling families with special needs children.
Lexercise offers online reading and writing therapy for dyslexia.  Guarantees student advancement a full grade level in 2 months.
Free Dyslexia Screening Test Online
National Autism Resources Inc is a global leader in providing cost-effective, research-based therapeutic tools that meet the needs of people on the autism spectrum across their lifespan since 2008. Tools and adaptive technologies work together to improve skills and significantly decrease impairment.

SPED Homeschool
has special education curriculum resources, support groups and consultants to help you locate the information you need to DIY your child's home education.
Need more help Getting Started Homeschooling? Click here