The Agritourism Passport is fun way to experience many more farms across South Carolina. In another post, I talked about the various regions of SC. This program highlights a variety of farm opportunities in each region, including crop mazes, u-picks, hayrides, wineries and petting zoos.
What a great way for homeschoolers to explore South Carolina and learn about local crops and livestock. Check out areas of the state you might not know much about. Compare and contrast the regions and the seasons. Shop local–support SC farms.
Agritourism is a unique experience that takes South Carolina's #1 industry (agriculture) and combines it with South Carolina's #2 industry (tourism)–to create a fun-filled, memorable experience.
The SC Agritourism Passport 
Here's how it works. As you visit participating farms, ask the farmer to stamp your passport (or ask for a passport to get started.) Once you have filled your passport, follow the directions inside the passport to claim your prize.
15 farm stamps earns a certified SC Hat
30 farm stamps earns a certified SC t-shirt
45 farm stamps earns a certified SC tumbler
I would recommend calling ahead to inquire about the passport, to make sure they have some on hand. If you are scheduling a tour with a group, especially be sure that they have enough passports for your group. Contact Form Here if you can't get a passport at a local farm.
*Note: Not all farms listed in SCFarmFun.org participate in the passport program. If you know a farm that should join, tell them they should!
This is a fun idea to extend your learning about farm animals.
Animal Upon Animal by Haba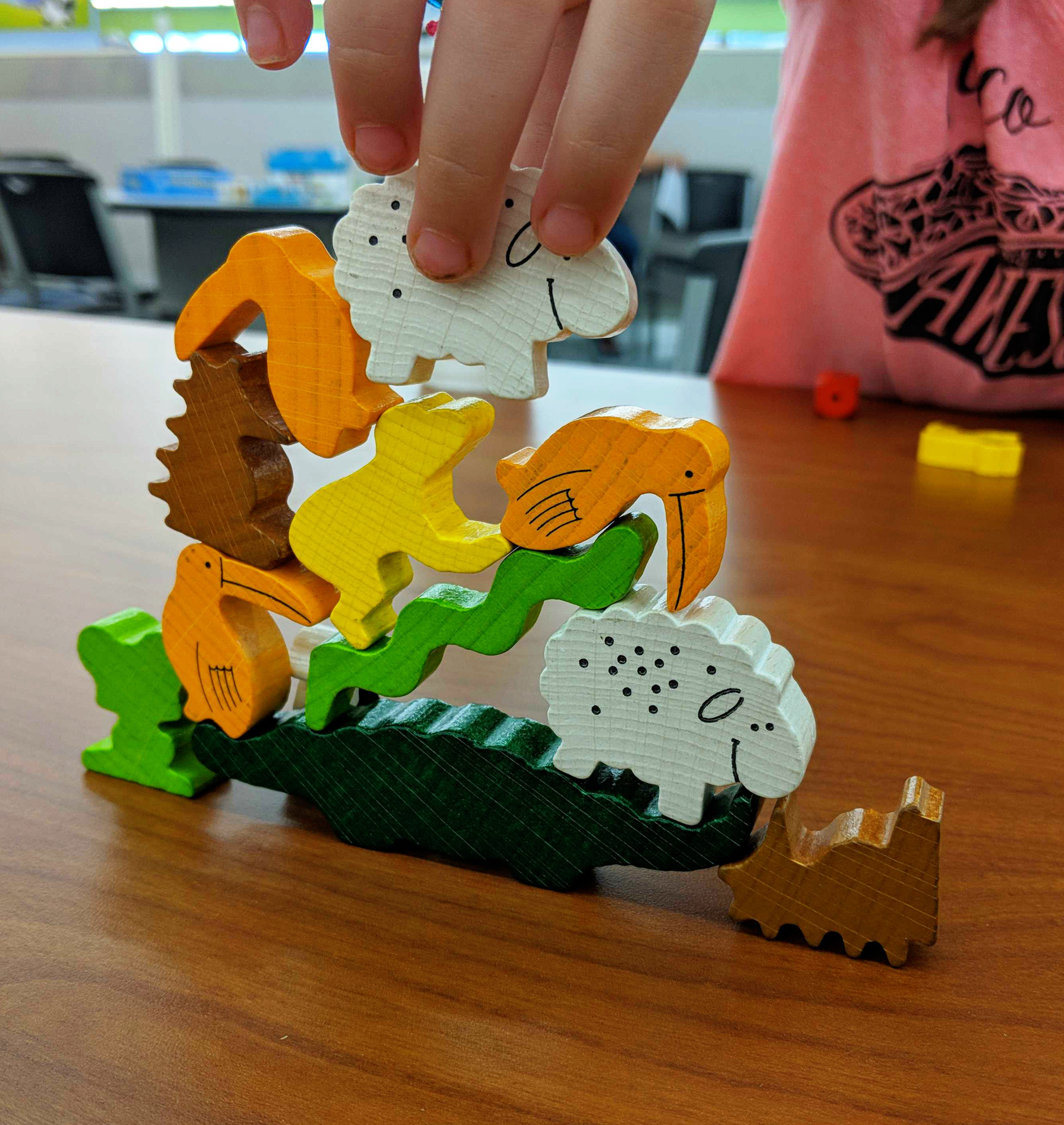 Passport Program Farms to Visit 2021

Note: this list was last updated for 2021. South Carolina has over 400 local farms beyond what's in the passport. Find a complete list here.
Upstate Farms:
Anderson, Cherokee, Oconee, Pickens, Greenville, Spartanburg Counties
Several of these upstate farms are open year-round. Various Historical exhibits, U-picks, livestock, produce, hands-on activities and guided tours, plus retail markets.
Find out: What's a scuppernong or a muscadine? When are they in season? What's a dairy goat?
Bart Garrison Agricultural Museum of SC: Exhibits at the museum focus not only on the history of agriculture, but how that legacy affects modern and future agricultural practices and healthy living. Hands-on learning stations, interactive exhibits and a farm yard. Open year-round
120 History Lane, Pendleton, SC
Callico Vinyard:  Nestled in the Blue Ridge Mountains, Calico Vineyard grows some of the most delicious blueberries, blackberries, figs, muscadines, and wine grapes. Open Year Round
1037 Bailey Mill Road, Travelers Rest, SC
Chattooga Belle Farm: U-pick a dozen types of fruit. 18-Hole Disc Golf Course and observation circle for astronomers. Store sells SC Grown and Certified products. Open Year Round
454 Damascus Church Road, Long Creek, SC
City Scape Winery: Tours and wine tastings. Family, pet and picnic basket friendly–make a day of it! Visit with a goat and a pig. Open year-round
589 Dunklin Bridge Road, Pelzer, SC
Denver Downs Farm Corn Maze: Corn Maze and pumpkin patch including hayride, farm animals, straw barn, corn cannon, cow train, milk the cow game, pig races, and giant slide. Open Seasonal: Last week of Sept thru  Nov.
1515 Denver Road, Anderson, SC
Eden Farms Horse Barn: Horseback riding for all ages and abilities, trail rides and lessons. Plus group field trips. Open Year-round.
4700 Dacusville Hwy, Marietta, SC
The Foothills Farmstead: Open Year Round
150 School House Road, Westminster, SC
Happy Cow Creamery, Inc: On-the-Farm milk bottling operation offering whole, chocolate & strawberry milk, cultured buttermilk and other dairy products. Open Year-round
330 McKelvey Road, Pelzer, SC
Hereford Hills Ranch: A family owned and operated ranch that produces grass fed beef. Offers animal education area with chickens, ducks, pig, horse, donkey mini cows, goats and sheep. And offers hay rides on weekends and special events or prior appointments. Country store on site where our meat products can be purchased along with other food items. Open Year Round
1141 Pineland Road, Union, SC
Hidden Pasture Unicorn Farm: Open Year Round
108 Hidden Pasture Trail, Fountain Inn, SC
Hurricane Creek Farms: Open Year Round
220 Moores MIlle Road, Pelzer, SC
JEB Berries Farm Open Seasonally (June-July)
270 Cannon Bottom Road, Belton, SC
Little Eddies Produce Stand: Open Seasonally January
748 Highway 8, Pelzer, SC
Louderbranch Farms: Open Seasonally (June, Sept-Oct)
244 Windy Hollow Road, Walhalla, SC
Lucky Acres Farm: Small, family farm with alpacas and other small animals. Offers group field trips and parties. Open Year-round.
1024 Millford Road, Townville, SC
Old Rock Quarry Windery: Open Year Round
620 Old Rock Quarry Road, Enoree, SC
OnAgain OffAgain Farm: Open Year Round
262 Hollis Drive, Spartanburg, SC
Possum Kingdom Kreamery: Open Seasonally (January-November)
520 Arker Road, Belson, SC
Sol Flowers: Open Seasonally (June/July)
Highway 81 N at Long Road, Anderson, SC
Split Creek Farm: Schedule a Tour: learn about the different breeds of dairy goats and Split Creek's management of the goat herd. An explanation and observation of the farm's guardian dogs and herding dogs will follow. You will tour the milking parlor as well. The tour ends with the sampling of the cheeses, fudge and milk produced at the farm and an opportunity to browse through the farm shops. Open Year Round
3806 Centerville Road, Anderson, SC
Stewart Farms: Open Seasonally (April-May)
6600 Highway 92, Enoree, SC
Table Rock Tea Company: Open Year Round
118 High Hills Lane, Pickens, SC
Walker Century Farms and Providence Farm: Open Year Round
110 Walder Road, Anderson, SC
Whispering Pines: Family-owned working farm with horses, dairy sheep, dairy goats, and more. Farm tours and Farm Store. Open Year-round
681 Campbell Bridge Road, Seneca, SC
Make a lapbook to go with your Farm Studies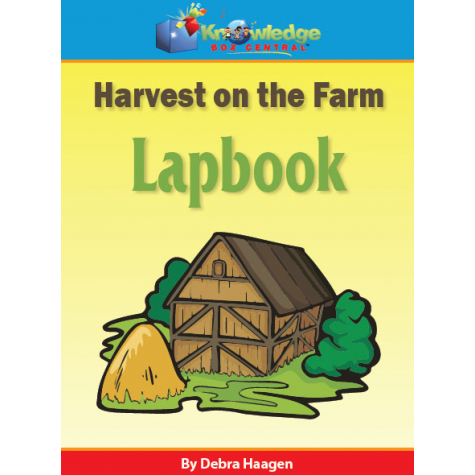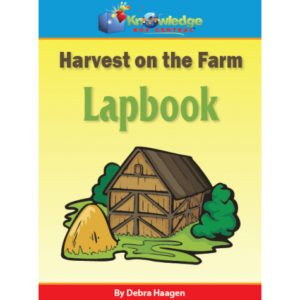 Midlands Farms:
Calhoun, Edgefield, Fairfield, Kershaw, Lancaster, Lexington, Newberry, Saluda, York Counties
Several of these Midlands Farms are open year-round. Various outdoor trails and activities, live farm animals, u-pick produce, guided tours and the State Farmers Market where you can see lots of farms represented in one place.
Find: A grist mill, pasture-raised meat, and SC honey.
See: an alpaca fleece, a muscadine grape and a Nigerian Dwarf-goat.
Anne Springs Close Greenway: Trails, Festivals, horseback riding, kayaking/canoeing , pick your own strawberries, dog park, Grist mill, petting zoo, guided tours & hikes, nature center, educational programs. Open Year-round
2573 Lake Haigler Drive, Fort Mill, SC
Black's Peaches: Open Year Round
1800 Black Highway, York SC
Blythewood Farmers Market: Open Seasonally April-November
171 Langford Road Blythewood, SC
Boondock Farm: Open Seasonally (April-December)
755 Foreman Street, Jackson, SC
Bowers Farm: Produces pasture-raised chickens, ducks, rabbits, turkey, pork, beef and lamb. Offers tours. Open Year-round
279 Ringer Road, Pomaria, SC
Bush-N-Vine Farm: U-pick strawberries, peaches, blueberries, blackberries, and pumpkins. Farm Fun on Saturdays in the Fall and Group field trips Fall or Spring. Open Year-round
1650 Filbert Highway, York, SC
Carolina Pride Pastures: Nuacaya Alpaca farm specializes in using alpaca fleece to make handmade items. Farm tours and field trips. Open Seasonal: March-May
1416 SC Highway 34, Pomaria, SC
Cottle Strawberry Farm: Open Seasonally (March-June)
2533 Trotter Road, Hopkins, SC
Enoree River Winery, LLC: Winery, tasting room with covered deck overlooking 8-acre vineyard. Great venue for Mom's Night Out. Open Year-round
1650 Dusty Road, Newberry, SC
Fairfield Farmers & Artisans Market Open Seasonally (May-September)
117 East Washington Street, Winnsboro, SC
Fire Barrel Farm: Open Year Round
306 George Derrick Road, Swansea, SC
Fox Hideaway Farm: . Open Seasonally (March-November)
1822 Sain Matthew Church Road, Eastover, SC
Fox Trot Farm: Tours available by appointment: 47-acre farm crossed by streams, raises sheep, chickens, dairy goats, and honeybees. Visit the historic log cabin and farm market. Open Year-round
5066 Rowell Road, Lancaster, SC
Gypsy Wind, LLC: Naturally raised pork, chicken, lamb and duck. Picnic area and hiking. Learn about solar power with 15 KW array. Open Year-round
3005 Buckhead Road, Blair, SC
Hickory Hill Milk:  Open Year Round
150 Faulkner Mountain Road, Edgefield, SC
Lever Farms: U-pick Strawberries and pumpkins, pre-picked vegetables at farm stand. Spring and Fall Field trips, hayrides, corn maze, and farm animals. Open Seasonal: April-June & July-October
5057 SC Highway 34, Pomaria, SC
Myersart Pottery & Farm: Makes and sells functional & decorative stoneware pottery. Enjoy walking trails, garden, small pond. Open Year-Round
1281 Legion Road, Hickory Grove, SC
Oak Grove Farms of Gaston: Pick your own organic blueberries, picnic area, fresh eggs and pork. Open Seasonal: June-July
872 Old Sandy Run Road, Gaston, SC
Old McCaskill's Farm: Working farm raises lam, pork, beef, goat, chicken, duck. Field trips, canning classes, wool shearing, Farm to Table lunches and Farm store. Open Year-round
377 Cantey Lane, Rembert, SC
Patchwork Farm: Open Seasonally (March-December)
110 Dairy Lane, Saluda, SC
Penny Family Farm: Open Year Round
4655 Cureton Ferry Road, Catawba, SC
Sal's Ol' Timey Feed and Seed: Open Year Round
113 Hilltop Drive, Columbia, SC
SC State Farmer's Market: Retail and wholesale vendors selling produce, plants and garden accessories. Open Year-round
208 A Wholesale Lane, Columbia, SC
Smith Blueberry Farm: Open Seasonally (June-August)
341 Holley Ferry Road, Leesville, SC
The Ivy Place: U-pick strawberries, raspberries, blueberries, and vegetables. Garden tours for groups larger than 10 people. Open Seasonal: March-October
8603 Van Wyck Road, Lancaster, SC
The Sustainable Carolina Garden: Open Year Round
1216 Wheat Street, Columbia, SC
Windy Hill Orchard and Cidery: Boutique apple orchard and cider mill. Pick your own apples (in season), Apple related products available at farm market. Open Seasonal: April-May & August-September
1860 Black Highway, York, SC
Take a look at DK Eyewitness  Farm
DK Eyewitness Books are also available for free on SC  Discus.
Pee Dee Farms

:
Chesterfield, Darlington, Florence, Horry, Lee, Marlboro
Several of these Pee Dee Region Farms are open year-round. Living farm museums demonstrate the historical methods of farming, guided tours, and retail sales–including the Pee Dee State Farmers Market where you can see lots of farms represented in one location.
Go find: a living farm museum of how farming was done in the past. See how grits are made.
Try a group field trip to pick your own produce.
Booth's Christmas Tree Farm: Offers 7 varieties of SC grown Christmas Trees. Open Seasonal: November-December
5268 Adrian Highway, Conway, SC
Clarenedon Club: Open Year Round
1219 Dingle Pond Road, Summerton, SC
Cottle Strawberry Farm: Open Seasonally (March-June)
3712 West Palmetto Street, Florence, SC
Dargan Farms: Corn Maze, pumpkin patch, hayrides, and play area with duck races, rope maze, gem mining, rope mountain, corn hole games, goats and chickens. Field trips for groups. Open Seasonal: April-May; October
1301 S. Charleston Road, Darlington, SC
Dorr Farms: Open Seasonally (March-December)
5225 Dorr Acres Road, Gable, SC
Freewoods Farm: A living farm museum that tells and show the story of black farmers in the south from 1865 to 1965. They farm with mules, plows, hoes and sell farm grown produce to the public. Open Seasonally (March-November)
9515 Freewoods Road, Myrtle Beach, SC
L.W. Paul Living History Farm: Re-creation of a one-horse SC family farm from 1900-1955. Plowing with mules, soap-making, cooking, grits grinding. Open Year-round
2279 Harris Short-cut Road, Conway, SC
Lake City Farmers Market: Open Seasonally (June-November)
111 Henry Street, Lake City, SC
McLeod Farms: Field trip for ages 3-8 to experience hands-on farming during strawberry season and pumpkin season. Corn maze, Antique museum and restaurant. Open Year-round
29247 Highway 151, McBee, SC
Moore Farms Botanical Garden: Open Year Round Visit the website for open dates and events
100 New Zion Road, Lake City, SC
South Carolina Cotton Museum: History of SC Cotton Industry, Self-guided tours. History programs available by appointment for school groups. Open Year-round
121 West Cedar Lane, Bishopville, SC
Southern Palmetto Farms: Open Seasonally (October)
2601 Garner Road, Aynor, SC
Extend the learning about Farms with a Root View garden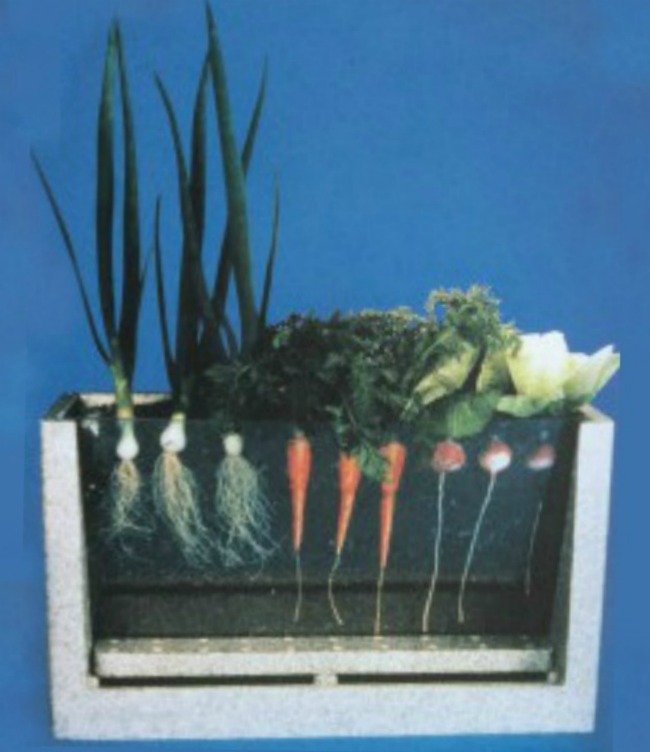 Lowcountry Farms:
Barnwell, Berkeley, Charleston, and Dorchester Counties
Several of the Lowcountry Regional Farms are open year-round. Get a glimpse of what life was like on a plantation with the historical agricultural tours, get your hands on history, plus u-pick produce.
How was tea grown and manufactured on a plantation?
What would life have been like if you lived on a plantation?
Boone Hall Plantation: A historical plantation that has been continually producing crops since 1681. Offers a variety of historical programs. Open Year-round, 7 days a week
1235 Long Point Road, Mount Pleasant, SC
Charleston Tea Garden: Working farm which grows, harvests and manufactures tea. Plantation is open to the public, offers daily tours, including self-guided tour thru tea factory and tea tasting. Admission is free.
Open Year-round
6617 Maybank Hwy, Wadmalaw Island, SC
Deep Water Vineyard: Open Year Round
6775 Bears Bluff Road, Wadmalaw Island, SC
Geechie Boy Mill: Opean Seasonally (April-December)
2995 Highway 174, Edisto Island, SC
Herd It Here Farm: Open Year Round
541 Sullivans Ferry Road, Cottageville, SC
Hickory Bluff Berry Farm: U-pick strawberries, blueberries, blackberries, tomatoes and other produce. Farm stand with variety of SC products available. Open Seasonal: April-July
245 Hickory Bluff Lane, Holly Hill, SC
Hometown Roots Farm: Open Year Round
1640 Calamus Pond Road, Summerville, SC
Johnson Family Farms: Open Year Round
10882 Highway 17 North, McClellanville, SC
Newton Blueberry Farm, Open Seasonally (June-August)
7834 Highway 162, Hollywood, SC
R and R Acres: Open Year Round (Check in October for the Hooplah! Festival)
124 R and R Acres Road, Jamestown, SC
Rizer's Pork & Produce: Open Year Round (restaurant and store)
2357 Confederate Highway, Lodge, SC
Winsome Winn Farm: Open Year Round
4651 Highway 165 Meggett, SC
Incorporate some of these agricultural opportunities throughout the year. Whether you want to make some family memories or tour with your homeschool group–there's something for all ages. Discover Farm Fun with the SC Agritourism Passport.
Which of these farms you would recommend?
Which ones would you add to your list to go visit?
Tell me in the comments
read more about  4-H  Programs: