I feel it's a perfect time for us to do a Van Gogh Unit Study. There's a special Van Gogh exhibit coming to Columbia. That's a definite field trip! As homeschoolers, we don't just go on a field trip. We must also squeeze out every ounce of learning possible!
There's an old joke about how a homeschooler changes a lightbulb. First, we have to go to the library to check out books about electricity and Thomas Edison. Then, go to the store and conduct a math lesson comparing prices of lightbulbs. You could also build your own ladder from branches you cut down out of the woods.
The point is: Changing a lightbulb is an opportunity to extend the learning. So, this Van Gogh exhibit is more than just a worthwhile field trip. It's a learning opportunity that you can extend further.
Van Gogh Unit Study Resources
Let's talk about some of the amazing resources we have available that you can use to extend the learning–on your own or with your homeschool group. This is a collection of resources and activity ideas for you to make your own Van Gogh Unit Study…not necessarily a step-by-step outline laid out for you.
Let's put the field trip on the calendar. The exhibit will be at Columbia Museum of Art from October 4, 2019- January 12, 2020. You can order tickets to go individually or schedule a group. School groups can get free kids admissions and a discounted adult rate.
Start your Van Gogh studies with research in SC Discus. Discus is one of my favorite resources (as I have mentioned before–Discus is a great resource for homeschoolers). It's free to all SC residents. All the information is peer-reviewed and reliable sources. Move over Google…we're searching what's in Discus!
You'll find biographical information, images, audio clips, and videos from books, magazines, newspapers, journals, and encyclopedias. You can access it all from your home computer.
NOTE: There is a secret access code you might need to know so we can be sure you're really an SC resident. Or your local library website platform has access with your library card.  If you need the resident password, email me and tell me what homeschool association you are registered with.
Credo Reference Mind Map Tool is a great resource to explore related topics you can explore.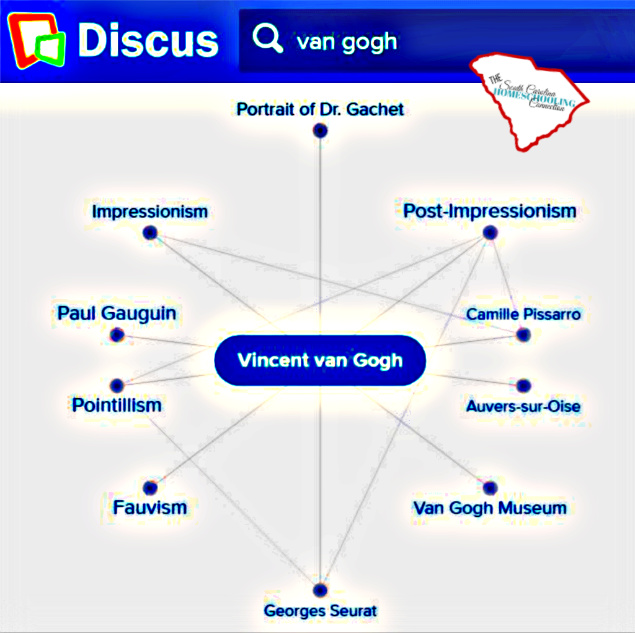 Search the following Discus resources for Van Gogh:
Take some Virtual Reality and Augmented Reality Field trips. Google Expeditions is a great educational technology resource. It's a free app that you can use to explore more about Van Gogh.
Augmented Reality (AR) brings some of the objects into your classroom or living room so you can view them up close.
Virtual Reality (VR) takes you to the location so you can explore that place on your electronic device. You can also get a Google Cardboard to view it in 3D.
Take a look at what's in Google Expeditions App for Van Gogh

Get your hands on some of Van Gogh artwork. ArtB has a series of workbooks that you just have to see. The Van Gogh paperweaving book is a fun activity for ages 5 and up. It's no mess for independent learning. Reading is not required for success either!
Take a look at the Paperweaving workbook activity.
Enter to win a Paper weaving workbook NOW!
Winner will be chosen on Sept 30.
Let's get GOGH-ing! As homeschoolers, we don't just go on a field trip. We must also squeeze out every ounce of learning possible!
Read more about the resources in SC Discus: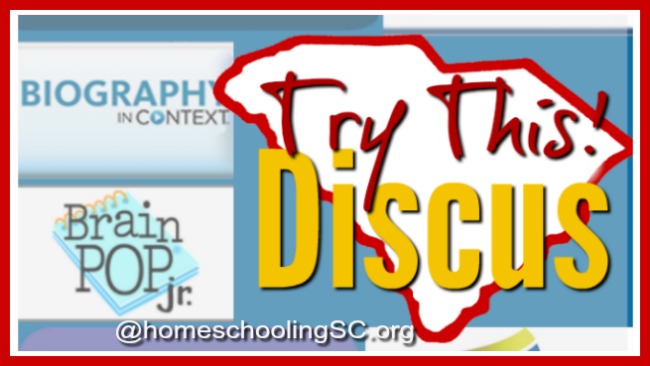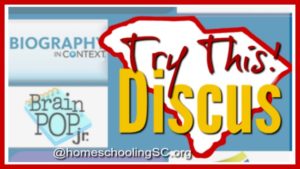 More about Van Gogh:
Van Gogh: Complete Works
Knaid Van Gogh Inspired Washi Masking Tape Set of 8 Rolls + 90 pcs Planner Stickers, Van Gogh's Paintings Series Bundle for Arts, DIY Crafts, Gift Wrapping, Scrapbook, Journals, and Daily Planners
Small Scrapbooks Laptop Stickers, Doraking Boxed Van Gogh's Works Stickers for Laptop, Scrapbooking, Suitcase (Meet Van Gogh, 45PCS/Box)
Official Google Cardboard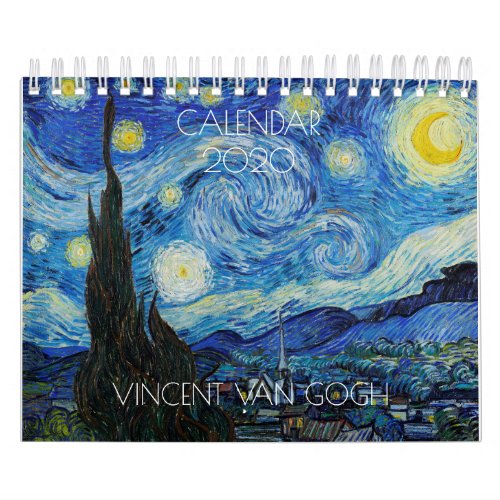 VINCENT VAN GOGH 2020 CALENDAR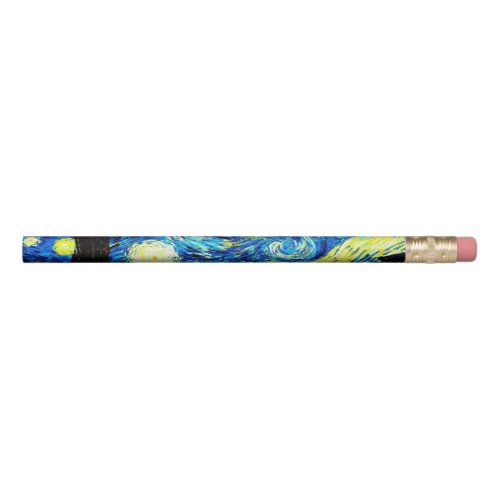 Starry Night by Vincent van Gogh Pencil