Let's talk about class ranking policies for High schoolers. To rank–or not to rank? That is our question! Here's what you need to know about ranking policies and procedures as a homeschooler in South Carolina.
What is Class Rank?
College Board defines class rank as: "a mathematical summary of a student's academic record as compared with other students in that class." That means your student's Grade Point Average (GPA) is compared to other students GPAs who are in the same grade level. The rank can be used for consideration in college admissions and scholarship qualifications.
Here in South Carolina, the Uniform Scale utilizes weighted values for academically challenging courses. Courses can be designated as College Prep, Honors, Advanced Placement, and Dual enrollment (college courses). Many accountability associations collect these GPAs from their members in order to compile a ranking report for the high school students in that association.
If an association does ranking, then all high school students in that association are required to be ranked. If you join an association that ranks, then your student will be ranked. It's important for that point to be very clear. The Commission on Higher Education does not allow for a school to rank some students and not others. The only exceptions are special needs students who are not working toward a College Prep track.
So the decision you have is whether to join an association that ranks or doesn't rank.
Why Rank?
Let me explain why I decided to offer ranking for my association. The Commission on Higher Education (CHE) oversees the state scholarships: Palmetto Fellows, Life and Hope. Specific deadlines and requirements are set by CHE. By complying with these deadlines, *everyone* is compiling and formatting the transcript each year. It's a little work along and along, rather than waiting till senior year to figure it all out at once. That's the biggest benefit for complying with the deadlines of ranking.
The bonus is because the Palmetto Fellows scholarship has TWO ways to qualify–with rank and without a rank. Without a rank, the qualification is for the test score only. Either the ACT or SAT, but the qualifying test score is higher. I have been able to qualify several students with rank who would not have made that higher test score.
It's a bit harder to qualify without rank. To be honest, my own kids would not qualify for it at all. Their test scores were nowhere near the qualifying mark. But, if public school students can qualify with the lower test score, then I feel homeschool students should have the same opportunity.
I left my insurance company because they offered a good student discount for homeschoolers with a test score only qualification–that my kids couldn't make. But, public schoolers could get the standardized test score OR a B average report card. I just didn't think it was fair to make homeschool students lose the discount, just because they didn't score high enough on a test. That's the reasoning for why I decided to offer ranking in my association.
Subscribe to Shmoop: your one-stop shop for everything academic.

Ranking really isn't more work for the rest of the members. It's actually a benefit to them as well because they still need to be compiling a transcript along and along anyway. No, the law doesn't require it. I consider it a service that some associations offer ranking. The biggest drawback to ranking…is that it creates more work for the association director.
Class ranking is a service that some associations provide. They may have their own reasons why they decided to offer the service. But, once you join that association, it's a requirement for you to comply with their policies and procedures–including deadlines for ranking purposes. Even if your student isn't going to qualify for rank-based scholarships or not even planning to go to college, you still have to comply with the ranking policies.
Why Not Rank?
Many schools are moving away from ranking at all. According to College Raptor, "Over 40% of high schools have done away with the ranking system all together. Opponents of the system say it promotes unhealthy competition, isn't an accurate measurement of academic skill, and that it's outdated."
Homeschool associations do not have to offer additional services, like transcript assistance or class ranking. Honestly, it is a lot of work for the director to chase after members who don't comply with the procedures or miss the deadline. Some directors may not want to deal with the hassle of ranking. Students can still qualify for the scholarships without rank.
Some association directors set policies at only the minimum requirements of the law. After all, the law leaves the record-keeping requirements to the parent. Any additional services the director offers are optional. These associations would not offer ranking, since ranking cannot be optional for only the members who want it.
Improve your ACT or SAT scores with Magoosh
Try it free for a 7-days!


If your student is going out of state, they would not qualify for Fellows or Life anyway. Or if your family is moving out of state, your student would not graduate in South Carolina anyway. If you are opposed to the competitive nature of ranking, then you should find an association that does not rank.
Associations that DO NOT rank:
Associations that DO rank:
Ranking status may have changed since this post was updated 10/12/2020. Please check with the association about the current ranking policies before you join.
See all the accountability associations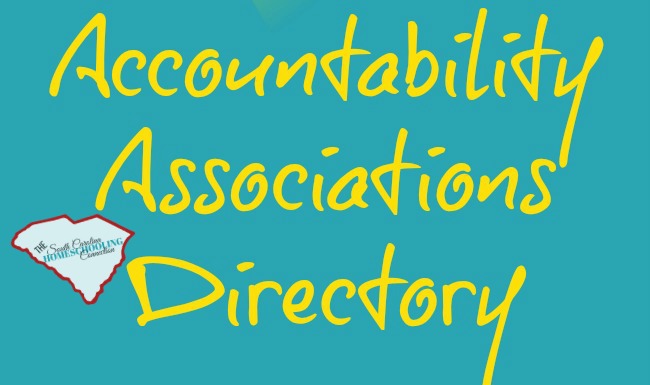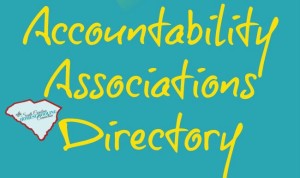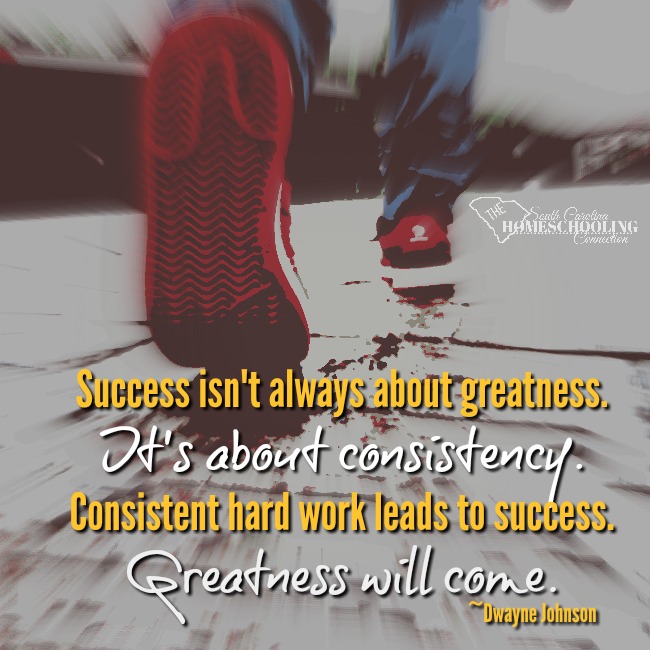 Parent-Made Transcripts
Homeschooling is a DIY education. So, it stands to reason that many parents would also DIY their own transcript. Even if your association ranks, you can still prepare your own transcript. Parent-made transcripts should be professional, typed, not hand written. It should be an accurate reflection of the student's abilities and accomplishments.
Bear in mind some changes went into effect in 2016 that affect all high schoolers in South Carolina. The South Carolina grade scale changed. The Commission on Higher Education is auditing colleges to verify state scholarships are being disbursed correctly. A couple legislative revisions for the Life and Fellows qualifications have been proposed, which would require ranking. So we're watching these changes and trying to make sure homeschoolers continue to get equitable opportunities–without rank. You can also contact your legislator to talk about the changes coming for Fellows and Life scholarships.
The colleges are also scrutinizing our transcripts much more closely and some colleges are not accepting parent-made transcripts. However, even when a parent-made transcript is acceptable for college admissions, the Commission on Higher Ed (CHE) still determines whether or not the parent-made transcript is eligible for state scholarships.
Parent-Made, Parent-Signed Transcripts are currently acceptable for state scholarships and college admissions–read about it here.
You may need to seek help with transcript preparation. Check with your association for assistance with transcript preparation. Whether they rank or not, they should be able to assist you with your transcript preparation (possibly for an additional fee). Click here for SC Connection's transcript assistance service
If your association ranks, then your student will have to have the rank included. Do not be alarmed where ever the rank is. Even the lowest rank can still be a B-average. My own kids ranked mid-way or lower down the ranking, too. It was the GPA that mattered to open the doors of opportunity for them, not the rank.
Will you seek class ranking or not? 
Let me know in the comments.
Read more about why associations have different requirements: