In a previous post about best advice for new homeschoolers, we encourage you to play more. But how do you document unstructured playtime?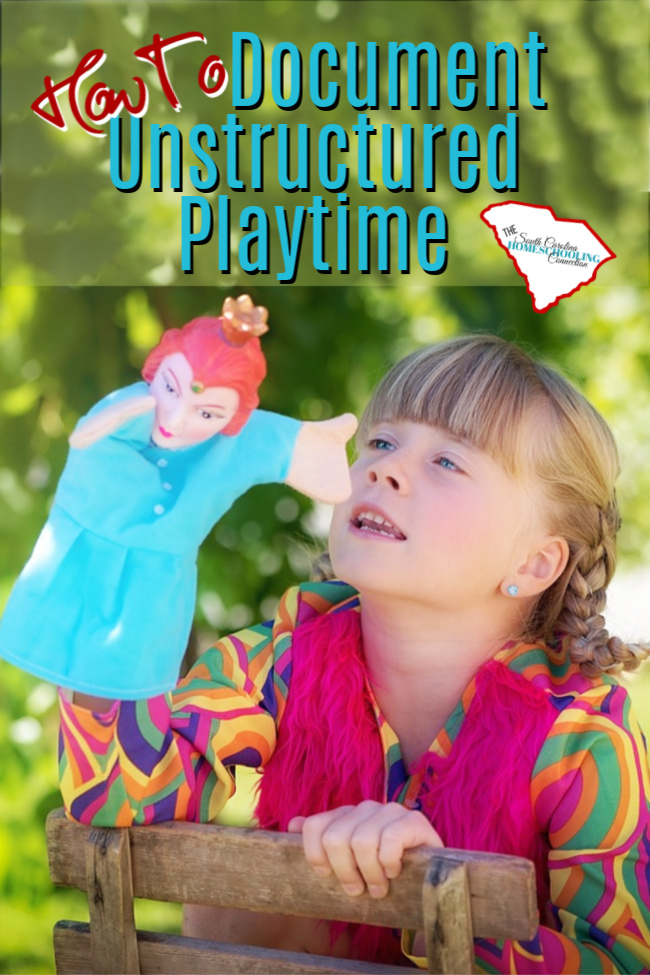 Our culture suffers from chronic busyness. We feel the pressure to schedule assignments and activities for every waking moment. Plus, we're required to document the school activities. The weight of responsibility feels heavy–and we worry that we aren't teaching enough or doing enough.
But, learning activities do not have to look schoolish. The best learning happens when it's fun and meaningful. When you get so engrossed in the activity that you lose track of time. You can't force that or assign it. That spark of curiosity needs unstructured free playtime. (And a little magic fairy dust too!)
Now, how do I document unstructured playtime?
How to Document Unstructured Playtime
Remember the point of your homeschool record-keeping is for you to see progress. It's for you. So, how you document unstructured playtime depends on what details you need to remind yourself later. It's also a good exercise as you "deschool" yourself and rethink what learning is all about.

Content and Details: You could just write in Free Playtime. But, play is wide open. Don't worry about deciding if it's science, social studies, reading, or math.
What if you say a little more specifically about the content of the imagination?

Played tea party
Played restaurant
Played carwash
Played school
Played house
Built a tent and read to their stuffed animals
Acted like a dinosaur all day
If they're doing legos–what did they tell you they made with it?
If they're drawing or painting–what did they make?

Take a picture–it's worth 1,000 words. Seesaw and Evernote let you store pictures as part of your documentation.
A-ha Moments: You should also include any "a-ha" moments when your child demonstrates knowledge or skills mastery. Eavesdrop a little bit and they'll surprise you with some new thing they learned.
Used a vocabulary word correctly (whether you taught it or not). Like if your 1st grader say telekenesis, even though you know he got it from a cartoon.
Climbed to the top of tree–and figures out how to climb down, too.
Organized their toys in pairs or in order by size

Planning Ahead: When you discover your child's interests, you can provide resources that expand their knowledge and opportunities. Say your child is interested in dinosaurs–you can help dig deeper into that topic together.
What you're writing down is for your benefit–so that you can start to deprogram your self from thinking you have to orchestrate everything. Write down observations to help empower yourself and trust your child to learn. When you give them the space to do it, they will.
Documentation is more about what do you need to do to reassure yourself. And what do you want to remember later–because you'll forget. Sometimes your students need to be reminded too. You can go back to your journal and tell them a story of what they have accomplished.
It's actually really hard to go a whole day and learn nothing. So, by writing it down, you start to see learning in everything. Unlearn what you have learned about education.
Take the Learn Nothing Day Challenge: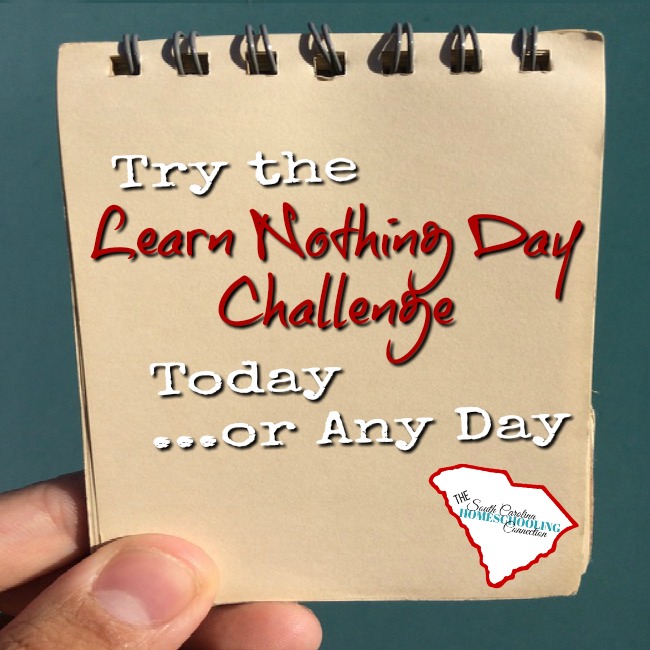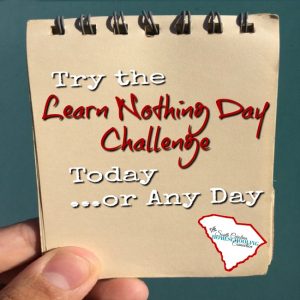 More resources for Free Play Time:

Amazon Prime Video
Kindle for PC [Download]
Free Books for Kindle, Free Books for Kindle Fire, Free Books for Kindle Fire HD, Free Books for Kindle Fire 1 (Kindle Tablet Edition)
LEGO Creator Mighty Dinosaurs 31058 Build It Yourself Dinosaur Set, Create a Pterodactyl, Triceratop and T Rex Toy (174 Pieces)
Play: How it Shapes the Brain, Opens the Imagination, and Invigorates the Soul
My PlayHome School
Play Bigger: How Pirates, Dreamers, and Innovators Create and Dominate Markets