Mice on Main Scavenger Hunt is a fun activity to do with your kids while you're in Greenville, SC. Whether you're new to SC or just exploring regions of South Carolina, add this to your bucket list.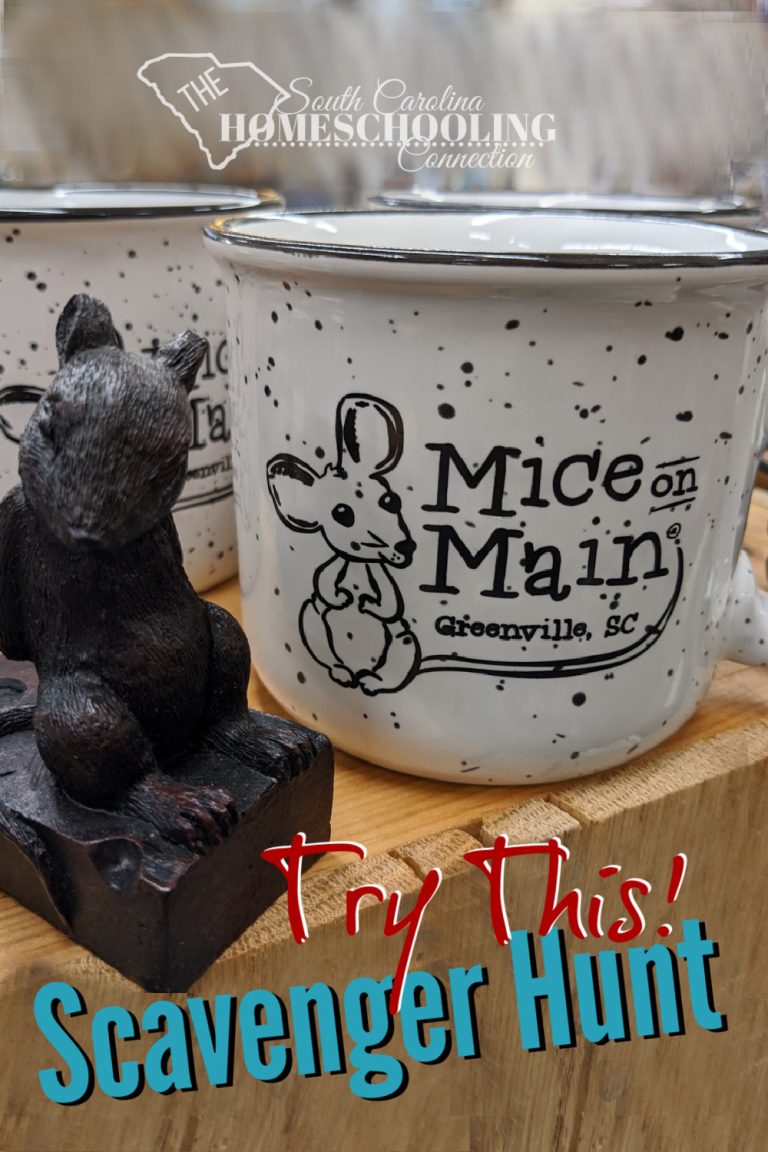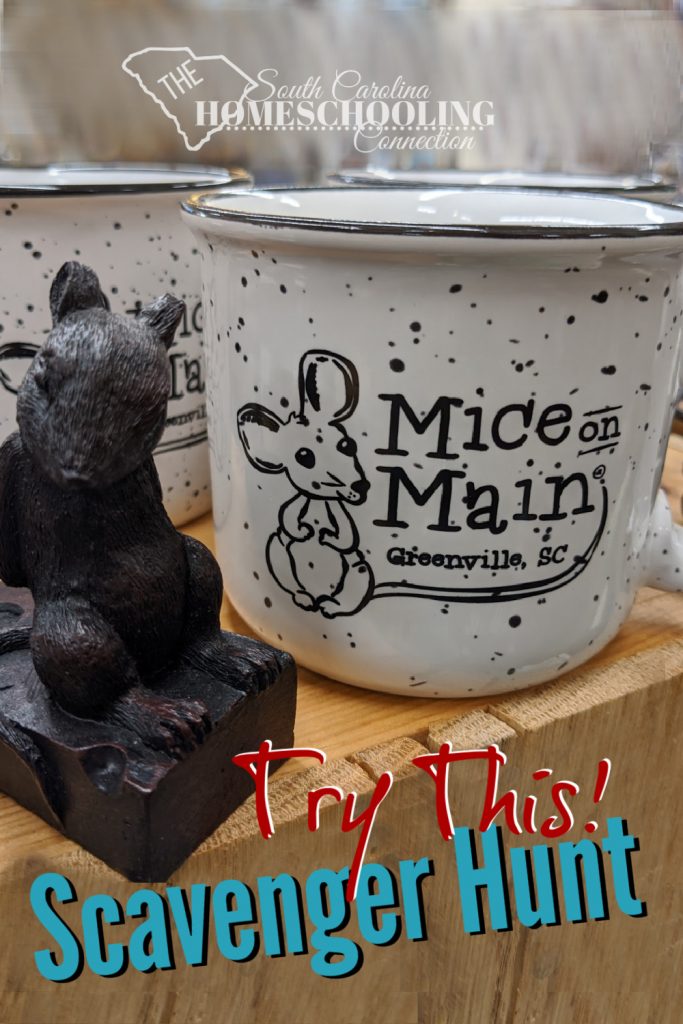 This kid-friendly activity is a great way to explore Greenville, see some art, and get a little exercise too. See if you can find all nine of the small bronze mice scattered here and there along the five blocks of Main Street, between the Hyatt Regency and the Westin Poinsett hotels.
Once upon a time not so long ago, nine white mice lived in a cage in Jimmy Ryan's bedroom. All the mice had clean shiny fur, nicely shaped ears, and fine slender tails. Sweet smelling cedar shavings covered their cage floor, and their water and food were always fresh. They had everything they needed.

But . . . they wanted more! adventure! Freedom! Sparkle!

No! said their mother, Maggie. You kids don t know the first thing about freedom. It s dangerous outside!

Follow Marvin, Marvin, Jr., Marcley, Melissa, Mitch, teeny tiny Millie, Aunt Mifflin, Uncle Miles, and even Maggie as they ride in Jimmy's pockets and on his red cowboy hat into the adventure of their lives!
~Mice on Main
Pick up a printed scavenger hunt clue sheet at Mast General Store. The Mice On Main book and other souvenier items are also available, including board game and t-shirts. Here's a few more clues to help you, too:
Marvin: Begin your search at the Hyatt and NOMA Square. You'll find Marvin and his book there.
Mother Maggie is across the street keeping cars off the sidewalk – a tricky feat! She's got a view of Marvin and all their kids.
Marvin Jr. is too young to drink morning brew; still he tries to sneak in before he hears "shoo!"
Marcley's a dancer. Watch his feet. He's near the plaza at One Main Street.
Millie is the hardest to see; from her high-tech roost, she watches crossers with glee.
Mitch gets ready to run into a "money garden" to have some fun.
Melissa is healthy and strong; with viamins and veggies, she can't go wrong
Aunt Mifflin is on the corner by a bank. (It's the oldest one downtown, to be frank.)
Uncle Miles is hanging out at an Italian restaurant, near a rain spout.

Mice on Main was a high school project by Jim Ryan in 2000. He was inspired by his favorite book, Good Night Moon. Maybe this adventure will inspire you to a spin new tale for one of your favorite books too. You could create a new story or game to stretch your favorite story!
Explore more of SC with Agritourism Passport: 
Mice On Main

Love Is All Around South Carolina

Good Night Charleston (Good Night Our World)

Night-Night South Carolina (Night-night America)

Good Night South Carolina (Good Night Our World)

Follow the Moon Home: A Tale of One Idea, Twenty Kids, and a Hundred Sea Turtles (Children's Story Books, Sea Turtle Gifts, Moon Books for Kids, Children's Environment Books, Kid's Turtle Books)

Goodnight Moon