In another article we provided some quick start curriculum ideas.  Here's some suplemental eLearning tools for homeschoolers.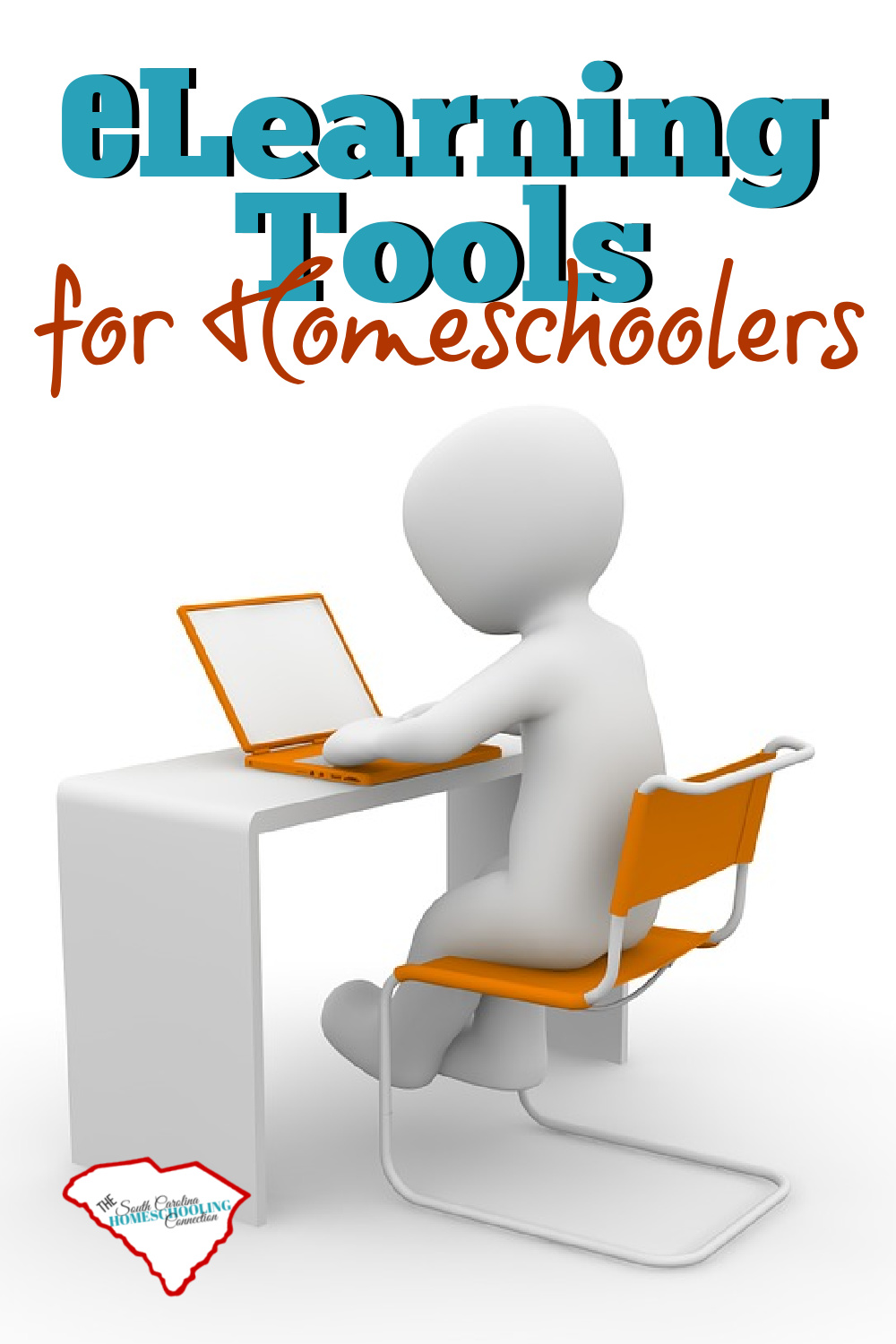 Whether you're just getting started or needing to switch up your routine, I've found some more eLearning tools and resources to try. Games and self-paced courses are great for students to occupy themselves too. Especially during unstructured times, when you're working with siblings or for when they have completed all their daily assignments.
It's not necessary to schedule out your child's schedule for the whole day with structured seat time learning. I recommend leaving unstructured, unscheduled time in your daily routine. But, it can be helpful to have some go-to learning activities for your kids to do.
eLearning Tools
Quill.org  is a free online tool to help K-12 students think and write better. The parent/teacher can create an account then add your student's account under your classroom. Choose from the lesson activities to make assignments.
Reading Eggs features fun games, colorful animations, catchy songs and exciting rewards for ages 2-13. Try it for free. Membership includes Math Seeds for ages 3-9 to teach essential early numeracy skills while nurturing the love of math.
Nessy has some free educational materials to help you teach your students with dyslexia. Worksheets, flash cards, eBooks, and teaching videos to support learning at home or at school.
NoRedInk is a free learning library of activities and lessons you can assign to your students (5th-12th grades). Sample lessons outlined for educator or students can also work independently without at their own pace.
Vocabulary/Spelling City has free spelling games to help students break their learn-it-for-Friday-forget-it-by-Monday habit. There is a premium version (price not stated). But, lots of free games to play and learn.
Outschool keeps kids ages 3-18 engaged with thousands of classes and camps on the topics they're most passionate about.


DIY.org offers thousands of how-to videos and projects, online self-paced courses and live workshops across 150+ skills such as drawing, dancing, music, science, animation, crafts, coding and more. Join free for 30 days (then affordable monthly or yearly rates).
PBS Learning Media brings the world into your classroom with free currated standard-aligned videos, interactives and lesson plans. Browse by subjects: Science, Social Studies, Math, ELA, Engineering/Technology, The Arts, World Languages, PE & Health. Browse by grade level: PreK-K, K-2nd, 3rd-5th, 6th-8th or 9th-12th.
PBS Kids offer interactive games and activities for kids featuring the shows and characters from PBS Kids. Games topics: Spelling, Reading, Math, Science, Vocabulary, Rhyming, Problem Solving, Social Studies, Feelings, Emotional Growth, Teamwork and more!
Cool Math Games is a brain training site, for everyone, where logic and thinking meets fun and games. These games have no violence, no empty action, just a lot of challenges that will make you forget you're getting a mental workout!
Seterra has more than 400 free map quiz games in more than 40 languages, plus Anatomy and Science games. Learning Geography doesn't have to be boring. Voice feature lets you listen to how the place names are pronounced.
Curiosity Stream has thousands of documentaries that you can watch anytime, anywhere.


OLogy is a science website for kids from the American Museum of Natural History. Vidoes, games, stories and hands-on activities.
Critical Thinking Project has free resources to improve K-12 instruction of critical thinking. We all have access to the same information, but many of us lack the skills to distin­guish fact from misinformation, all while claiming to be the true critical thinkers. Explore more about Logical Fallacies, Fact vs. Opinion, and Science Misinformation/Lying with Statistics.
Read Works mission is to support the growth of successful joyful readers. The largest, highest quality library of curated fiction and non-fiction passages along with interactive vocabulary supports, text-dependent question sets and more. For K-12 educators.
Prodigy Math is free curriculum-aligned math questions adapted to match student's individual progress for 1st-8th grade. Prodigy offers an engaging in-game experience while students practice important math skills required for their grade level. Use a parent account to support and track child's learning progress.
Night Zookeeper helps children aged 6-12, to develop their writing, reading and creative thinking skills.
USA – Get 50% OFF an annual subscription to Night Zookeeper.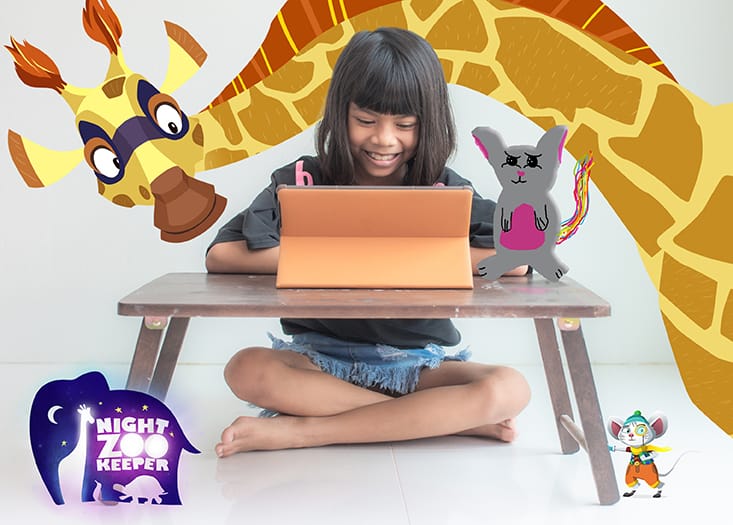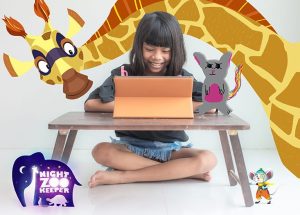 Free Rice is an educational trivia game that helps you get smarter while making a difference for people around the world. Every question you answer correctly in the game triggers a financial payment to the World Food Programme (WFP) to support its work saving and changing lives around the world.
Legends of Learning has over 2,000 fun, curriculum aligned math and science games for elementary and middle school.
SC Discus is a free resource for all residents of South Carolina. Discus ensures equal access to information and learning resources regardless of race or socio-economic status. It's one of my FAVORITE resources for homeschoolers.
Try some of these eLearning Tools to supplement your home education. Mix up your routine or fill in the gaps with extra practices. Self-paced courses and games are great for students to occupy themselves, especially during unstructured, unscheduled times.
What are your favorite eLearning tools and programs?
Read more about SC Discus: