What does the 180 day requirement mean? Your accountability association verifies that you have completed the days. So you should also complete the 180 day report for your association. Be sure that you comply with their policies, procedures and deadlines.
>>> Check out our guest post "Can a Home Educator Take a Sick Day? at Porch.com <<<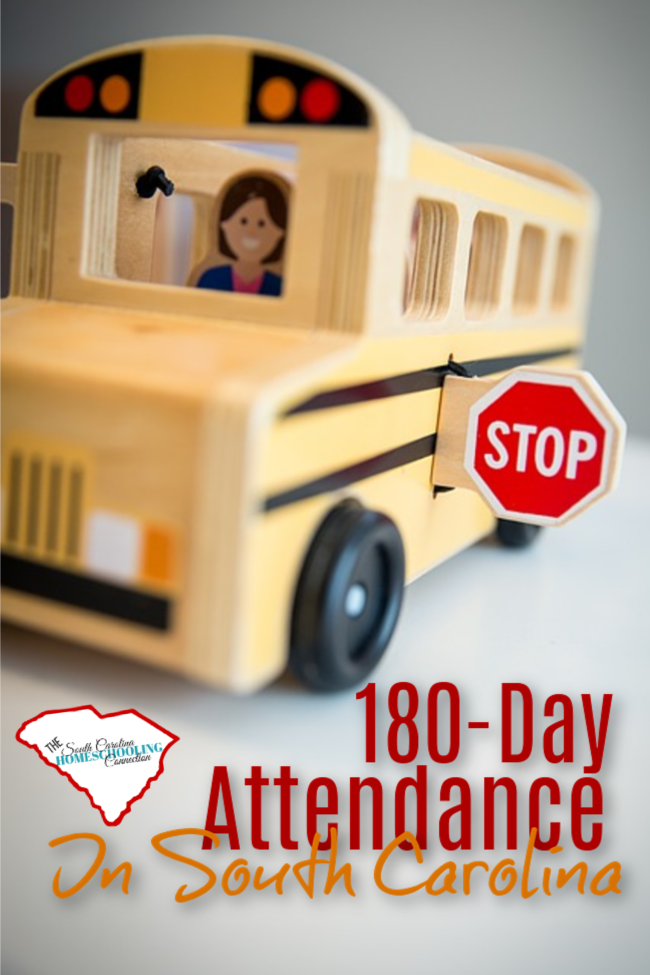 In South Carolina, compulsory attendance is 180 days. When we choose to homeschool, we are exempt from that mandatory attendance at a school. But, we still have to document 180 days of learning. What exactly do we mean though?
Define a "Day"Option 1 defines a day as 4 hours. Option 2 and Option 3 code of law do not specify the amount of hours.You will also find that you can accomplish more one-on-one than they could in school all day. Many High School students complete all their work by noon. At early elementary levels, the student's attention span is shorter. So, you could be done with your formal lessons in about an hour.No specific times of day are required. You are allowed to play outside and venture out to the grocery store during the daytime. You may encounter strangers with questions about why you're "not in school today."Kids should also be given lots of unstructured playtime. That "counts" as important learning, too.

Get FREE Printable Attendance Calendar emailed to you:

Schedule each day

The course of study should include Reading/Writing, Math, Science and Social Studies. But, you do not have to include all the subjects every day. Public schools often work on block schedules where Science and Social Studies alternate days. You can (and should) include other subjects beyond what is required.

Some people schedule four days per week. Others schedule three weeks on and take a week off. Many homeschoolers participate in a co-op or resource center, where students attend group classes once or twice a week. Then, they do homework the other days of the week preparing for the next class.

Make whatever schedule works for you.






Year round homeschooling

Learning happens 365 days a year. Compulsory attendance with the public school is 180 days. But, the other 185 days a year are still learning days. You'd have to try really hard to go even one day without learning SOMETHING. In fact, there's a day in July that is a holiday from learning–Learn Nothing Day.

So when homeschoolers say they do year-round homeschooling, it doesn't necessarily mean they are documenting every day though. We only have to document 180-days. Then, you report to your homeschool association that you have completed the 180 days.You might keep up the schedule of daily routines and learning activities. You might also document more than 180 days worth of learning too. The records are for your benefit to see the student's progress. It means that homeschooling has become part of your lifestyle.

You get extra credit for doing more than the law requires. Bravo!

 What about doctor appointments and sick days?

Schools allow for 10 days absences. There are specific days set to attend school. So, if you are sick on that day, you will miss the lesson. Students still have to make up the work. And many schools also have "seat time" recovery days. Kind of like the movie The Breakfast Club when students come in on a Saturday to sit in a study hall that earns back the time they were absent during the lesson.

Since homeschoolers don't have to follow the school's attendance days, we can document any day as a learning day. We have 365 of them to get it done. I don't see in where the law allows for us to count absences.

If you're at the doctor or dentist office, grab the doctor's excuse anyway. Stick in your records and count it as a field trip!

Mid-Year transfer

If you start homeschooling mid-year, the days from the previous school count toward your 180-day total. Once you register as a home school, you are exempt from attending the rest of the compulsory attendance days. So, you start counting from what you already attended. Don't start counting from zero.

If you're student was excessively absent, you might consider documenting some extra days. But, that's not required. It's so you can see the student's progress.
Be sure you complete the 180-day form with your Association to close out your school year. It's usually a checklist that you verify you're maintaining the records specified in the law.
Lesson plan examples, including 180 attendance calendar: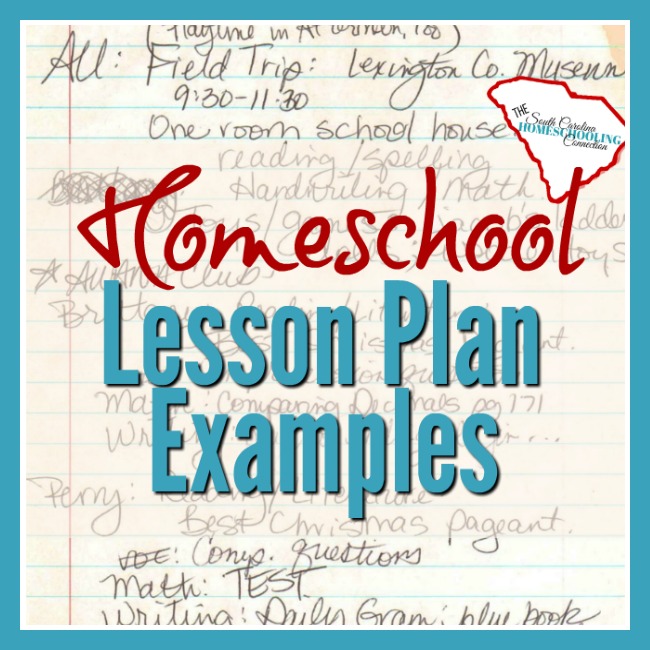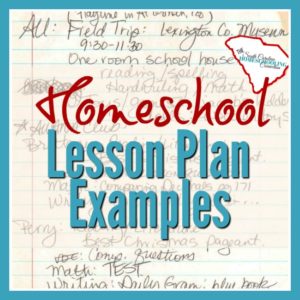 Homeschool Hour Tracker: Homeschooling Records Keeping Worksheets for Logging the Time Spent on School for Each Subject Each Day of the Week – School Supplies Cover Design

The Homeschool Upstart Journal: For South Carolina Option 3 Homeschool Record Keeping

Today I learned: A Complete Homeschool Record Keeping Book/Lesson Planner with Calendars, Attendance Tracker, Daily Accomplishments and Assignments, Reading Logs and Additional Notes

The Complete Homeschool Planner and Journal: A 180-Day Record Book for Homeschoolers and Involved Parents

3 Weeks to an Organized Homeschool: A Step-by-Step Guide to Organizing Your Schoolroom, Curriculum, and Record Keeping

Homeschool Portfolio: Versatile Journal for Record Keeping and Reporting