The SC State Fair Competitions have been some of my favorite homeschool activities. My kids loved the fun of competition, seeing their stuff on display…and the thrill of victory. I loved that it counts as schoolwork too.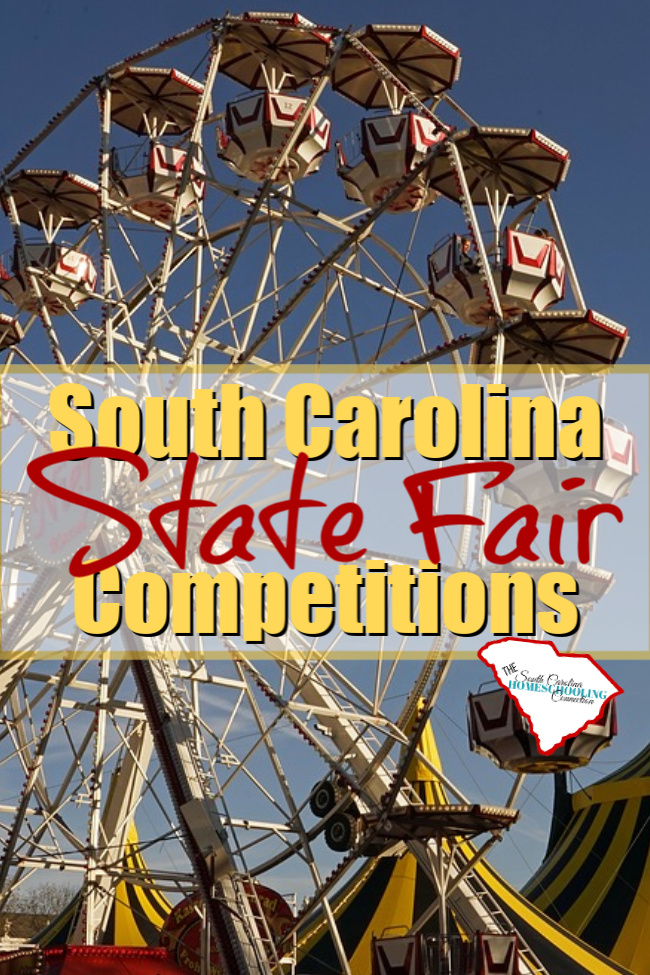 My first rationale for participating in the SC State Fair Competitions was so that my homeschool kids could have some experience following directions and being evaluated by someone besides me. I'm somewhat slack about my deadlines. "Oh you didn't finish reading the book? Well, you can finish the report tomorrow."
But, this was a good opportunity for us to finish a project and submit it by a real deadline. No late entries are accepted. No excuses.
It was such a great experience that it became a family tradition for many years. The kids won lots of prize money along the way. They turned around and used their prize money to buy Christmas presents for each other. That'll be another post about Math and Budgeting Lessons with Black Friday Shopping.
SC State Fair Competitions
There's two categories that are easy for you to start out. Their free registration from July 1 thru September 1. Some departments allow late entries after September 1 for a $25 fee. The prizes are not that high, so I don't think it's worth late entry. Then, each competition has specific procedures and deadlines to turn in the projects. See the Exhibit Guide for entry details.
K-12 Student Art: This competition is more traditional fine art projects. Drawings, paintings, sculptures, photography. The categories are 2-D, 3-D and photography. Each student is only allowed to enter one item for this competition. Not all the entries will be selected for display at the Fair. Even if your entry doesn't win a ribbon, it's still pretty impressive to have it chosen to be on display at the Fair.
Home and Craft Department: This competition showcases homemade crafts. Youth are divided by ages 5-11 and 12-18 years old. Each category has specific subcategories. I'm pretty sure that all the entries are displayed. You can enter as many categories and subcategories as you like.
Canning: Fruit (not preserves, jams, jellies), Jelly, Pickled Product, Preserves and Jams, Sauces and Relishes, Tomato Product, and Low Acid Vegetables
Ceramics: Glaze, Overglaze, Underglaze, Hand-Built Pottery, Wheel Thrown Pottery, and Stains
Fabrics and Thread: Apron, Blouse/Shirt, Counted Cross Stitch, Crocheted Article, Any Fabric Dress, Embroidery, Hat, Household Article, Knitted Article, Pants, Patchwork Article, Quilt, Scarf, Skirt, Tatting, or Any other Article Fabrics & Threads not listed
Handicrafts: Homemade Article, Jewelry, Legos, Nature Crafts (made from natural source: vines, cones, bamboo, etc.), Plastic Crafts, Porcelain Doll, Recycled Article (made using recycled item), Scrapbooking (one page in page a protector), Textile Craft (use of plant, animal, or synthetic fibers to construct practical or decorative objects), Woodwork, or Any other Handicraft Article not listed
Decorated Cakes, cookies or Individual Cakes. (FYI, these are not judged on taste–only on decorations.)
Foods: Banana Bread, Biscuits, Brownies,  Candy, Cake, Pound Cake, Chocolate Pound, Layer Cake(not refrigerated), Bar Cookies, Drop Cookies, Press Cookies, Pastry-type Cookies, Refridgerator Cookies, Cookie Cutter Rolled Cookies, Shaped Cookies, Cupcakes, Corn Muffins, Any other Muffins, Pie, and Yeast Bread.
I want to emphasize that there is a LEGO project category under "Handicrafts". You can build a Lego thing for display, and maybe win a prize for it. How cool is that?
Helpful Hints for Entries
I hope you're already inspired by a couple categories that your homeschooler could enter. Here's a few more hints that help you get started.
How many entries? Once my kids understood that there was prize money, they were ready to enter everything. My goal was for them to learn how to follow entry guidelines and be successful at that. So, we had to set a limit on their number of entries in order to keep from taking on more than they could actually do.
I started each child with one Home and Craft entry for Kindergarten and one for 1st grade. Then after that, each student could enter the equivalent number of entries for their grade level. For 2nd grade, two entries. For 10th grade, ten entries. That way, they could increase their responsibilities in manageable increments.
My age level system also helped keep the overall total realistic for me too. When my youngest was in 1st grade, I also had a 3rd and 5th grader. That's nine entries total (plus however many I wanted to enter for myself). By the time they got into middle and high school, they were mostly self-sufficient in preparing their entries. The biggest issue was scheduling who was in the kitchen and using the oven.
Plan ahead. The competition is about two months away from the time you registration for it. Handi-crafts and Fine Arts might already be completed or in the works. You can work on the entries for several weeks before you have to submit them.
But, what about the baked items that will be taste tested and need to be freshly prepared? It is really hard for the kids to decide if they want to make brownies or bar cookies. If they want to do brownies, what kind of brownies? There's no penalty for registered items that you don't end up doing. So, you can  register for more items and categories than you will actually submit entries for.
If the kids can't decide between brownies or cookie bars, then I would register for both. Let them decide later.


Make your entries. Once you register for the items you want to enter, then the kid work on getting ready for take-in dates. The baked entries have some last minute pressure involved. So, we always did a practice batch to taste test for ourselves.
FYI: the decorated cakes and cookies are not taste tested. A couple times we decorated a cake pan. Another time we make cookies out of Model Magic clay. The icing was real, though.
Visit the Fair: The best scavenger hunt ever is going to find your own entries on public display. Then, they also explored the other categories and started thinking ahead what other categories they might enter next time. If you missed the entry registrations for this year, you can still explore and think ahead for entering next time! It counts a field trip/school day too.
Budget considerations for admission: Opening day is $5. Ages 0-5 is free. Lunch bunch tickets is another way to get in on a budget. You pay $20 per person, CASH. From noon-2pm. As long as you are back out by 2 pm, you get the $20/person back.
NOTE: SC State Fair 2022 has implemented a CLEAR BAG policy for this year.
I love the SC State Fair competitions. It's a fun way for homeschoolers to meet deadlines, follow directions, and be evaluated by impartial judges. They might even win some prize money!
Make more handicrafts as gifts from your homeschool: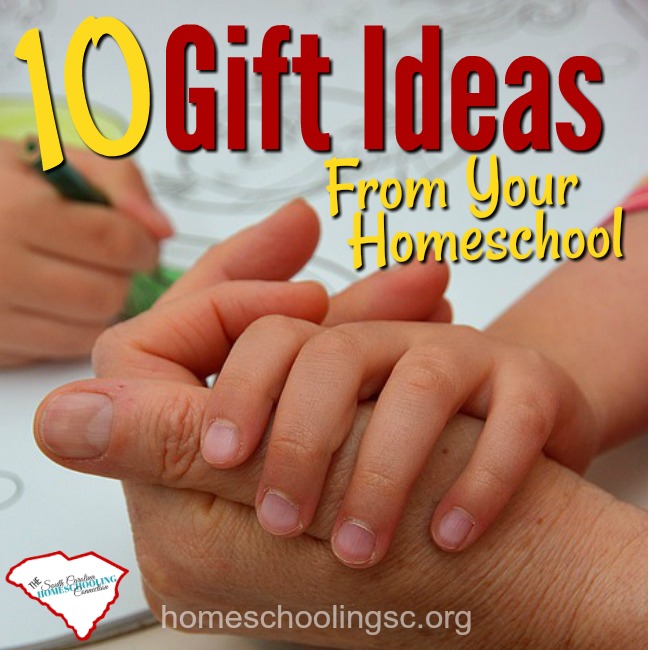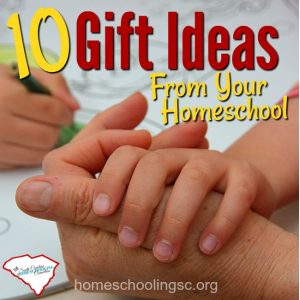 More handicraft ideas to get started:
Ultimate Jewelry Making Bead Kit – Includes Storage Box and Over 1000 Beads – Perfect Gift for Girls
WXBOOM 100pcs Assorted Handmade Colorful Pattern Beads Fimo Polymer Clay Round Spacer Bulk Beads with Scissors and White Cord (10mm) for Jewelry Making
Sewing School ®: 21 Sewing Projects Kids Will Love to Make
Varmax Mini Sewing Machine with Extension Table
Recycled Craft Projects For Kids: 50 Fantastic Things to Make From Junk, Shown Step by Step in Over 400 Photographs
Eco Craft: Recycle Recraft Restyle
Full Range of Embroidery Starter Kits Stamped Cross Stitch Kits Beginners for DIY Embroidery (Multiple Pattern Designs) – A Little Pig
Make it Mine Ultimate Scrapbook – 40 Page Kid's Hardcover Scrapbook Kit