In a previous post, we talked about what "counts" as a school day. But, what does a homeschool school day look like? Here's an example from a homeschooling dad in South Carolina.
He created an impromptu treasure hunt homeschool day.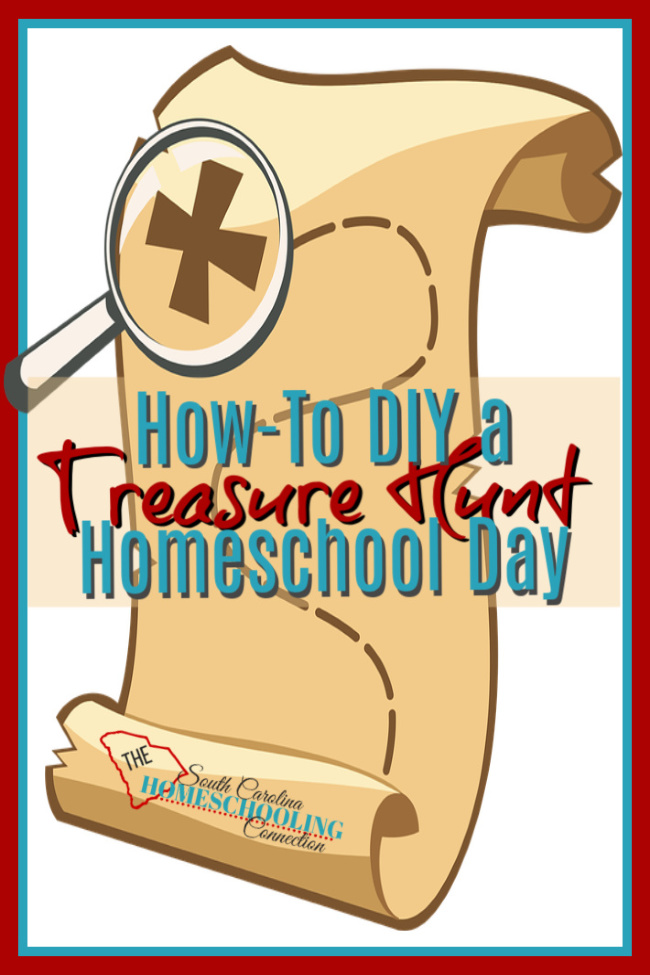 Andrew is a homeschool dad and blogger at SC Homeschoolers. He pulled together this treasure hunt with some items he already had on hand and wrote out the clues. The "game" motivated his kids to collaborate on reading and math activities, plus do a couple chores. This is successful homeschool day that we can celebrate along with him.
Maybe this example will inspire you to try your own treasure hunt homeschool day! Here's how he did it:
Treasure Hunt Homeschool Day
We began with a note that read: "It's time for a TREASURE HUNT! You must complete challenges, work together, and look for clues. Your first challenge is to complete this puzzle to discover the secret message!"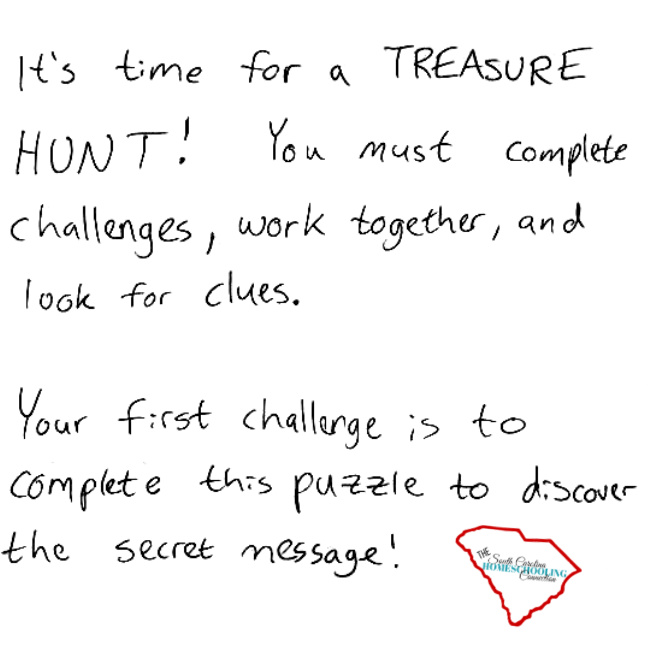 I had taken a 48-piece Lion King puzzle and written a message on the back. The message read: "Do you want to build a snowman?" That's a line from Frozen.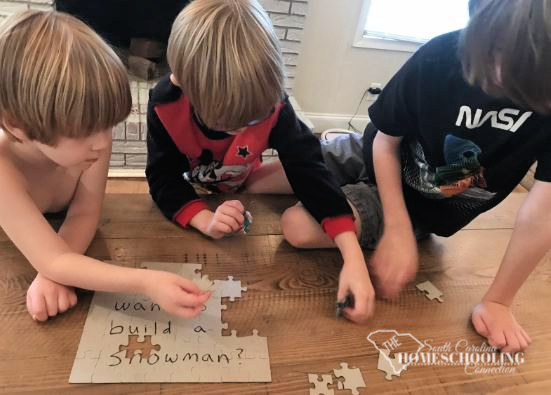 The next clue was hidden inside a Pez dispenser shaped like Olaf, their favorite character from the movie. The note inside the Pez dispenser read: "To receive the next clue, you must read a book to mommy or daddy!" 

Our 2nd grader loves reading, but we have a hard time gauging where he's at, because pretty much refuses to read out loud. He selected a very short, easy book, but he was also reading all of the clues out loud to his younger brothers. This gave us an opportunity to informally assess the progress in reading.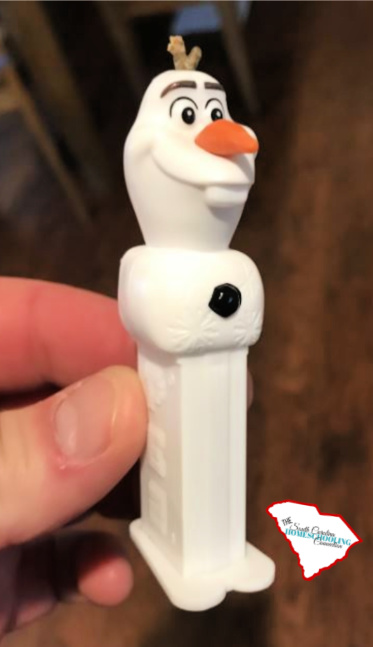 Once he finished reading the book, they received the next clue which read: "You will have to search to find the next clue. Go and check the room where you peepee and poo!"
It's kinda gross, but these boys love gross stuff.

The clue in the bathroom was a note on the Etch-a-Sketch that read: "For your next clue, clean the potty." We finally have three fully potty trained boys, but that means that their bathroom gets a little messy. This was motivation to get them to clean up their own mess.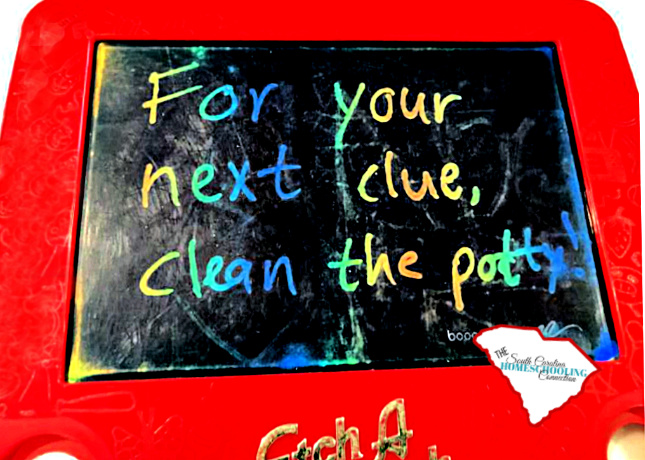 Once the bathroom was clean, they received the next clue which read: "What is your favorite animal? What does it eat? Where does it live? If you don't know, let's find out together! Then the next clue will be unlocked!"

They like dinosaurs, specifically pterodactyls. At this point, they did some research to find out what pterodactyls ate.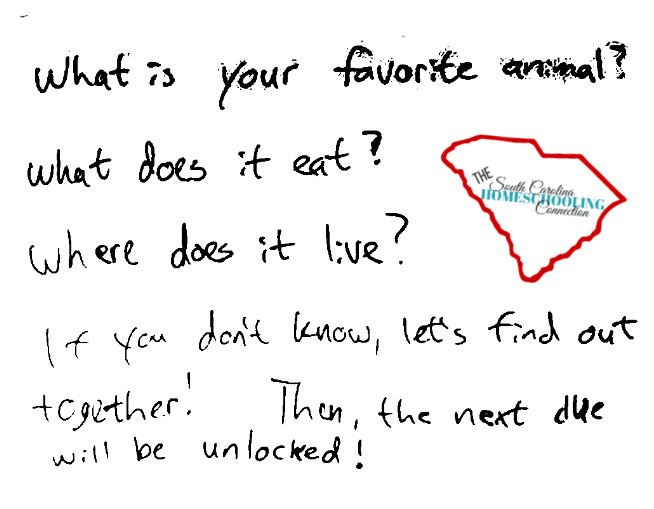 Then they got the last clue which read: "For your final challenge, you must help daddy pick up sticks out of the front yard and put them in the wagon. Then you will receive the KEY!" We had a few limbs fall off of a dead pine tree. This is yet another task that they would normally resist doing.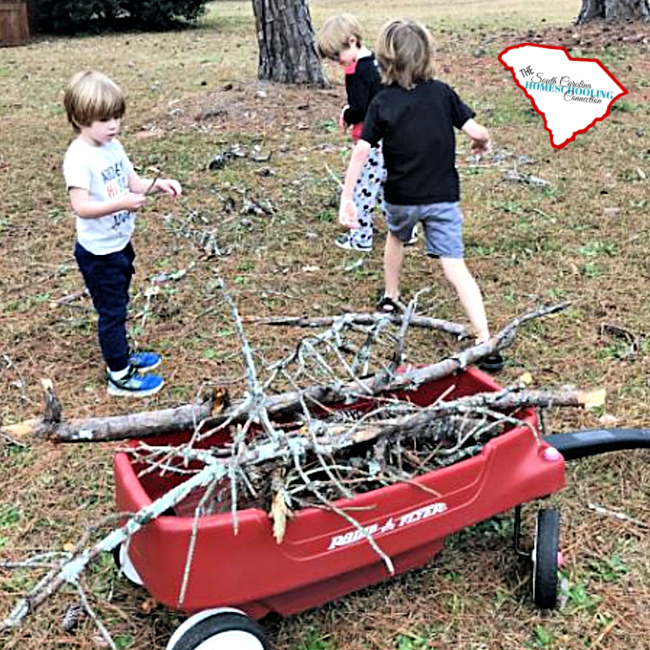 Once we picked up the limbs and moved them to the fire pit in the backyard, I gave them the key to this Ryan's World Treasure Box thing that the oldest had purchased with his birthday money. I had filled the box with some of leftover Christmas candy and a bunch of loose change. They spent close to an hour sorting and splitting the change between the three of them. The boys are 8, 5, and 3.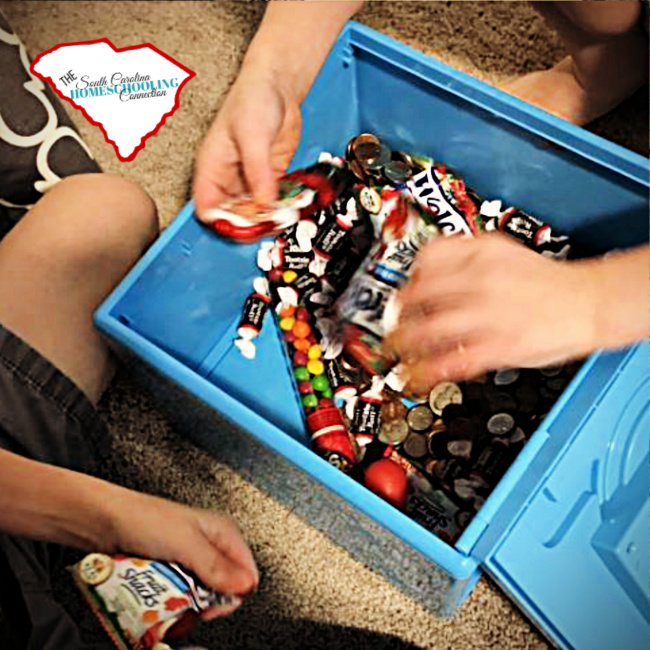 What a great learning activity for the homeschool day! Teamwork and collaboration. Reading, spelling/vocabulary, research and math. Plus a few important life skills and household maintenance.
Maybe you'll be inspired to try it too. Maybe you need to inspire a little extra motivation or just break out of your routine. A Treasure Hunt Homeschool Day could be a great learning activity for your kids too!
Read more about Subscription Box Activities for Homeschoolers: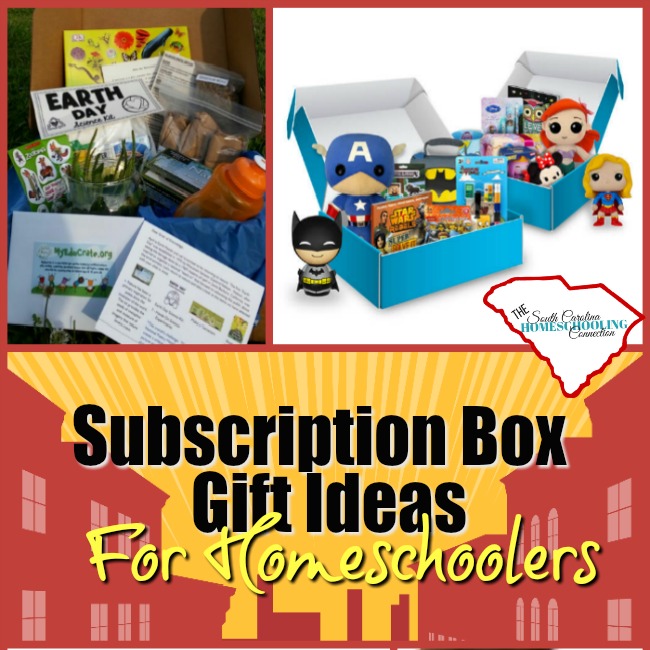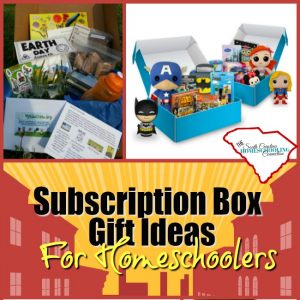 More Treasure Hunt Resources: 
Teacher Created Resources TCR5048 Treasure Chest, 9-1/2 x 8 x 8-1/2 Inches
Fun Express Deluxe Toy Treasure Chest Assortment (Includes 50 Toys) Bulk Novelty Toys
Fun Express Treasure Chest Treat Boxes, Bulk, Pack of 24
Escape Room Games in The Classroom Kit (Large/Medium)
Spin Master Games – Escape Room The Game with 3 Thrilling Escape Rooms To Play, For Ages 16 & Up
ThinkFun Escape the Room Stargazer's Manor – An Escape Room Experience in a Box For Age 10 and Up
Master Lock 1535DWD Locker Lock Set Your Own Word Combination Padlock, 1 Pack, Assorted Colors
How to Create a Low Cost Escape Room: For Camps, Youth Groups and Community Centers
Find and Seek Scavenger Hunt Outdoor Indoor Card Game for Kids
gofindit – Outdoor Nature Scavenger Hunt Card Game for Families
Scavenger Hunt for Kids
Gotrovo Treasure Hunt Game Fun Scavenger Hunt Board Game for Kids Indoors and Outdoor
Family Scavenger Hunt Game