We're doing a giveaway for 2 free guest passes to try Ausome Gym. Enter now! The drawing will be April 19th.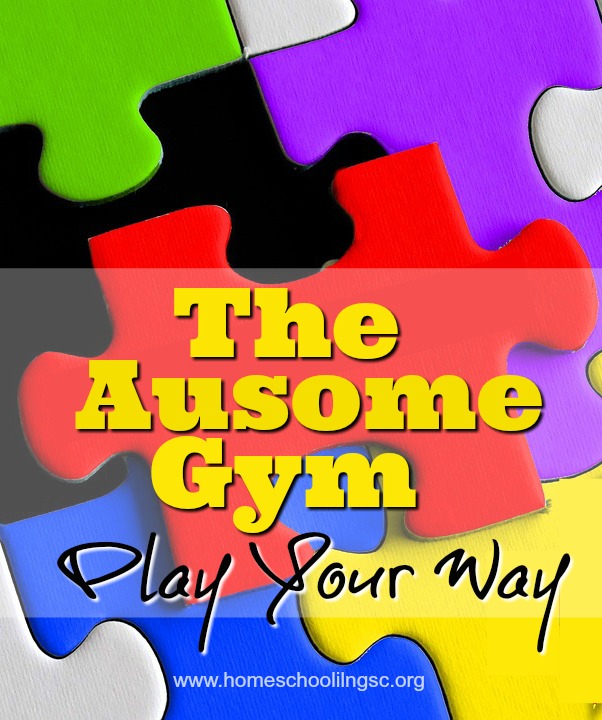 Have you tried Ausome Gym yet? It's the first and only sensory integration gym in the Midlands. Ausome Gym is located at 2 Harbison Way, Columbia, SC 29212. The facility features areas and activities specifically designed for your child's needs. Admission is regularly $12 per person.
The Beam Room – Interactive Virtual Playground
Open Play Space – Swings, Traverse Wall, and more
Light Area – Bubble Tubes and Fiber Optic Strings
Virtual Projectors – Tools to Explore the World without being Overwhelmed
Pre-School Play Area – Interactive Wall Panels, Learning Wall, Mats and more
Simulated Outdoor Area – Enclosed 3,000 sq.ft. Safe Space with AstroTurf, and a Tumbl Trak for movement, Sports, and Games
Homeschool Explorers meet on Thursdays and Fridays from 1 PM to 3 PM. This special homeschool rate and time is only available September thru May.
Cost $7 per child, ages 5 and older can be unattended/dropped off.  Younger siblings welcome too, parent or responsible chaperone will have to stay on site with the child.
Come out and play your way! Grab a few friends to meet you there.
Want to try it? We're giving away 2 free guest passes for any Homeschool Explorers session in May. Enter now–drawing will be Thursday, April 19th.