This is a notice of a policy change at the South Carolina Department of Education–and how it affects us, as homeschoolers:
The Department of Education sent out a notice to all Homeschool Association Directors yesterday (July 27, 2016) notifying us that they find no legal reasoning to post a listing of Homeschool Associations on their website. They now consider this a form of advertisement, with implicit or explicit appearance of endorsement.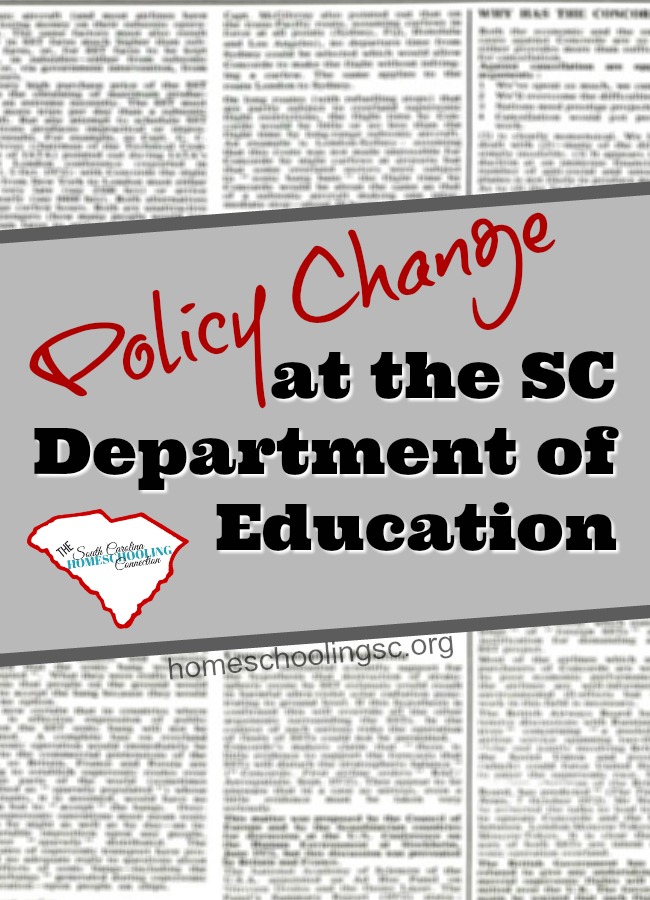 This post may contain affiliate links. Any purchases thru my links will pay me a small commission. 
The SC Code of Laws over associations is 59-65-45 and 59-65-47. The wording in the law states that "The State Department of Education shall conduct annually a review of the association standards to insure that requirements of the association" (Source) In the Spring each year, the Department of Education sends out a check-list form. Association directors complete the form in compliance with the law. And the list of Associations who comply with this have been previously listed on the SC Department of Ed website.
The list on their site has served as a public reference for us to verify which associations are in compliance with the annual standards review as the law mandates. Colleges, trade schools and the DMV use this listing as a reference.
How it all started. 
On July 14, 2016: The Department of Education posted the list of Associations that completed the annual standards review. And an email was sent to Piedmont Home Educators' Association (PHEA) director, Martha Freitag. The email stated that her association was not included in this year's list because her "web site promotes the Home School Resource Center offering courses to home school students that are not taught by their parents." 
Ms. Freitag contacted HSLDA. The next day, HSLDA attorney (Scott Woodruff) drafted a letter that outlined how PHEA was in compliance with the law and should not be excluded from the public list. (read the HSLDA letter here). Resource centers, co-op classes and tutors are acceptable educational opportunities for homeschoolers to utilize.
It was hoped that the misinformation and miscommunication would be cleared up and PHEA would be reinstated on the list. Instead, the entire listing has been removed. Homeschooling associations in Option 2 or Option 3 are no longer listed on the Department of Education (DOE) website.
Check out the complete list of Associations here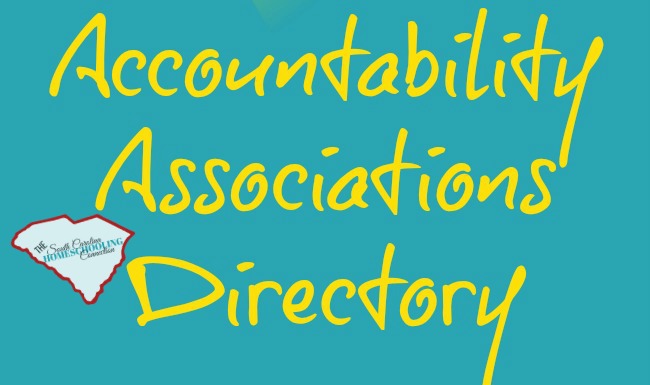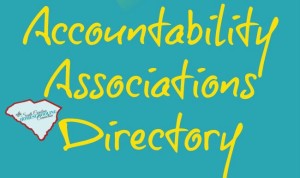 What do we do about it?
Don't panic. The Department of Ed, HSLDA, and one of state legislators have all reassured Ms. Freitag/PHEA that the listing on the DOE website is not a requirement for qualification as a legally compliant Homeschool Association. So, this policy change does not affect any of our homeschool rights and responsibilities. Each director can clarify to their own members how their association has maintained compliance with the law's requirements.
Don't spread rumors. Contact your Association director with any questions you have. This will help us all keep the misinformation and miscommunication to a minimum.  If a verification situation arises during the year, know how to contact your director for assistance. Redirect others to also contact their association director for assistance and clarifications.
Get your documentation in order. Every association issues documentation letters and/or membership cards to the members. Some are emailed out. Others are delivered via postal service. Every year, you need to renew your registration and get new documents. Keep them in a safe place where you know where they are this year.
We, as a homeschool community, can stand together on our own authority. The Associations and parents ARE the homeschool authority here in South Carolina. Let's make this policy change work in our favor to show that we hold each other accountable.
Read more about the Policy Issue Resolution: