Consider these standardized tests for your high school homeschooler. Some doors of opportunity will open because of these tests. Test results can give credibility to back up your high school transcript.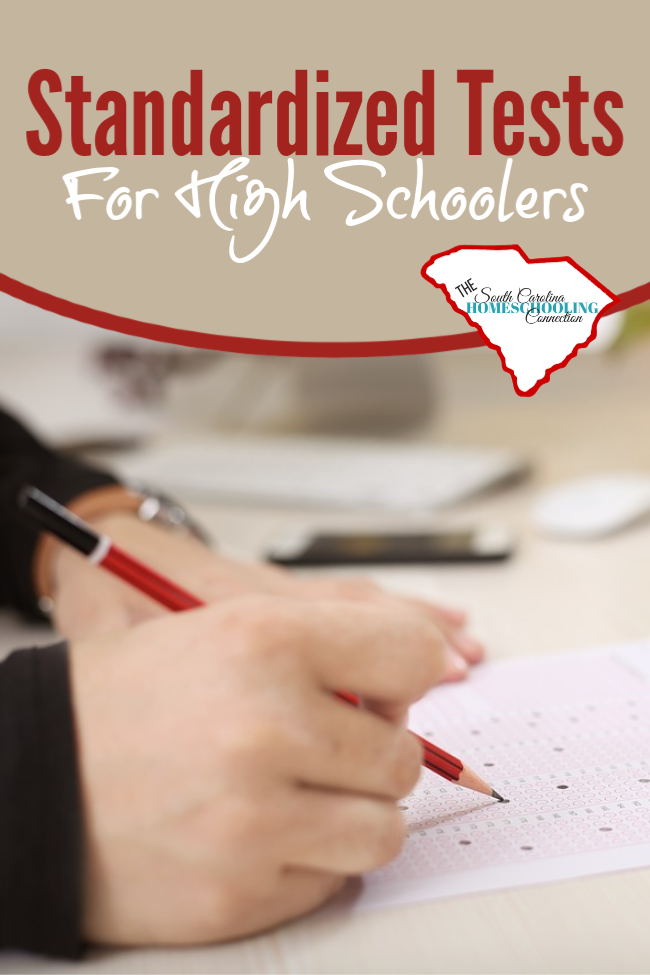 These tests may qualify your student for scholarships and help determine college or career path after High school. Consider having your student take these tests for college admissions, career readiness or military success.
Standardized Tests for High Schoolers
SAT is used for college admissions and scholarship qualifications. Tests are given on Saturday mornings several times a year–at a location near you. Recommended age 9th-12th grade.
ACT is a national college admission and scholarship qualification exam with four subject areas: English, Math, Reading and Science, plus an optional writing test. Six test dates throughout the year. Recommended for 9th-12th grade.
WorkKeys is a job skills assessment system measuring "real-world" skills that employers believe are critical to job success. If your student is not college bound, this test may be a good option to consider. Results can be sent to various businesses. See the work ready counties in South Carolina where employers are looking for WorkKeys results.  Find a test location for more information.
ASVAB is a multiple-aptitude battery that measures developed abilities and helps predict future academic and occupational success in the military. Contact a recruiter to get more information on testing dates and locations.
CLT is The Classic Learning Test, an alternative to SAT or ACT. Success on the Classic Learning Test does not require any particular religious affiliation; it is open to students of all faiths who are serious about their academic work, a pursuit of virtue, and the beauty, truth, and goodness found in our Western heritage. Recommended for High School Juniors and Seniors. See the list of colleges that currently accept CLT test results.
Standardized Tests for Merit Awards
PSAT/NMSQT is the Preliminary SAT/National Merit Scholarship Qualifying Test. PSAT/NMSQT scores are automatically screened for the National Merit®Scholarship Program, an academic competition for recognition and scholarships. The test is only offered during October each year for 10th or 11th graders. Practice tests can help you determine how your student might perform on this test–so you know if it's worth doing. Homeschool students can take this test at their local public school or at a private school location.
Junior Scholars program includes a process for screening a potential talent pool of students, identifying and recognizing eighth grade students with exceptionally high scholastic achievement on PSAT.
Pre-register in August if you are interested in this test opportunity. PSAT tests are offered thru local schools, so you will have to call around to find one that is willing to accommodate a homeschool participant. Private schools tend to be more homeschool-friendly. Here's a list of contacts for private schools: click here.
Read more about SC State Scholarships and Test Score Eligibility: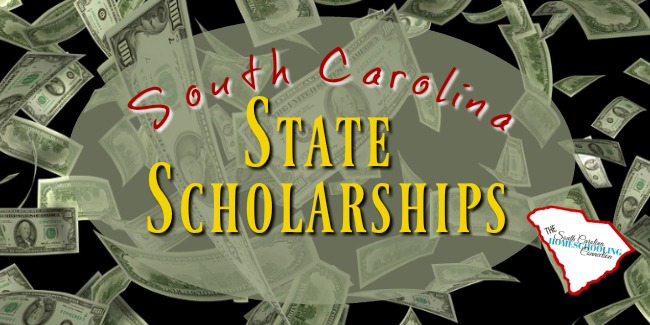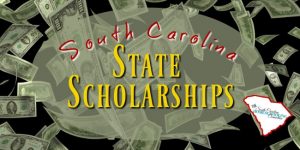 ACT Prep Black Book: The Most Effective ACT Strategies Ever Published
The Official ACT Prep Guide 2019-2020, (Book + 5 Practice Tests + Bonus Online Content)
Cracking the ACT Premium Edition with 8 Practice Tests, 2019: 8 Practice Tests + Content Review + Strategies (College Test Preparation)
Official SAT Study Guide 2020 Edition
Cracking the SAT Premium Edition with 8 Practice Tests, 2020: The All-in-One Solution for Your Highest Possible Score (College Test Preparation)
ASVAB Study Guide 2019-2020 Secrets: ASVAB Test Prep Book 2019 & 2020 and Practice Test Questions for the Armed Services Vocational Aptitude Battery Exam (Includes Step-by-Step Review Tutorial Videos)