Today, let's talk about technology resources for education. Google has several FREE resources that you could be using in your homeschool. Resources especially designed to help teach technology skills.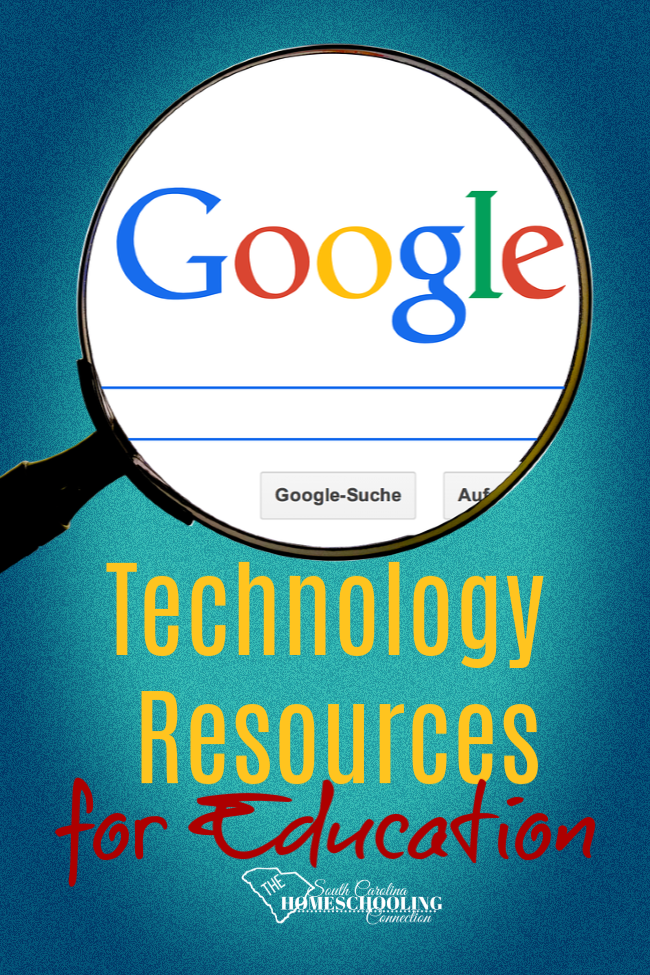 Google has a bunch of great tools you may already know about. Like Google search engine, Google assistant, and Google Earth. You might be using Google drive, sheets and calendar. But they also have several educational curriculum resources that I learned about at a Grow with Google local training day.
Google Technology Resources
These training materials for students are geared toward appropriate ages. You could utilize these tools on your own or consider integrating these resources into local co-op or resource center classes. You could implement an entire course or integrate the technology into another course you're already working on.
Applied Digital Skills: This curriculum provides middle and high school students with critical thinking and digital skills they need to solve problems in work and in life. Includes ready-to-use video lessons teach digital skills that have immediate, real-life application. Learn to:
Plan an event
Conduct research
Organize, collect and manipulate data
Implement algorithms and debug code
Digital citizenship and source credibility
Find and apply for jobs with resumes…and more!
Be Internet Awesome: This program is geared for 2nd to 6th grade. Includes a fun, web game called Interland  to teach kids how to be safe, confident explorers online. Learn to:
Tell the difference between real and false information on the Internet
Protect private information and passwords from hackers
Choose wisely which information they share online with others
Avoid cyberbullies and be kind while online
CS First: This is a fun computer science club curriculum for 4th to 8th grade. Includes theme-based computer science projects around different themes such as Sports, Art, and Fashion. Each theme contains 8 lessons of 60-90 minutes that can be tailored to fit your schedule. Learn to:
Use computer science to tell fun and interactive stories
Create animations, apps and games
Simulate extreme sports
Make a commercial or music video
Code a video game…and more!
Expeditions Pioneer Program: This virtual reality program brings your classroom anywhere in the world. The self-guided immersive exploration lessons are geared for middle school students. Teacher-lead guided tour options adaptable for other ages.  Includes 900+ collections of 360° scenes and 3D objects, to discover interesting sites and artifacts along the way. Learn with:
Virtual Reality field trips : If you could take your students anywhere in the world—where would you take them? The Ocean Floor to Mount Everest to Outer space. You can go anywhere with over 900 VR Expeditions in the Expeditions app.
Augmented Reality: Now you can bring a swirling tornado or a buzzing beehive into your classroom. Abstract concepts come to life with the Expeditions app AR mode. Explore over 100 AR Expeditions available to see what's possible.
Note: the app is free. But you may want a VR Cardboard viewer or Selfie Stick for AR
If you're going to teach technology skills, you might need to know more for yourself. These training materials are geared toward adults–for professional development. Wherever you are in your technology development, Google has lots of free tools and resources to help you do what you do–even better.
Google Education Training Center: This resource provides online courses written by educators, for educators, to teach you how to utilize Google's tools most effectively with students. You can also earn certifications to prove your skills. Learn to:
Integrate technology into your teaching with any of the above mentioned student programs
Create your own lessons utilizing Google tools.
Utilize Google apps for your own record-keeping and group organizations
Make accommodations for diverse learning abilities
Get up to speed on various devices, whether you're using Chromebooks or Androids
Let's incorporate technology into our homeschool. So our students can get the skills they need to prepare for today's job market…and the future.


Discus is another FREE resource you ought to know: