GLOW Accountability Association is a 3rd Option Accountability group in South Carolina. Here's a look at some of the services they offer. Note: The information provided here is for reference only. The association prices and services may have changed since this post was updated.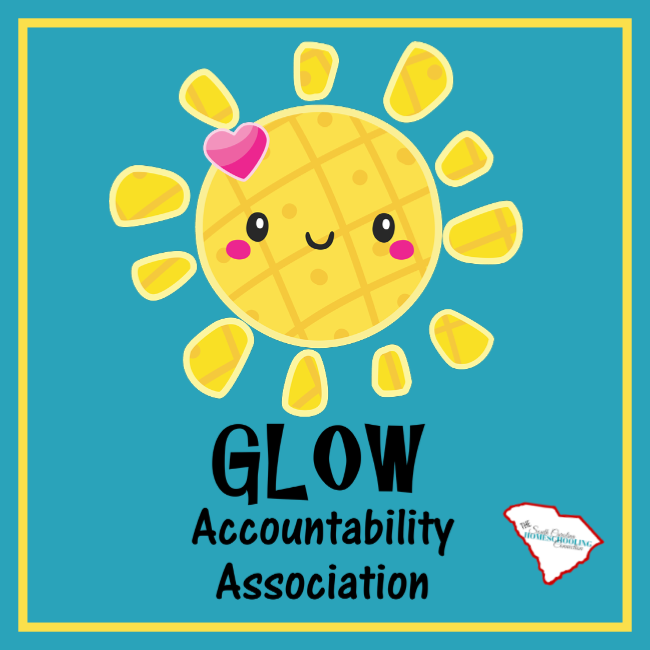 GLOW Accountability Association
Grow & Learn On Weekdays is a homeschool group that provides South Carolina Option 3 Accountability, Field Trips & Events, and Support. We are a community homeschool group that loves learning and we want to pass that love to our children.

Homeschool families can join one, two, or all three parts: GLOW Accountability, GLOW Events, GLOW Facebook Support.
Service Area: Charleston Area and statewide
Mailing Address: PO Box 721, Mount Pleasant, SC 29465
Cost:
Registration: $22/family ($28/after Nov 17)
Application available all year
Member Services: Membership letter and ID cards, Members only DIY forms, newsletter and email reminders, informational meet-ups, private consultations with experienced homeschoolers via online/phone/in-person.
Also offers local support group available separately from the accountability: Grow and Learn on Weekdays (GLOW)
Record Keeping Due: June 30
Religious Affiliation: inclusive, no statement of faith
Director contact: Stacy Brown
Email: [email protected]
Phone: 843-405-7006
Website: GLOW Accountability Association