Here's your Holiday STEM Challenge. The challenge, should you accept it, is Engineering your own Gingerbread House. Ok, it's a graham cracker house. But, the results are really amazing. And totally delicious.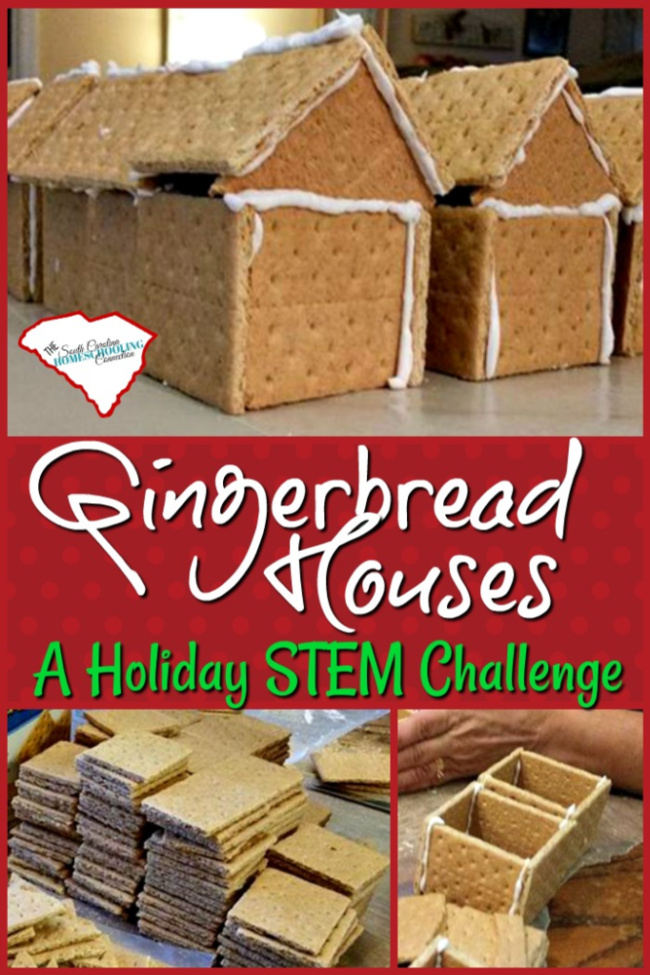 Gather your supplies and issue a few basic instructions. Try the challenge yourself along with students. Each year we do this project, we improve on the previous designs. It's our family tradition.
Click here for basic step-by-step instructions that got us started: Basic Graham Cracker House
Holiday STEM Challenge
Use your imagination and creativity to construct a single story edible house. The house can be a simple 4-sided square or rectangle. Start with something simple and see what you can add on, like a garage or a porch or chimney. Be sure to include a roof.
The structure should be secured to the plate and able to stand on its own. Royal icing will help because it dries quickly–like an edible version of hot glue. Compare final results. Allow several hours drying time before adding candy decorations.
Helpful Hints:
Cleanliness matters: Start by having everyone wash their hands. If they should nibble on their mistakes or plan to eat the house later, they can. Protect the work area with waxed paper as a placemat (which also makes it easier to clean up the icing mess).

Icing: Each person will need about 1/2 cup of royal icing loaded into a disposable decorating bag. Cut a small hole in the decorating bag to pipe out icing. Cut more if you need a bigger opening. No tip are needed, though. Twist the top of the bag (or rubberband it closed) so the icing doesn't spew out of the top. Even if you use rubberbanded top, explain that the bag should still squeezed from the top, so the icing pushes down. You can get the meringue powder (which includes directions to add your own powdered sugar and water) or the royal icing mix.
Basic shapes: Some graham crackers are packaged in squares. Others are in rectangles (double wide squares). You can cut squares from the rectangles or triangles from the squares. Try a gentle sawing motion with a serrated knife. Don't press too hard or you'll crush the cracker. Once you have sawed a line, you can snap it apart on that score.
Number of crackers needed: A basic house takes seven cracker squares. Four walls, two roof pieces, and two triangles. But, it depends on the shape your student wants to try and how many crackers get broken beyond repair. It's a guess, but at least 10-15 cracker squares per person. (Open the box to count them to be sure you have enough).
Repair broken crackers: You can repair broken crackers with icing. Or combine whole pieces. Lay them flat to dry a bit before constructing with them. Especially for the rooftop pieces. Cracks will be covered over later with candy decorations. Other gaps in construction can also be filled with icing…or covered over later with candy decorations.
Alignment line: The square crackers are not quite truly squares. Notice there is a line in the square. I recommend aligning that horizontally. For triangle shapes, stack them up to align the longer sides (rotate or flip them to match).
Drying time: Allow time for the house to dry before adding candy decorations. At least an hour. There is probably enough royal icing left over to use for the decorations. But, if you wait longer that 2 days, the icing separates. So you need to rebeat it to make is fluffy again.
This is a great project to do with your own kids. Or invite a few of their friends too. I've even adapted this project for a bigger group, like a co-op class or support group party.
So, the question now is: Are you up for the holiday STEM challenge? Let's engineer some fun!
Try a Group Challenge with your co-op or support group: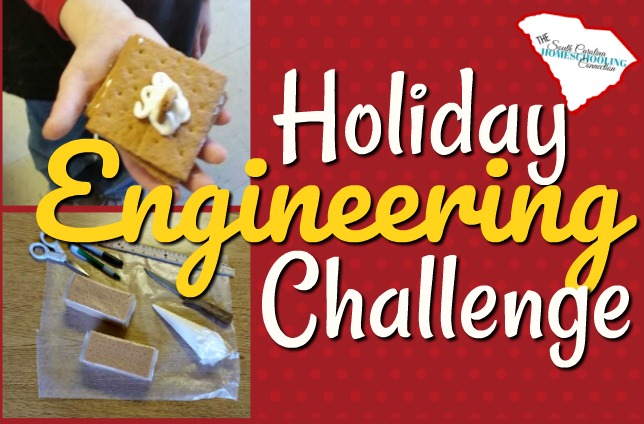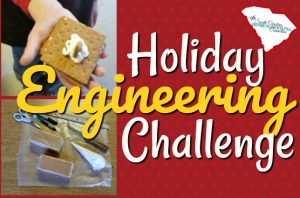 No-Bake Gingerbread Houses for Kids

A Year of Gingerbread Houses: Making & Decorating Gingerbread Houses for All Seasons

Honey Maid Honey Graham Crackers, Holiday Christmas Cookies, Family Size, 6 – 25.6 oz Boxes

Amazon Brand – Happy Belly Honey Graham Crackers, 28.8 Ounce

Judee's Meringue Powder Mix (24 Oz): Make Cookies, Pies, and Royal Icing. Complete Mix: Just Add Water. USA Made in a Dedicated Gluten & Nut Free Facility, No Preservatives, (10lb Bulk Size Also)

Wilton Meringue Powder Egg White Substitute, 8 oz.

Tasty by Wilton Royal Icing 101 Kit

Wilton Icing Bag Ties, 12-Count – Rubber Icing Bag Ties

Wilton 12-Inch Disposable Cake Decorating and Pastry Bags, 100-Count