What about graduation? Won't you miss out on graduation if you homeschool? Nope…we have graduation programs too! (Updated 3/14/2023)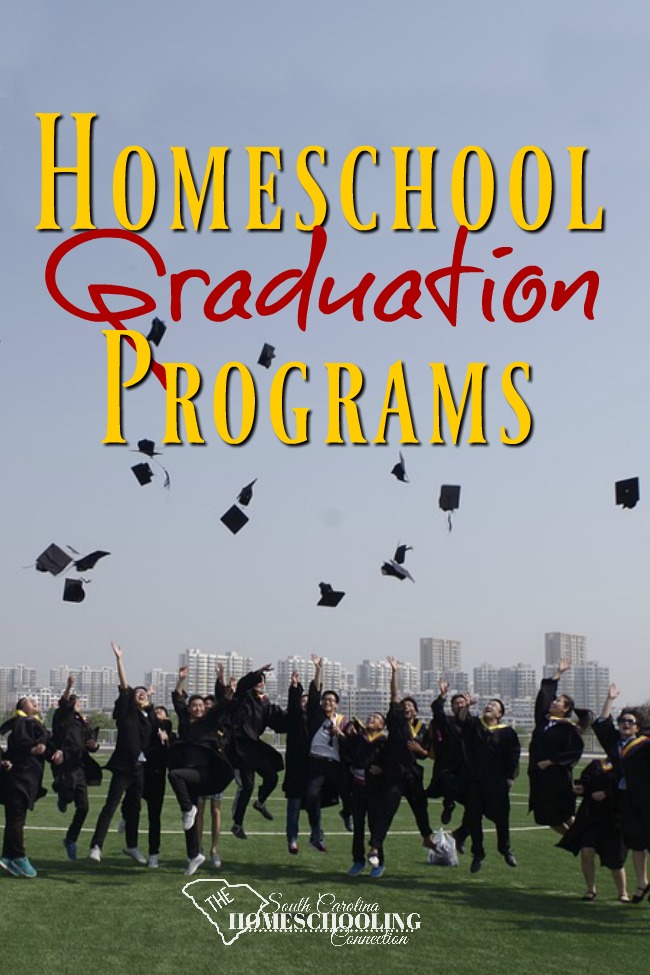 Graduation Ceremonies are important milestones to celebrate. Homeschool families and groups have Homeschool Graduation programs. Some groups are for their members only…and other groups allow any homeschoolers to come celebrate the accomplishment together.
Homeschool Graduation Programs
Here's a list of Graduation Programs around SC. Take a look so you can get your student in on one of these…or just attend to see what homeschool graduation is like.
At Home in the Lowcountry offers a formal cap and gown graduation in Goose Creek/Charleston area. Students can purchase or borrow their caps, tassels and gowns.
Registration for 2023 ceremony
CHASC offers a formal graduation program, open to all homeschoolers in the Charleston area.
Registration information for May 27, 2023
Got Options, Education Your Way offers an all area graduation, open to homeschool seniors regardless of which association or co-op you are members with. This commencement is open to all homeschool seniors.
Registration information for May 20, 2023 program in North Myrtle Beach
Legacy Builders Homeschool Associates serves families that are underrepresented in the homeschool community. Hosts a statewide homeschool graduation for Kindergarten, Middle and High school graduates.
Registration information June 14, 2023 Ceremony in Columbia, SC
LowCountry Homeschool Association hosts an annual Graduation and promotion ceremony for all homeschoolers in the Beaufort area. Georgia residents and other SC association members are asked to pay a small fee.
Registration information for May 20, 2023 ceremony in Okatie, SC
SC TOP Homeschool Association offers an inclusive, non-religious program in Columbia. It's a Celebration of Learning with milestones for Kindergarten, 1st Year homeschooling, Honor Society Induction and Senior Graduation. Cap and gown optional, open to all homeschoolers. Our program is uniquely non-traditional so please be sure your guests understand this before you register.
Contact [email protected] for more information about the May 13th program in Columbia, SC.
Vanguard Homeschool Academy has a formal cap and gown graduation program, each year the first weekend in May. Open to all Upstate area homeschoolers.
Registration information for May 6, 2023 program.
Some groups also organize their own private graduation gatherings. Some people do family only graduation party.  Other groups that offer graduation, but limited to registered members:
If you know of any other homeschool graduation programs going on, let me know at [email protected].
Read more where find Homeschool Proms and Dances: