What about graduation? Won't you miss out on graduation if you homeschool? Nope…we have graduation programs too! (Updated 1/31/2020)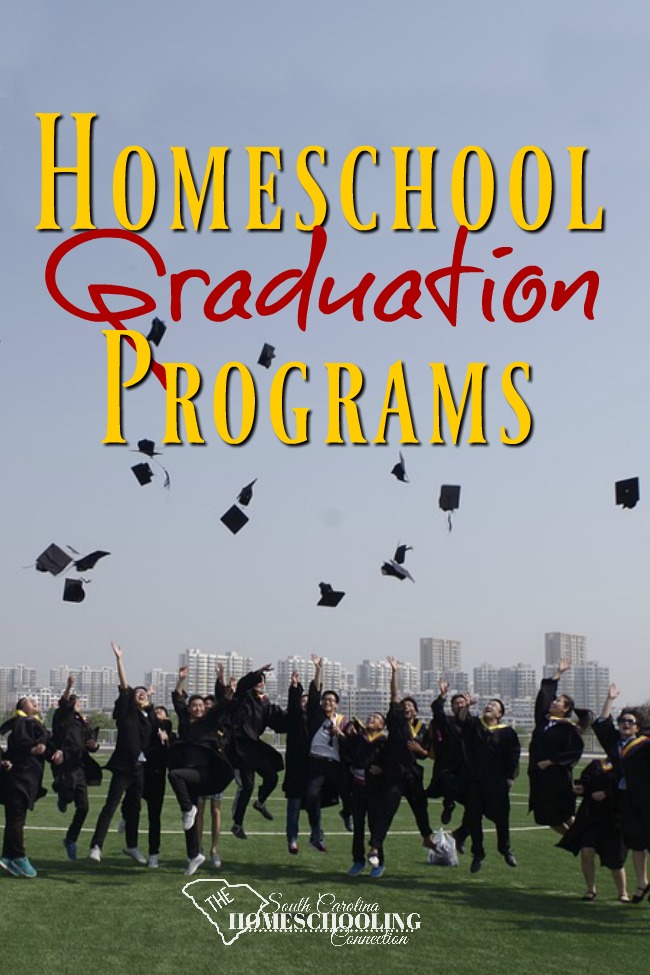 Graduation Ceremonies are important milestones to celebrate. Homeschool families and groups have Homeschool Graduation programs. Some groups are for their members only…and other groups allow any homeschoolers to come celebrate the accomplishment together.
Homeschool Graduation Programs
Here's a list of Graduation Programs around SC. Take a look so you can get your student in on one of these…or just attend to see what homeschool graduation is like.
At Home in the Lowcountry offers a formal cap and gown graduation in Goose Creek/Charleston area. Students can purchase or borrow their caps, tassels and gowns.
CSRA Home Education Association provides Christian resources to the homeschool community
of the Central Savannah River Area. Offers full cap and gown commencement ceremony for graduating seniors as a service of praise to God for what He has done in our children's lives. Must be a member before September 30th of the school year in order to participate in the spring graduation.
Eastside Graduation in Spartanburg invites senior from the Upstate Area to participate. Regardless of educational philosophy or accountability organization.
LowCountry Homeschool Association hosts an annual Graduation and promotion ceremony for all homeschoolers in the Beaufort area. Georgia residents and other SC association members are asked to pay a small fee.
SC TOP Homeschool Association offers an inclusive, non-religious program in Columbia. It's a Celebration of Learning with milestones for Kindergarten, 1st Year homeschooling, Honor Society Induction and Senior Graduation. Cap and gown optional, open to all homeschoolers.
Vangard Homeschool Academy has a formal cap and gown graduation program, each year the first weekend in May. Open to all Upstate area homeschoolers. (Registration by April 1 for this year's program).
Some groups also organize their own private graduation gatherings. Some people do family only graduation party.  Other groups that offer graduation, but limited to registered members:
If you know of any other homeschool graduation programs going on, let me know at [email protected].
Read more where find Homeschool Proms and Dances: