Let's take a look at some Homeschool Standardized Testing resources. Testing can be a great way check your homeschool progress. You can evaluate what's working and what's not working. Some programs also need a test score for eligibility, like Honor Society.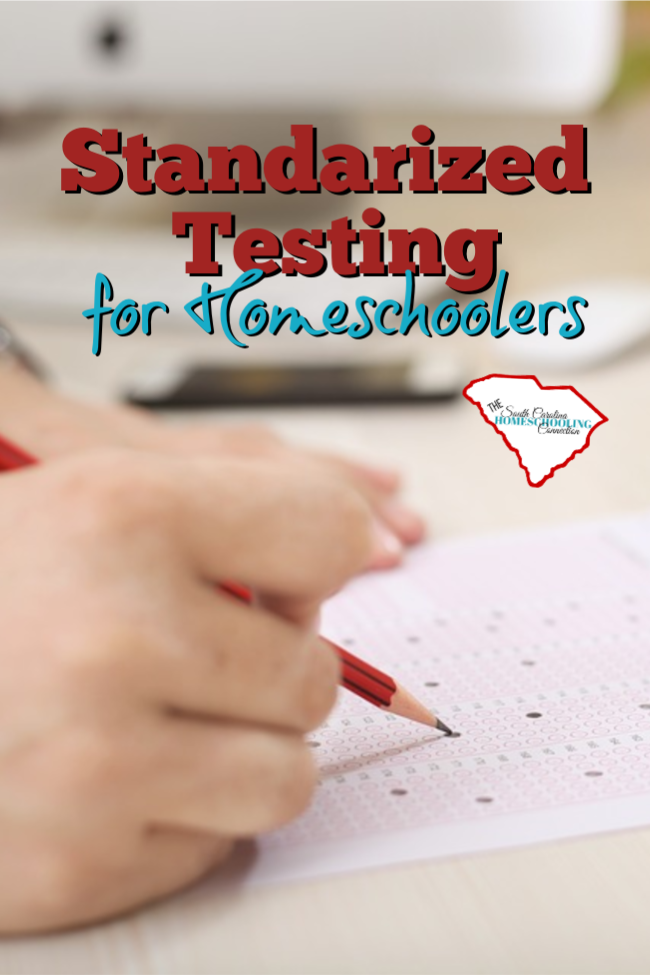 Option 2 and Option 3 homeschoolers in SC are not required to do standardized testing. Option 1 homeschoolers participate with the local school for annual testing. But, there are times when you may want to conduct some standardized testing on your own. In SC, the parent can choose which test and when to test.
Some tests evaluate the student's aptitude or ability level; other tests evaluate achievement. Some are timed, others are untimed. You have lots of options available.
Maybe you need the results for your own reasons. Or maybe you need it for verification for someone else (like a school or court), so they can see your student is on track. Honor societies and other programs may need test scores for eligibility.  Check out these resources for standardized testing available for homeschoolers.
Homeschool Standardized Testing

Some of these test materials are printed paper tests. You can order the tests to be sent to you. Then, you can administer the test yourself or have someone you know to conduct the test. You might want to organize a group test by ordering a batch of tests together.
Some of these testing services are administered by an online proctor instead. So, you have even more choices available for individual testing. These testing resources can be ordered most any time of the year.
Academic Excellence offers timed and un-timed tests online. Group discounts available for printed tests and test prep materials. Also has ID cards and diplomas available.
Achievement Testing: California Achievement Test (CAT), timed/untimed online (Save $5 on first time CAT orders over $10, click here)
BJU Press Testing Services offers a variety of online and print test options. Test adminstration approval required. Results available within 2 weeks.
Achievement Testing: Stanford 10 (SAT), Iowa E
Aptitude Testing: Cognitive Abilities Test (CogAT 7) and Otis-Lennon School Ability Test (OLSAT) is also available combined with SAT 10
Brewer Testing Services offers a wide selection of paper and online tests that may be administered in your home by the homeschool parent or by another qualified person. Ships materials promptly (usually within one day) and returns most score reports within four days.
Achievement Testing: Iowa, Basic Achievement Skills Inventory (BASI), Stanford 10 Online, TerraNova
Homeschool Boss offers MAP testing. Measure of Academic Progress (MAP) is an untimed, computerized adaptive test which helps educators make informed decisions to promote a child's academic growth. Sometimes also called "Growth" tests. These cross-grade K-12 tests that are taken online, at home, at a time most convenient for you. One-time assessments or periodically during the year.
Homeschool Testing Services is a service of Classical Conversations. Offers Stanford-10 onsite locations and also online (proctored over the phone), and Comprehensive Test Program (CTP). Check website for test locations, dates and registration fees.
Achievement Testing: Stanford-10 and CTP
Seton Testing Services provides testing packets for individuals to administer on their own or groups may order test packets together. Easy application to become a test administrator with a B.S. or B.A. degree or some tests will not have a degree requirement.
Achievement Testing: Iowa, California Achievement Test (CAT), TerraNova 2, and Stanford 10 Online.
Aptitude Testing: Cognitive Abilities Test (CogAT)
Career Aptitude: Interest Explorer
ABeka Testing provides testing packets for homeschool use. Test administrators have B.S. or B.A degree, have watched the training video online and agree to sound use of test materials.
Achievement Testing: Stanford 10/Stanford 10 online and Iowa
Aptitude Testing: Cognitive Abilities Test (CogAT) and Otis-Lennon School Ability Test (OLSAT).
Well Planned Gal offers grade level readiness assessments that were developed to allow homeschool parents to identify exactly where their child needs help and where they excel. Each placement includes guidelines and instructions to evaluate student proficiency while assessing the exact point of a student's understanding of specific processes, procedures, and information.
FREE Test Prep and Practice
Just for your purposes, you may want to see how your student would do on a standardized test. The results may be sufficient for your own personal evaluations. These are some free tests you might also use as test prep or practice.
SC Discus has Learning Express with lots of test prep and practice for all ages and subjects. Discus is my favorite resource!
Assessment Help has interactive online tests by grade level and subject area. Also, End of Course exams for High School subjects.
EDinformatics has sample test questions from various state mandated tests, plus online graded simulations by grade level and subject area.
Tests.com offers free practice tests in various subjects, IQ test, and various standardized tests.
Moby Max offers diagnostic tests to quickly assess student proficiency on each standard in the common core, letting you know exactly where gaps in student knowledge exist.
Read more about online resources at SC Discus: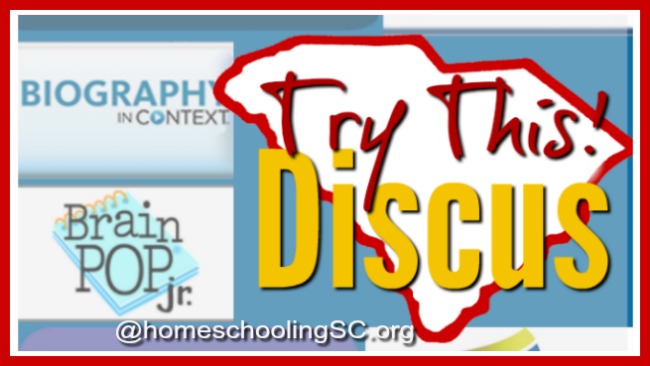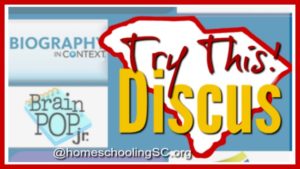 More about Standardized Testing:
California Standards Tests Grade 5 Science Success Strategies Study Guide: CST Test Review for the California Standards Tests
Beyond Testing: Seven Assessments of Students and Schools More Effective Than Standardized Tests
The Test: Why Our Schools are Obsessed with Standardized Testing–But You Don't Have to Be
Standardized Testing Primer (Peter Lang Primer)
Defending Standardized Testing
Essentials of Assessing, Preventing, and Overcoming Reading Difficulties (Essentials of Psychological Assessment)