See what's happening at College Preview Days. Choosing the college that's right for you is an important decision. The sooner you can figure out what college you might want to go to and what course of study you might want to pursue–then you can tailor your high school courses toward that goal. So, consider what doors of opportunity might be available by visiting several colleges.
This post may contain affiliate links. Any purchases thru my links will pay me a small commission.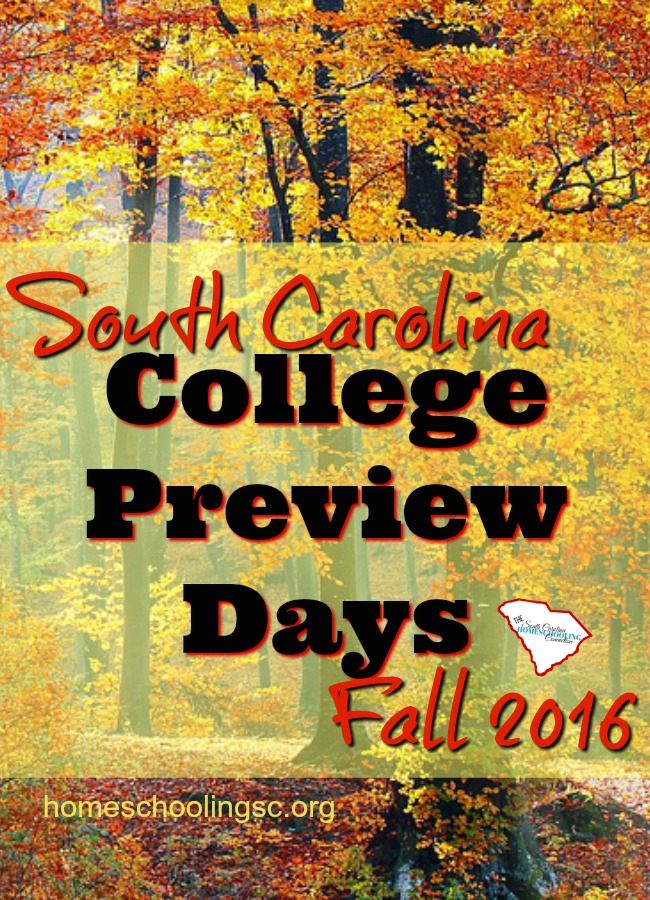 You can do virtual visits or schedule a visit any day. But, I love the College Preview Days, when the college does some extra special programs and events for prospective students. Here's a list of every college campus I could find in South Carolina for Fall 2016:
I love the College Preview Days.
Coming soon: Spring Preview Days 2017.
Click Here to see Important High School Info