Insights on Education was a 3rd Option Accountability group in South Carolina.  Note: The information provided here is for reference only. The association information is limited since their website is no longer active.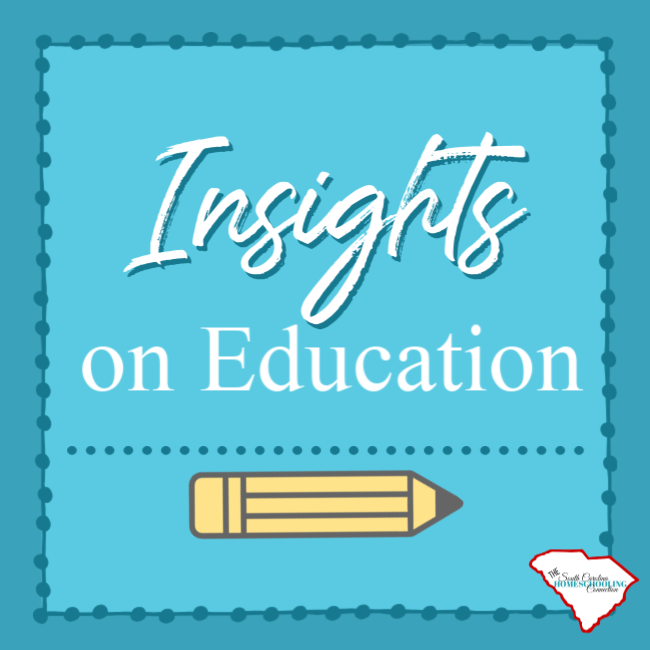 Archived information about Insights on Education is available here: Wayback Machine Archive
Service Area: Statewide
Director: Jill Boone
Membership: This association is now closed and not accepting any members. Last year of operation was 2014-2015.
Contact information: No current phone or mailing address is currently available.
Records requests: Homeschool Law says the parent is responsible for record keeping. If you can find that information, you can use that.
**If you need assistance in formatting or sending an "official" copy somewhere, SC Connection has transcript assistance available here.

Read more about the Forever Documents you need to keep: