In a previous post, we looked at gift subscription boxes FOR homeschoolers. Today, Let's take a look at some of the amazing gift ideas: Homeschool Edition. Gifts you can make FROM your child's school work and art work. These are gifts that will be treasured for years to come.
These are gifts that you can make as part of your school work and turn into a gift. We love personalized "homemade" gifts in our family. Our kids have always been so excited and proud to give these kinds of gifts from their own creative hearts. It's always been so well received to the grandmas and aunts who are proud to show off such heart-felt gifts.
Let's explore some new ideas and new possiblities for personalized gifts you can make. Your child's own handwriting or your child's own artwork can be turned into something functional and fashionable. Now the dilemma is having to decide what will you give away and what will you keep for yourself!
10 Gift Ideas: Homeschool Edition
#1.  Your child's artwork jewelry charms: This is the perfect gift from the child who doesn't write very well or just expresses himself better in a drawing. You can get it made in silver or gold.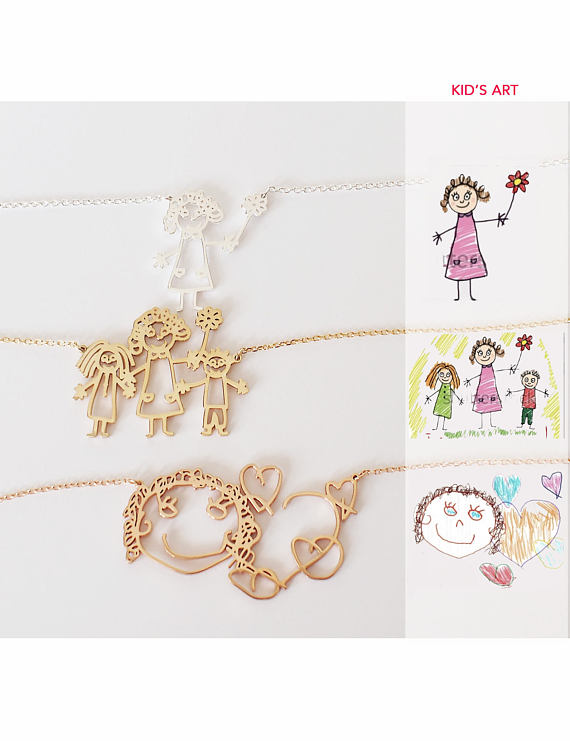 #2.  Your child's handwriting jewelry charms: This is great for kids who like to write. Also a great idea from one of your copywork selections. Even a beginner handwriting could become a commemorative piece. But, the personal handwriting is a unique expression at any age.
#3. Design your own T-shirts: What's your child's current interest. Whales, butterflies, trains. Whatever it is–take their drawing about and design a T-shirt to go along with it. It's a fun way to "show and tell" about their learning.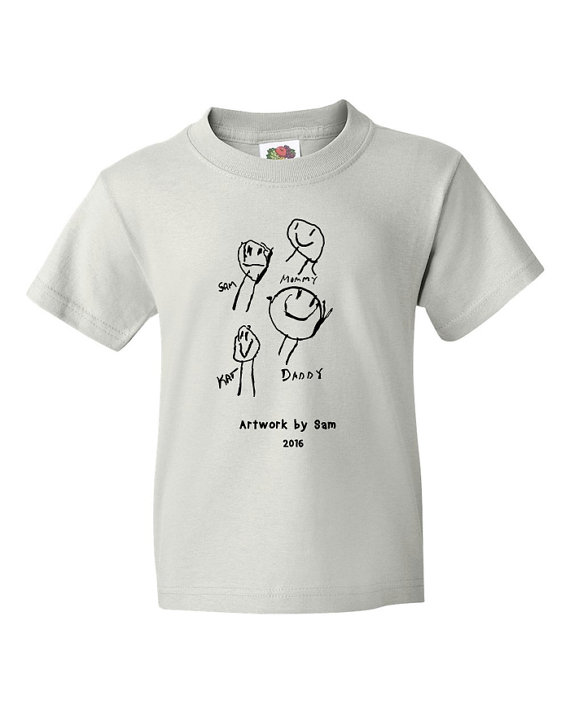 #4.  Personalized Tote Bag: We love tote bags for groceries and library books and a pile stuff that had to come along. Create your own homeschool logo with your homeschool name. Make something to help show off your home school. Additions items available: puzzles, posters, mugs and pillows.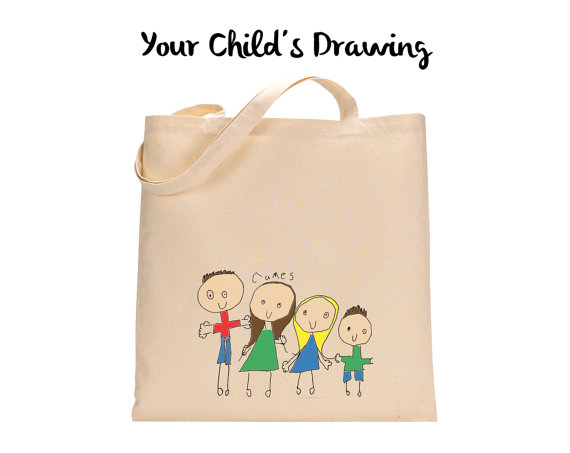 #5.  Personalized Flour Sack Towel: Draw a holiday greeting or birthday wish. Celebrate any milestone or event with a creative message. We did these for grandma several years ago. She pulls out our special handtowels whenever we come for a visit.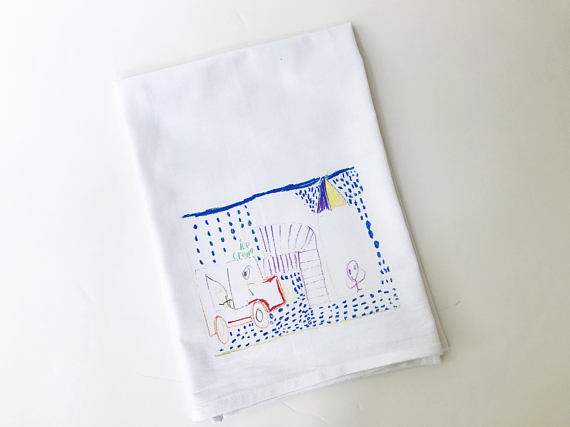 #6.  Child's Artwork Keychain: Who do you know that has trouble keeping up with their keys? This is a fun way that your child's work can get more exposure. Question: "What do you keys look like?" Answer: "Oh, the keychain is a personalized drawing from my favorite homeschooler."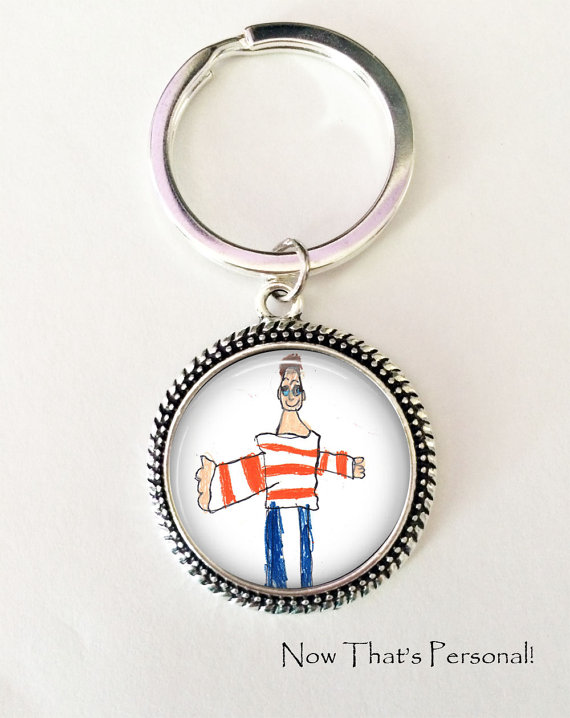 #7.  Framed Artwork: Take your child's artistic creativity to another level with this idea. Such a clever presentation for your child's design. It's bound to be a treasured masterpiece for years to come.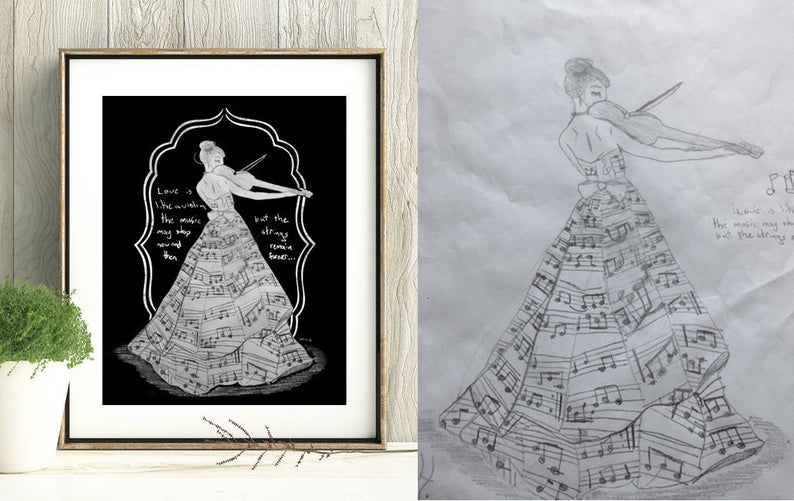 #8.  Child's Artwork Ornament: Ornaments make a great gift tradition. I love this idea to commemorate each year with a new personalized ornament from the child's own creativity.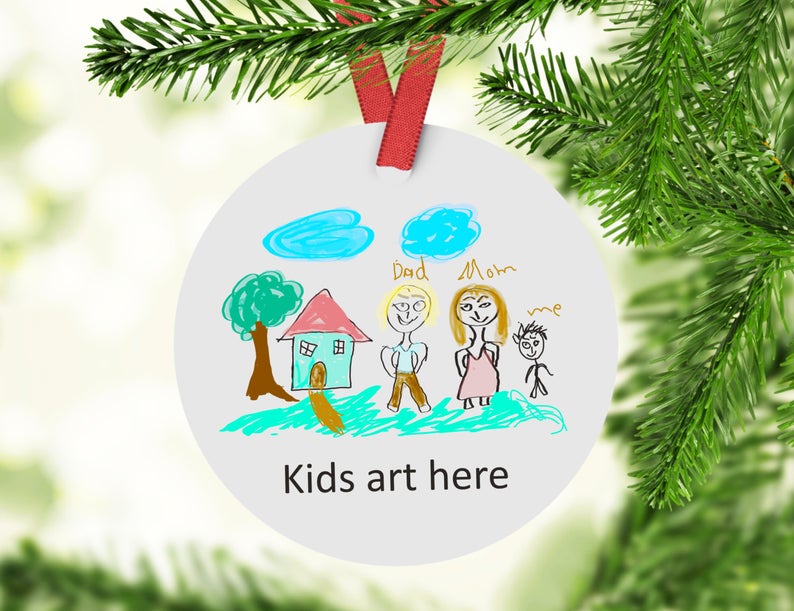 #9.  Make your own plate: You can eat off these plates if you want to.  We have ours displayed on the wall. I even have one that my husband did when he was a child. It's a generational tradition in our family!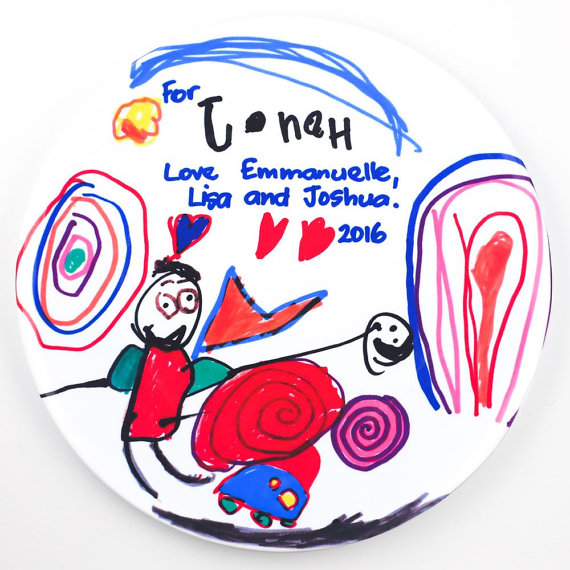 #10.  Personalized Doll are lovingly hand created  based on your childrens drawings. Turn your child's artwork into a 3-D keepsake treasure.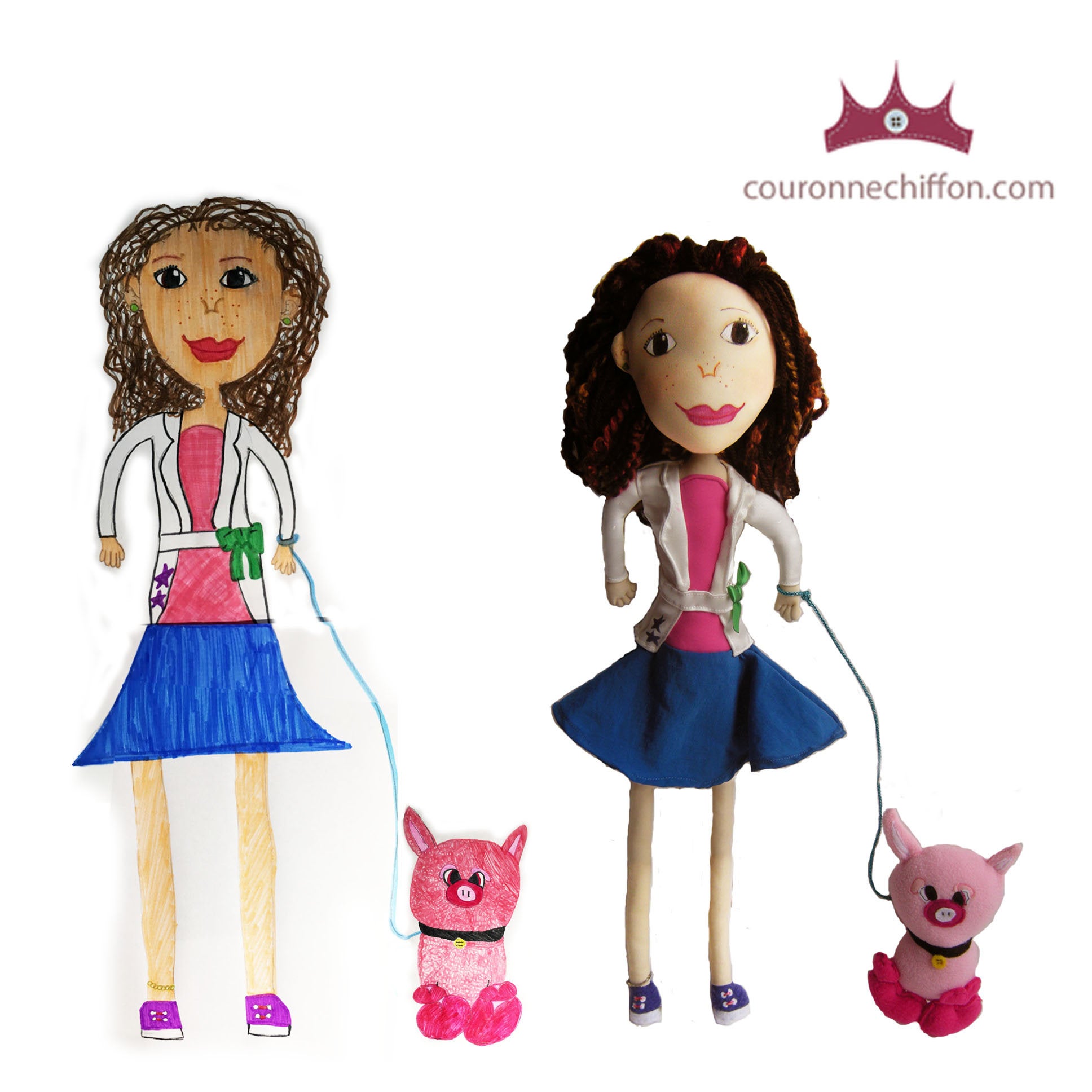 There you have it, the very best gift ideas: homeschool edition. You can actually use work from your school projects to make some treasured gifts. Uniquely crafted from the heart.
Have you ever given gifts FROM your homeschool?
Tell me in the comments
Click here to try this holiday tradition–sure to give the gift of laughter!