Today, I'm sharing the Quintessential Holiday Party Game. It'll test your memory and your reflexes. It's a real hit for all ages!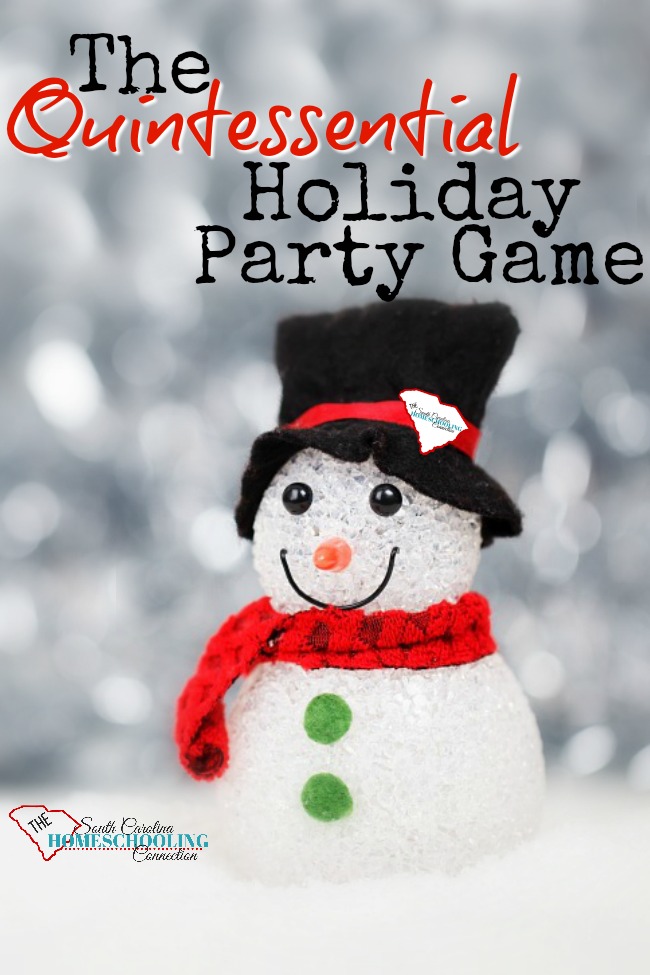 This party game is holiday tradition at my house. We've played with:
cousins
siblings
aunts/uncles
grandparents
children
adults
friends
co-workers
people we've never met before
people we haven't seen in years
people we just saw yesterday
people we fought with in the car on the way to the party
people who hate party games
people who love party games
Everyone will laugh…and that's the real goal!
It's Holiday Hot Potato
Christmas Bop
Name Game
The name of the game doesn't matter, so invent your own name for it too.
Call it the Quintessenial Holiday Party Game
I taught the game to this group at co-op. They gave up playground time to do this! None of the participants had played this game before. They learned the rules just a few minutes before the video. This is how it works:
 They played better than my video skills! I realize now that I should have turned the camera sideways.

The players choose a holiday or seasonal word as their name during the game. In the sample video, the players chose:
Anna (from Frozen)
Mrs. Claus
Roasted Pig (prehaps this is from some study of medieval Christmas traditions? I don't know!)
Grinch
Saint Nick
Elf
Snowflake
Icicle
Snowball
Olaf
and several others whose names that did not get called during the video.
The players can choose any characters from holiday movies/books or symbols any holiday tradition that they wish. Christmas, Winter, Hanukkah, Kwanzaa, Chinese New Year, St. Lucia, Medieval traditions, or Festivus.
The game names sometimes stick for a while…especially when you might *not* know the person's real name. So for the rest of the party–and sometimes longer–that's the name that sticks in your head. I heard this co-op group calling each other by their game names in the next class afterward, too.
I'll see people later…or refer to them in a conversation…the first thing I remember is the name they had in the game. Sometimes it's all I can remember. It's part of the fun–making memories like that.
For the full instructions on HOW TO PLAY, Click here to Life of a Homeschool Mom for my guest post over there.
This game is the "Q" of the series ABC's of Homeschooling thru the Holidays 2016.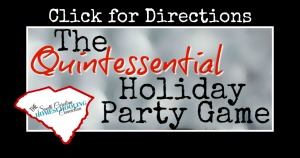 After you play the game, come back and let me know how you like it!
Let me know in the comments.
Read another favorite tradition: Building Graham Cracker Houses: