As you plan ahead for what college you might attend after graduation, you'll also need to consider how to pay for it. Your transcript and GPA will help qualify for various college scholarships worth considering.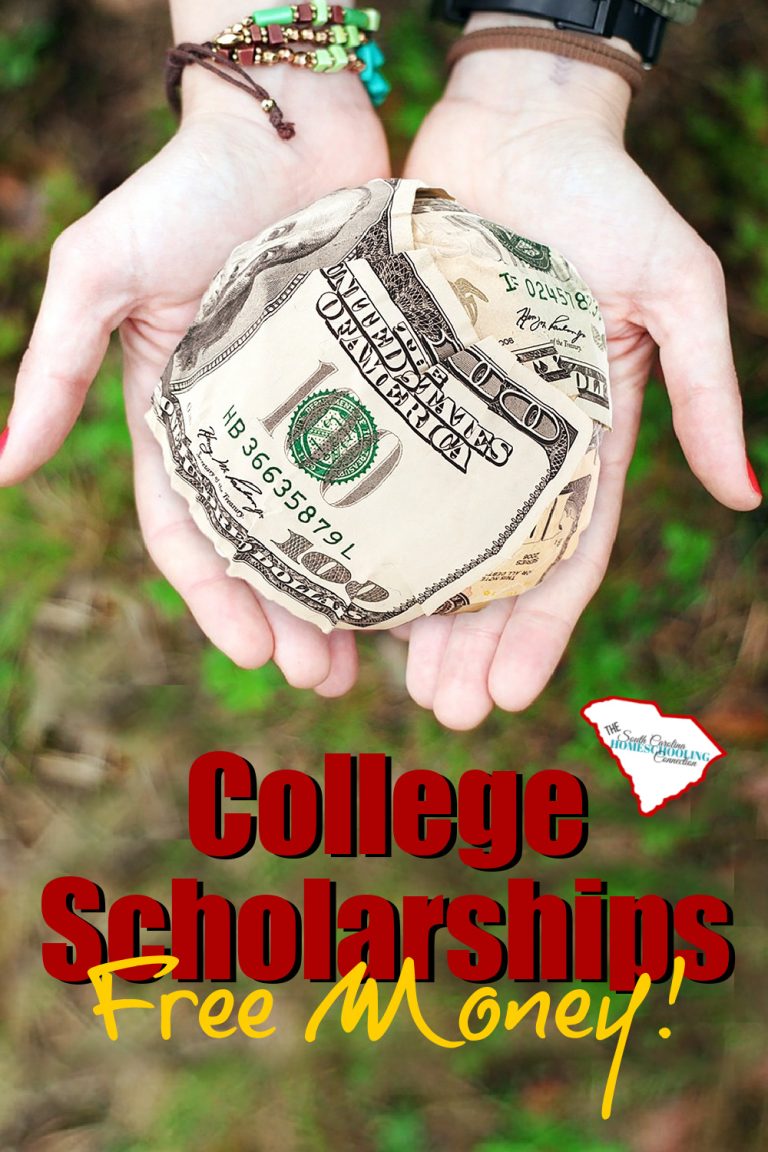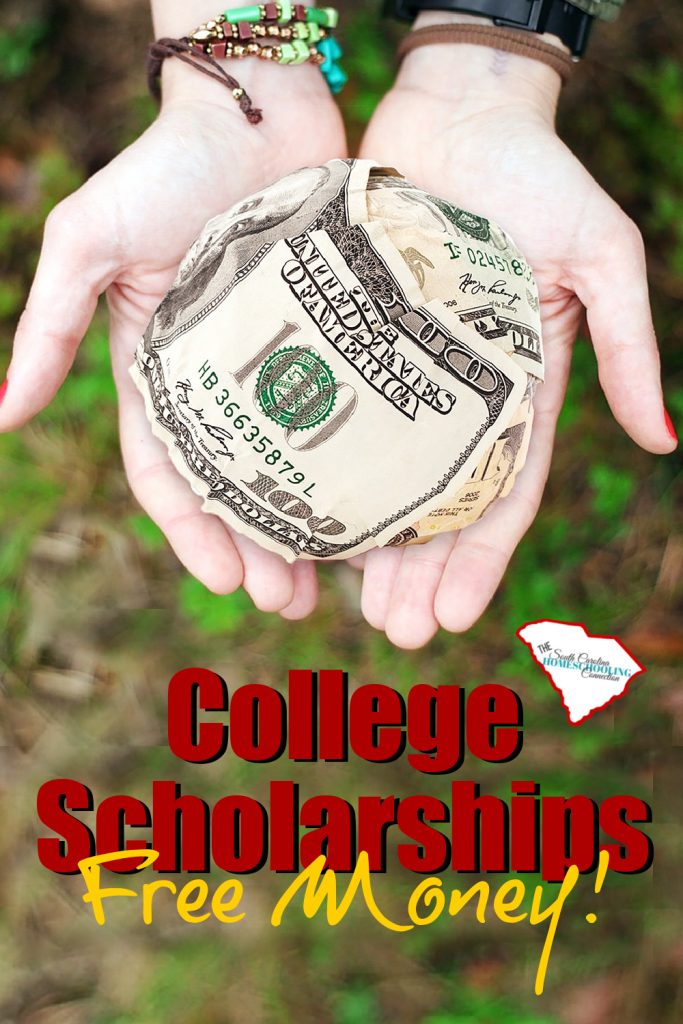 Grants and Scholarships are money that you don't have to pay back. You want to find as many of these opportunities as possible before you apply for loans, which you do have to pay back. So start with your Free Application for Federal Student Aid (FAFSA) to see if you're eligible for Pell Grant money. That is also how to the financial aid office can determine your eligibility for certain scholarships. Applications open in October each year. 
SC State Scholarships
Take a look at these state college scholarships available in South Carolina. These funds are available from the general assembly disbursed by the SC Commission on Higher Education. 
LIFE Scholarship, No application
Merit-based scholarship program administered by the financial aid office at each eligible public and independent college and university in South Carolina. The LIFE Scholarship may be used towards the cost of attendance for up to eight terms based on the student's initial college>  enrollment date. Awards up to $5,000 per academic year, with STEM enhancement up to $7,500.
HOPE Scholarship, No application
Merit-based scholarship created for students attending a four-year institution who do not qualify for the LIFE or Palmetto Fellows Scholarship. The scholarship is awarded during the freshman year of attendance only, but earns eligibility to get LIFE for the student's Sophomore year.
Palmetto Fellows, High School Counselor driven application with Early/Late deadlines
Merit-based program recognizing the most academically talented high school seniors and encouraging these students to attend college in the state. Palmetto Fellows may receive up to $6,700 their freshman year and up to $7,500 for their sophomore, junior and senior years. STEM enhancements up to $10,000. Half of the scholarship is awarded in the fall term and half in the spring term.
SC Tuition Grants, Application is FAFSA form
Need-based grant assistance to eligible South Carolina students obtaining an initial undergraduate degree who are attending, on a full time basis, eligible independent non-profit in-state colleges.
Lottery Tuition Assistance, Application is FAFSA form
The SC Lottery Tuition Assistance Program provides a supplemental resource to South Carolina residents at two-year public or independent institutions. The institution at which the student is enrolled will notify each student of the exact award amount. 
Quick, Easy Scholarships
Here's a couple quick and easy college scholarship opportunities awarded by chance drawings. 
No Effort $1K College Giveaway, monthly drawings
$1K College Giveaway entries are chosen randomly each month, and all winners will be featured by SC Student Loan. Eligibility requirements haven't changed—high school juniors and seniors, current college students, and parents are all welcome to enter, and to apply each month for another chance to win.
Big Future Scholarships, Juniors register with College Board
Earn $500 up to $40,000 just by planning for college. College board walks you thru the steps to plan for college with incremental deadlines for eligibility to win scholarship money along the way. No essay, minimum GPA, test score, or citizenship requirements. It's easy to enter scholarship drawings each month. Simply complete one of the steps before the deadline, and you'll be automatically entered.

Athletic Scholarships
Here's a few college scholarship opportunities for athletes. 
Heisman High School Scholarship, Application opens mid-August thru mid-October
$1000 for one male and one female athlete in each state.
Eligibility begins with maintaining a weighted GPA of 3.0 (B average) or better. Applicants also need to be proven leaders and role models within their school and community.
NCAA Athletic Scholarships, Get recruited and find scholarships
If you want to play NCAA college sports and receive a scholarship at the DI or DII level, you will need to register and be cleared by the NCAA. The Eligibility Center is the organization within the NCAA that determines the academic eligibility and amateur status for all NCAA DI and DII athletes.
Specialty Scholarships
Here's a few more college scholarships depending on your specialty interests. 
SC Teaching Fellows Program, Applications open Oct 1-Dec 1
The program provides Fellowships (up to $24,000 in $6,000/year increments) for up to 200 high school seniors who have exhibited high academic achievement, a history of service to their school and community, and a desire to teach in South Carolina. Teaching Fellows agree to teach in a South Carolina public school one year for every year they have accepted the fellowship funds.
CNA Scholarship, Applications due April 2, 2023
Tell a compelling story of why you want to be a CNA. $500 award towards any accredited certification program.
Senior Care Aging Matters Scholarship, Applications due May 15, 2023
 A $1500 scholarship will be given annually to a selected college student that currently cares for an aging loved one, works within the senior community, or intends to pursue a career that will have an impact on the elder population. Any existing student (or incoming freshman), in good academic standing, at a 2 or 4 year accredited college can apply for this scholarship.
Lyceum Scholars, Applications due December 11, 2022
Open to incoming freshmen of any major, the Lyceum Scholars Program uses a great books approach to studying the moral, political, and economic foundations of a free society. All Lyceum Scholars receive a $10,000 scholarship, which is disbursed over their four years at Clemson University. Please note: Lyceum scholarship awards are contingent upon being admitted to Clemson University.
Ride of Your Life Scholarship, Application opens in February thru mid-March
The South Carolina State Fair annually awards 50 scholarships to South Carolina high school students planning to pursue their studies at any public or private college, university, or technical college in the state. The $6,000 scholarships are awarded at an annual rate of $1,500 and are based on academic and extracurricular achievement, communication skills, need, and completeness of the application.
Be sure that you get all the free money that you can!
Apply for college scholarships to help pay for your degree.
Read more about Common Transcript Mistakes: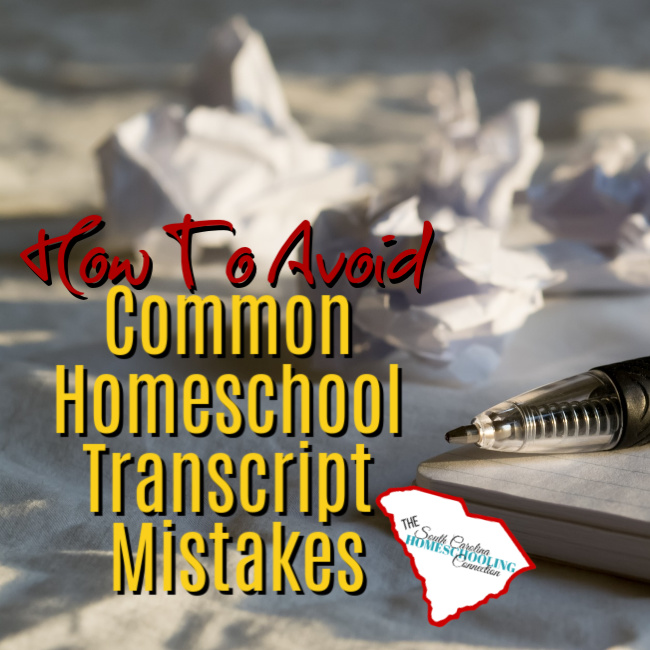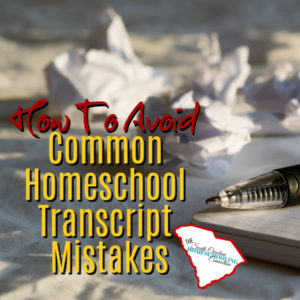 How to Write a Winning Scholarship Essay: 30 Essays That Won Over $3 Million in Scholarships

The Scholarship System: 6 Simple Steps on How to Win Scholarships and Financial Aid

The Athletic Scholarship Playbook: A Complete College Recruiting Roadmap for High School Athletes and Parents

The Scholarship Monthly Planner 2022-2023

1001 Ways to Pay for College: Strategies to Maximize Financial Aid, Scholarships and Grants