Homeward Education Association is a 3rd Option Accountability group in South Carolina. Here's a look at some of the services they offer. Note: The information provided here is for reference only. The association prices and services may have changed since this post was updated. 
Homeward Educators' Association
Service Area: Statewide
Office Location: 1116 Alice Drive, Suite D, Sumter, SC 29150
Office hours: Monday through Thursday 1 pm until 5 pm
Cost:
$30 per student
$60.00 maximum per family
High school fees: $30
Applications close for the current year in April
Member Services: Membership documents, minimal phone and email support, class ranking, graduation ceremony, lending library, bookstore.
Optional member services: HSLDA discount, SCHEA discount, consultations, testing, high school portfolios, transcripts, diplomas, permission letters and confirmation letters
Optional non-member services: Speaker presentations to groups on many topics from Special Needs to High School. Consultation appointments as an Educational Counselor with an MEd in School Counseling.
Record Keeping Due: August 1, submit a copy of grade reports for all students; High School deadline May 25
Religious Affiliation: none
Established: 1996
What members are saying:
"Homeward is reasonably priced for those who want their senior to be eligible for state scholaripsh. HEA has done what they need to do to make that available to their students."  ~Janey
"I chose Homeward because they have graduations, transcripts and now they have their own code for the SAT." ~Marsha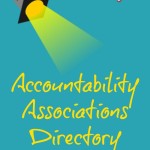 Back to the Associations Directory