Palmetto State Association of Homeschools was a 3rd Option Accountability group in South Carolina.  Note: The information provided here is for reference only. The association information is limited since their website is no longer active.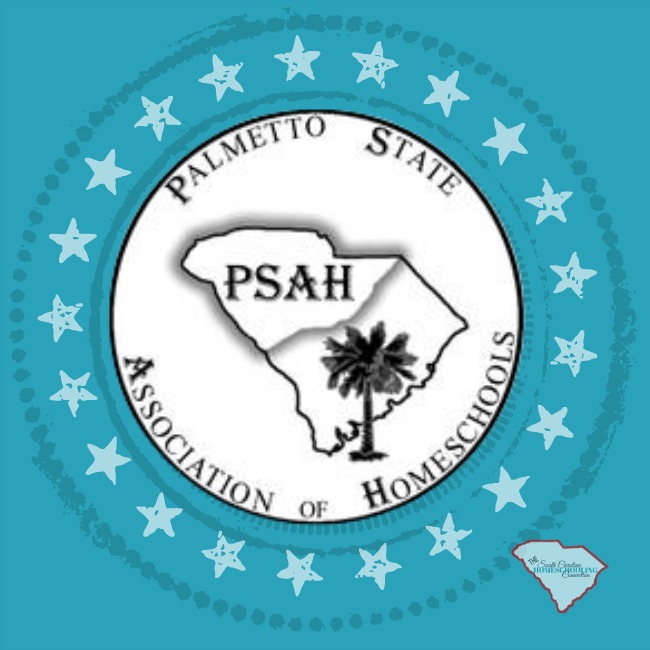 Palmetto State Homeschool Association
This association has gone inactive in 2017-2018. We have tried to reach the director and have not been able to reach her. If anyone has updated contact information for her, please contact the SC Homeschooling Connection so we can update our directory: [email protected] 
What  past members are saying:
"I paid my dues in July and have not received membership certification to homeschool. No phone calls are returned to me nor texts and even email is returned." ~Patsy H.
"I have been attempting to contact Connie Lollar with the Palmetto State Association of Homeschoolers for close to a month now in regards to getting transcripts. We have tried contacting Connie by phone several times as well as through text, email, and Facebook messaging with no luck. I certainly hope that Connie is okay though!" ~Chelsea P.
**If you need assistance in formatting or sending an "official" copy somewhere, SC Connection has transcript assistance available here. Here's a recommendation from a former PSAH member:
"The times, oh how they change, and might I add, not always as you had planned. But you see, there is always His plan.

Starting on the path of homeschooling 25+ years ago, scared to death, but knowing there had to be a better way, I go in search of people and associations that had already "beaten down the brush" we'll say.

Homeschooling wasn't well received by my friends or even family. You see to them this process would never be accepted by the "real world", and "you can't shelter/seclude them away from society",  "they'll be unable to function in public". Well…that's all I have to say about "nay sayers".

First things first, pray everyday about everything then locate a Homeschool Association to help with all the unknown, a life saver we'll say. Two, choose your curriculum. Three, live everyday as God sees fit. The long days of schedules and planning seem to never end but the years, they pass so quickly. Make sure you don't loose sight of all the molding and life lessons God has already brought you through. He brought you to and through them for a reason and they may very well be sitting behind those books.

Neither of my children ever showed any interest in furthering there education after high school. All the report cards, attendance records and Homeschool Association certificates were packed away, for what, I didn't know.

Much later, I find myself applying at the local community college and what was the first thing they asked for…my transcript. Instantly my mind went to my children. Never thinking I would ever return to school, I knew I didn't have, in my possession, a formal transcript for them. The same day I reached out to my Homeschool Association (safety-net, life line, cover my back, I think you get it) and to my surprise they have disappeared, no longer exist, the blood hounds have lost track of their scent!

But as always, God. He led me to Kim Andrysczyk at The Homeschooling Connection. I explained my dilemma and immediately, as if she had known me through it all, Kim already knew how and where to begin and helped make a very desperate situation painless. My relentless record keeping and Kim's passion to help others helped to complete one stage of my children's lives an open a door to the next stage, whatever that may be-but they're ready to be the best for God they can be and isn't that what it's all about?

I highly recommend Kim's transcript assistance services. She is a true blessing." ~Beverly K.
Service Area: Statewide
Office Location: Box 1272 Taylors, SC 29687
Cost:
Early Bird Registration by July 31
$50/family; August 1-31
$65; After Sept 1, $85
Applications available year round
Member Services: Membership documents, Class ranking Optional: Transc
Record Keeping Due: July 31, required to submit report card grades
Religious Affiliation: Christian, no statement of faith required
Director contact: Connie Lollar
Email: [email protected]
Phone: 864-381-7724 (Text capable)
Website: Palmetto State Association of Homeschools (Disconnected)
Previous members, need help with your records?
Contact [email protected] or register with another association
Back to the Associations Directory