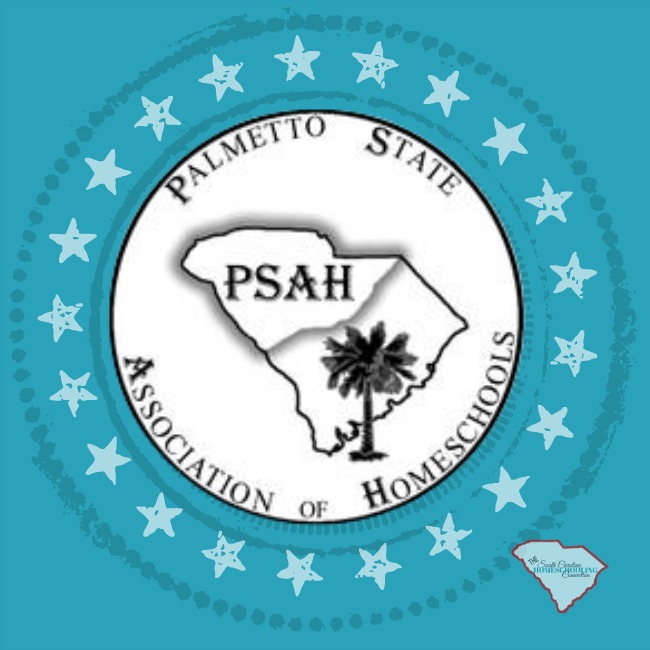 This association has gone inactive in 2017-2018. We have tried to reach the director and have not been able to reach her. If anyone has updated contact information for her, please contact the SC Homeschooling Connection so we can update our directory: homeschoolingsc@gmail.com 
What members are saying:
"I paid my dues in July and habe not received no certification to homeschool. No phone calls are returned to me or texts and even email is returned." ~Patsy H.
"I have been attempting to contact Connie Lollar with the Palmetto State Association of Homeschoolers for close to a month now in regards to getting transcripts. We have tried contacting Connie by phone several times as well as through text, email, and facebook messaging with no luck. I certainly hope that Connie is okay though!" ~Chelsea P.
Service Area: Statewide
Office Location: Box 1272 Taylors, SC 29687
Cost:
Early Bird Registration by July 31
$50/family; August 1-31
$65; After Sept 1, $85
Applications available year round
Member Services: Membership documents, Class ranking Optional: Transc
Record Keeping Due: July 31, required to submit report card grades
Religious Affiliation: Christian, no statement of faith required
Director contact: Connie Lollar
Email: psah.sc@gmail.com
Phone: 864-381-7724 (Text capable)
Website: Palmetto State Association of Homeschools (Disconnected)
Previous members, need help with your records?
Contact homeschoolingsc@gmail.com or register with another association
Back to the Associations Directory