I've talked before about some reasons why you should keep good homeschool records. The law says to do it, yes. But what's the point of record-keeping anyway?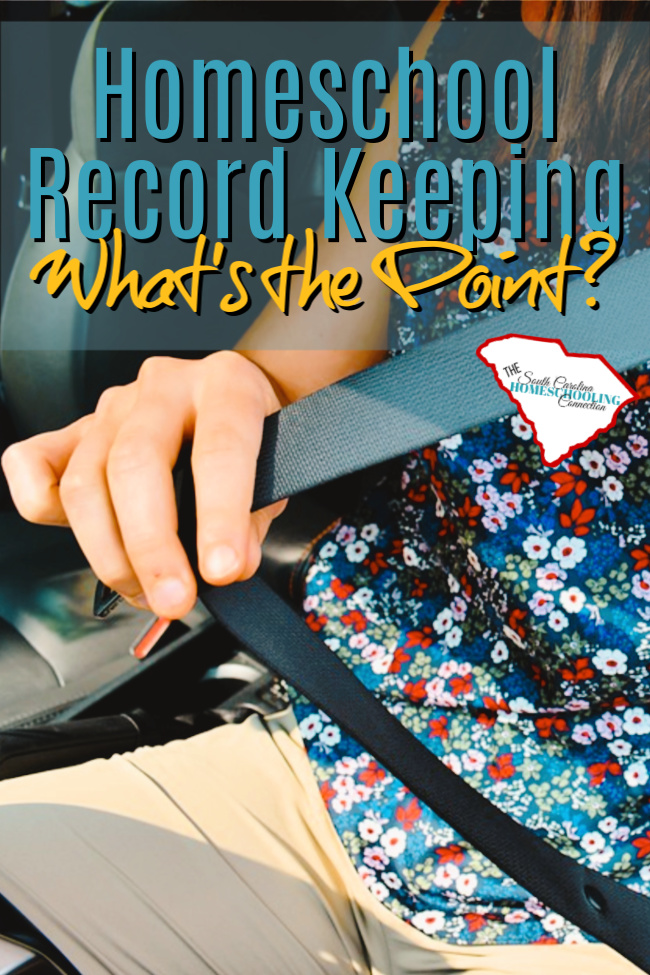 The point of record-keeping is for YOUR own benefit. You are the one who is looking at the records. Homeschooling is hard and it's natural to doubt yourself from time to time.  It's you that needs the records to know whether to keep going or when change directions. Why would you short yourself of the information that helps you see you child's progress?
Buckle Up–It's the Law
The South Carolina homeschool law outlines some details about homeschool record-keeping. I talk often about what the law says and what it means. It's important to understand what the law says.
But, I also say over and over that record-keeping is for YOU. When you understand why you're doing it, it's much easier to comply with the law.  I wish someone had told me this when I was getting started. I look at it like this:
Seat belt law: When I get in the car, I have developed a habit of buckling up.  Yeah, there's a law that says I'm supposed to, but I do it for my own reasons. I'm not looking over my shoulder wondering who is going to catch me if I don't buckle up. There's also a beeping noise in the car that reminds me to buckle up. I need that little reminder sometimes. But, it's enough encouragement to make me buckle up.
Speed limit law: On the other hand, I have a bit of a lead foot. I know the law. I see the posted reminders along the roadside. I know I could get caught. I have also been caught a few times and gotten citations. Yet I still am inclined to speed.
Same thing with homeschool record-keeping requirements. If our only motivation is because the law says it, then we will most likely cut corners and find a way to get around doing it. But if you see record-keeping is actually for you–that changes everything.
Thanks for the Reminder
The law also says you have to register your homeschool with an accountability option. It's the role of the accountability to inform you what the law requires and remind you to do it.
Let's consider what is the role and relationship you have with your accountability association (and especially the director). Do you feel like your association is an ally who is on your side? Or an official who is there to catch you messing up?
Seat belt law:  I consider the role of the accountability is that beeping noise that reminds you to do your record keeping. If you have your own reasons why you comply with the law, then you don't need to worry about who's going to catch you. The accountability is an ally reminding and encouraging you to do your best.
Speed limit law: On the other hand, you might consider the record-keeping as unnecessary busy work that you'd rather not do. You have other reasons why you're too busy or in a hurry. The accountability becomes an official who you try to appease or avoid.
I hope you can see that record-keeping is actually for YOU. The point of it is so that you can see your child's progress. Your accountability is a there to remind you and encourage you to do it.
Associations have different policies about how they hold members to the requirements of the law. Some have more detailed applications that include information about curriculum you're using. Others may have in-person records checks. They may have additional services like curriculum counseling or transcript assistance.
Choose an accountability that fits your preferences. You might prefer an association that has set up additional check points or asks more detailed questions. But, choose one that you view as an ally that is helping you do your best.
So how do you look at the homeschool law about record-keeping requirements?
Is it like the seat belt law or the speed limit law?
Read more about your Association Director: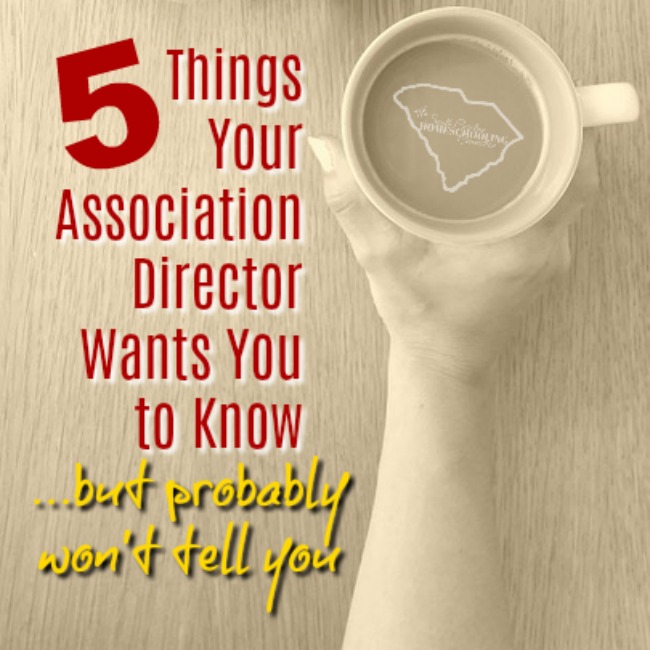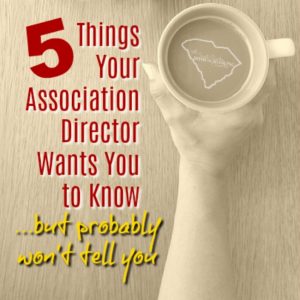 Teacher Record Book
Homeschool Planner: For One Student
Homeschool Planner | Multiple Kids | Hour Log of Assignments & Record of Daily Attendance: Homeschooling Logbook and Tracker for Up To 4 Children. … Letter Size: 8.5 x 11 inch; 21.59 x 27.94 cm
TCR3360 – Record and Grade Book
The Complete Homeschool Planner and Journal: A 180-Day Record Book for Homeschoolers and Involved Parents
Homeschool Lesson Planner 2019-2020: Record Keeper and Grade Book. Weekly Time Management for Moms. Adaptable for one or two students to multiple kids. Soft Roses Cover.