Where can you get educator discounts for homeschool teachers? In a previous post, we shared a list of homeschool days and deals. In this post, I've compiled a list of educator discount rates for you.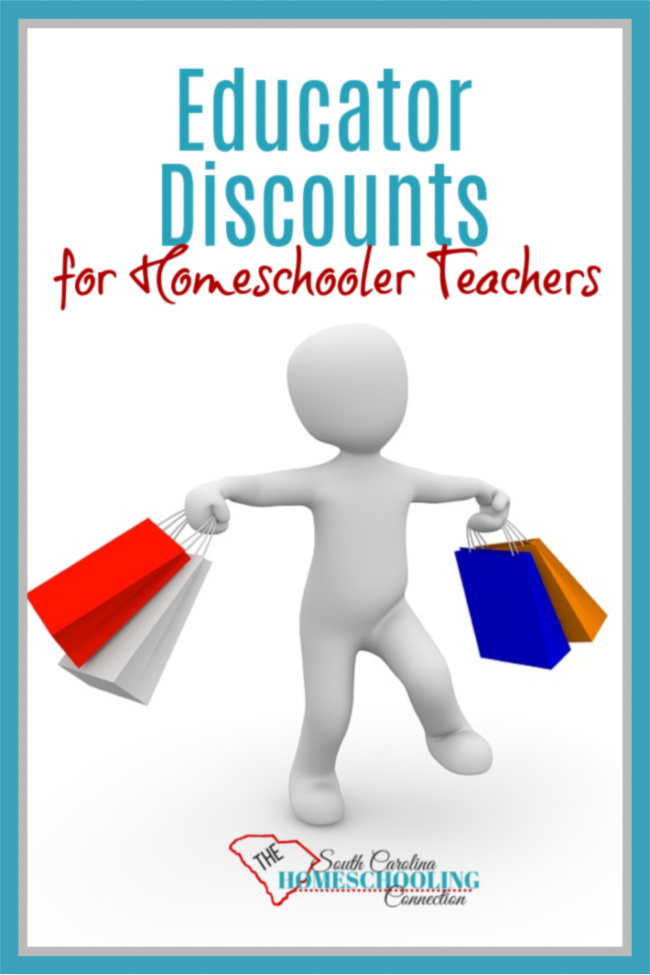 Homeschoolers love a discount! Many homeschool associations will provide a membership card so you can show your status. Here's a few places you can get a discounted rate for being an official educator now.
Home Educator Discounts
First, there's a few local places in South Carolina show their appreciation for home education with a discount rate for admissions or membership.
SC State Museum offers free general admission for homeschool groups.
**This includes homeschool students and ONE adult, who is the designated teacher. Students and teachers must be officially registered with that particular homeschool.** Plus, discounted rates for special exhibits and shows.
Columbia Museum of Art offers an educator's discount on the annual solo membership, which already allows the children under 18 in your household free museum admission. Also offers free admission during Teacher Appreciation Week and 10% discount on purchases in the CMA Shop.
Roper Mountain Science Center (Greenville) offers a discount rate on annual membership for Teacher's Family (includes homeschool teachers).
Then, there's several other businesses where you shop that offer teacher discounts, including homeschoolers. Some qualify in store and/or online purchases.
Freebies for Your Homeschool
Here are a few more of my favorite freebies for your homeschool.
Book It: Pizza Hut coupons for your Elementary Students K-6th for reading rewards. Register as a homeschool parent.
National School Choice Week offers scarves, posters and stickers to celebrate and raise awareness for various school options (including homeschool!) Parents can also sign up to get a free copy of the book the School Choice Roadmap.
Free Guide to Self-Education from FEE (Foundation for Economic Education) poses the idea that you can relieve yourself (and your child) of the onerous burdens of being the "expert" and task master of your child's education, because kids teach themselves.
Educational Comic Books from New York Fed Ed. Comic books are available to students, teachers, community organizations, and households at no charge. Download your copy or use the online form to request print copies by mail.
SC Discus offers a collection of subscription databases with an array of resources ranging from books and magazines to maps and videos. This collection of databases provides high-quality publications in an easy to navigate format for students and teachers alike. It's free for all SC residents, paid for with your tax dollars.
Do you know any other educator discounts for homeschool teachers that should be included on this list? Let me know in the comments or email [email protected].
Read about the ways we do Professional Development, too: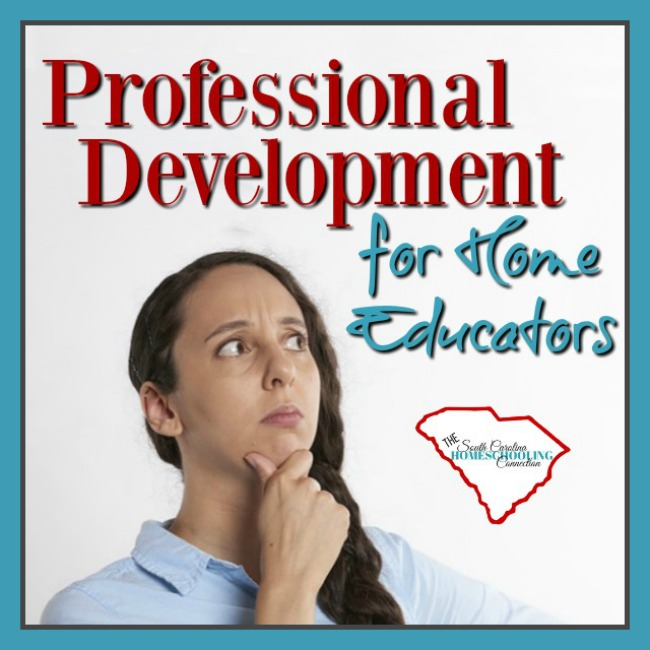 Come see more of my favorite educational products: