Homeschool bookstores and local and online resources for curriculum.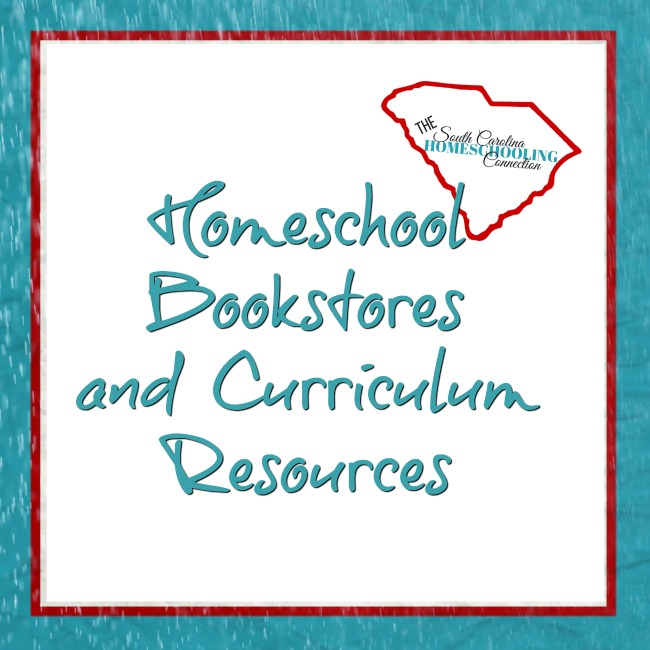 Looking for local bookstores that carry homeschool curriculum?
Looking for used homeschool books for a discounted price?
Looking to resell your homeschool books and curriculum?
Check out one of the local stores near you–or an place an order online.
Local Homeschool Bookstores
Ed's Editions, LLC, West Columbia
Ed's Editions is a family run and operated bookstore with books for everyone and perfect for browsing. The owners are homeschooling and have a wide selection of children's books and homeschool resources, too. Educator discount applies for all purchases.
Tuesday thru Saturday from 10:00am to 5:30pm
Call 803-791-8002; 866-791-8002 (tollfree) or email [email protected]
406 Meeting Street, West Columbia, SC 29169
Grace Educational Resource Center, Florence
Grace Homeschool Association offers their bookstore as a resource to all homeschoolers. Contact them for more information about their products and prices.
Office hours: Monday – Friday 9AM – 2 PM
Grace School Associations, 3336 West Palmetto Street, Florence, SC 29501
Call: (843) 667-9777 or email order requests: [email protected]
Shipping is $7.50 for order's less than $125.00.
Orders over $125 are 8% of the total order.
Check out this curriculum, direct from the author/educator from South Carolina!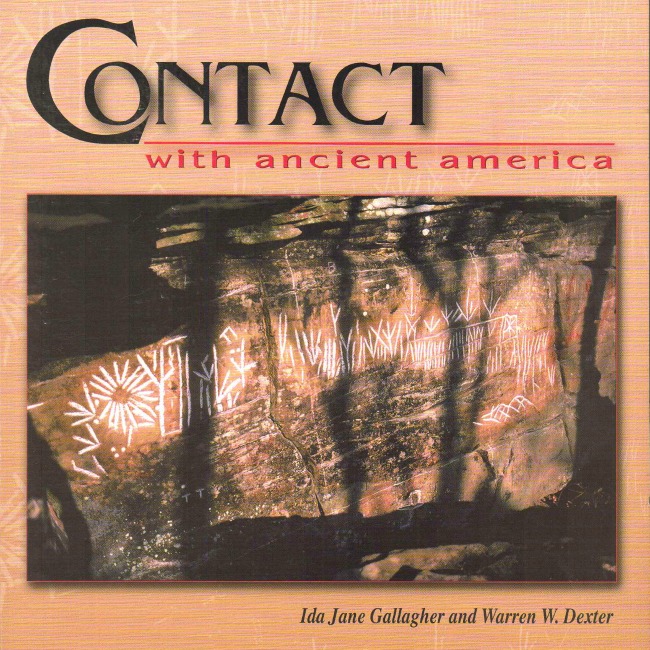 Homeschool Books For Less — Christian Curriculum Connection, Aiken
The Christian Curriculum Connection is a consignment store with a variety of homeschool materials. Search what's in stock by age category, key word from a title, author's last name, or ISBN. Store hours by appointment only.
Call (803) 643-5621 or contact form here
4081 Wagener Road, Aiken, SC 29805
The Homeschool Room, Charlotte, NC
The Homeschool Room provides teachers, parents, and families home schooling in the Charlotte, NC area a place to buy and sell educational items, books, games, toys, curricula. . The educational consignment store has more than 40,000 gently used treasures to blip your educating blahs, all at budget-friendly prices
Monday – Saturday 10:00 AM- 5:00 PM
2920 Old Monroe Road, Suite B, Matthews, NC 28104–Call (704)821-2662
110 N. Statesville Rd. Suite 1, Huntersville, NC 28078–Call (704)875-6000
Homeward Education Association Bookstore, Sumter 
Homeward Education Association (HEA) now has a bookstore in their office, open to all homeschoolers. We carry Alpha Omega, Remedia, Saxon, Steck Vaughn Core Skills, Explode the Code, Wordly Wise, Key Curriculum Press, Apologia, Easy Grammar, Daily Grams and various other products.  Call them today with your homeschooling curriculum needs.
Monday through Friday from 2-5 pm.
Call (803) 469-4927 or email order requests: [email protected]
6 Professional Court, Sumter, SC 29150

Learning Cycle: Greenville's Homeschool Store, Greenville 
Learning Cycle is a homeschool store in Greenville, SC selling curricula, books and educational materials to families dedicated to providing the best education for their children. Our goal is to provide a wide variety of materials for all learning styles and to offer guidance to parents on the appropriate resources for their children. We are a consignment store and we will strive to provide the best quality in new and used materials at reasonable prices.
1624 Woodruff Rd, Greenville, SC, 29607
Call: 864-288-5219 or email: [email protected]
Find used homeschool curriculum on Facebook, too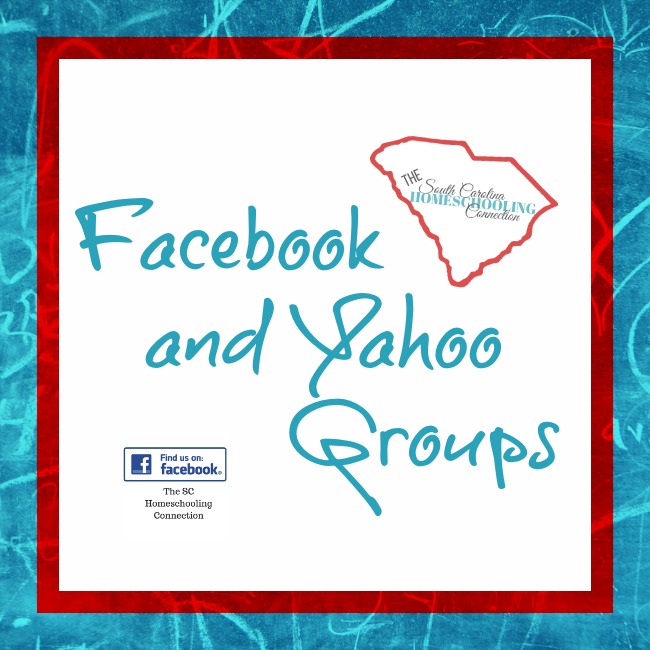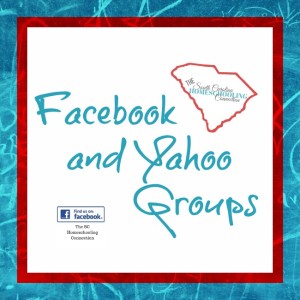 Lifelong Learning Resources and Children's Books, Lyman (near Greenville/Spartanburg)
Lifelong Learning Resources has been serving the homeschool community since 1990.  All of our employees are either homeschool parents or homeschool graduates.  All of our parent-employees have homeschooled at least 15 years. They have all used a variety of curriculum and strive to offer the best products at the best prices.
557 Hammett Store Rd, Lyman, SC 29365
Call: 864-968-0391
One Abibliophobic Mama, Upstate
A public Facebook group hosted by a homeschooling mom to re-home children's books that can help her offset the cost of homeschooling; materials, curriculums, learning experiences, and extracurricular activities.
SCAIHS Bookstore, Columbia
South Carolina Association of Independent Home Schools Home School Bookstore serves all home-school families. Whether you prefer a Traditional, Unit Study, or Classical approach to education, you'll find the Home School Bookstore probably has what you need. As an additional service, special orders for non-stocked items can be placed for you.  
Monday through Thursday from 9:30am-5pm
613 St. Andrews Road, Columbia, SC 29210
Call: 803.814.0353 or Email: [email protected]
Upstate Homeschool Consignment, Landrum, SC (near Spartanburg)
Upstate Homeschool Consignment is a new vendor who currently has a large selection of used homeschool books and materials. Contact Donna to schedule an appoint to come browse or to find a specific title.
Call (864) 510-4485
Online Curriculum Resources
CurrClick 
CurrClick offers a variety of curriculum and classes just a click away. Immediately download workbooks, lapbook and unit studies. Sort by age/grade, subject, special needs, price range or faith/non-faith based worldview. 

Educents
When it comes to choosing great homeschool resources, there's so many options to choose from. Educents has organized oodles educational of products by age level/grade level, subject area, special needs/learning issues, and the best sellers. Sorting out the best of the best is easier–and more affordable.
Life of Fred and other popular products at Educents.com

Homeschooling Books.com 
The materials in our curriculum packages support a Judeo-Christian perspective and value system. Most are from Christian publishers; some are not. All of them teach the basic material taught at the specified grade level. The extent to which these values are highlighted depends on how you the parent present them. These materials are not "evangelistic" in nature; rather they are designed to teach core knowledge.
Outschool:
Online classes for any age, any subject. Choose from one-time lessons, short courses or semester length courses. A great way to supplement curriculums you already have or when you need to switch curriculum. Quick intro to a subject or really get into it. Prices vary, pay per course.
SchoolhouseTeachers.com
 Ala Carte courses or build an entire curriculum. One monthy fee for the whole family, including all course materials. Over 300 self-paced courses to choose from. The classes are not live, so you can jump in at anytime. No contracts, so you can cancel at anytime. This curriculum has a Christian worldview.