Homeschool Athletics programs are widely available. Many local businesses offer recreational level athletics at a discount rate during the day.
What about competitive High School Sports programs? We've got that, too!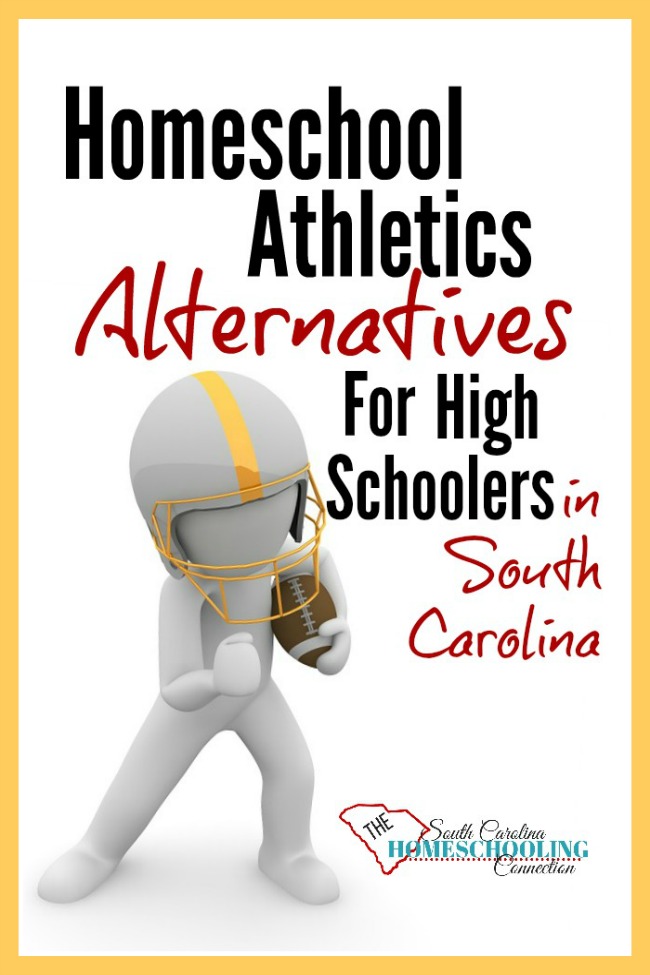 Some homeschool students may wish to try out at their local high school thru Equal Access. If that's what you're looking for, click over here: Equal Access Sports in South Carolina
Homeschool Athletics Alternatives
Many homeschool students prefer to join Independent Sports teams instead. These are also competitive sports programs and an alternative for ROTC. I've listed them in alphabetical order along with the location. The variety of programs offers options for girls and guys or JV and Varsity.
Academy Christian School, Rock Hill
Competitive sports programs open to homeschool students, too. Girls Volleyball, Boys Basketball, Scholastic 3-D Archery, Bowling, Cross Country and Track and Field.
Contact: [email protected]
Carolina Cougars, Spartanburg
Carolina Homeschool Cougars (CHC) offers a track & field team, cross country team, and a youth running program.
CHC competes against local and statewide public high schools and private schools.  Track and Field, 3rd-12th grade.
Email: [email protected]
Carolina Crusaders, Rock Hill
Provides an opportunity (thru Pioneer Football League) for home-schooled and private-schooled students ages 12-18 to play regulation football or participate in cheerleading. These student-athletes would normally not have the opportunity to play football through the public school system or if their private school does not offer football as a choice of athletics.
Football Email: [email protected]
Cheer Email: [email protected]
Phone: (803) 792-7092
Carolina Gladiator Sports, Asheville, NC
Implementing and teaching Christian principals while developing the character of young men through the sport of football. Demonstrating the importance of commitment, integrity and teamwork.  Football, Basketball, Cheer, Lacrosse
Email: [email protected]  
Carolina Home Educators Sports, Charlotte, NC and upper South Carolina
Provides home-educated students in the greater Charlotte area a Christ-centered, competitive baseball program focused on developing each player physically and spiritually by providing advanced instruction and equipping each athlete with the skills necessary to succeed in a team environment and to pursue playing at the next level. Baseball.
Contact Form
Carolina Royals, Charlotte, NC/Indian Land, SC
The Carolina Royals are a competitive spring-only baseball program, offering teams at both the high school and middle school level.  We are a top choice for homeschool players, and an alternative for public and private school athletes in North and South Carolina.
Email: [email protected]
Carolina Wildcats, Liberty, SC near Greenville/Mauldin/Easley
The Carolina Wildcats is an Independent High School team that participates in the high school sports for home-school students, private school students, and public school students.  Football: Varsity and JV
Email: [email protected]
Cavalier Athletic Program, Anderson
Provides Christ-centered sports to boys and girls from homeschool, private school, charter school, and public school in the Anderson, SC area. Football, Cheer, Baseball, Softball, Soccer, Basketball, Volleyball
Contact Form
Civil Air Patrol, 16 locations around SC
The CAP Cadet Program is a year-round program where Cadets fly, learn to lead, hike, camp, get in shape, and push themselves to new limits. If you're dreaming about a career in aviation, space, or the military, CAP's Cadet Program is for you. Ages 12 to 18.  Cadets meet 2 hours per week and one Saturday per month and also have opportunities to attend leadership encampments, career academies, and other activities during the summer.
Columbia, Lexington, Sumter, Florence, Charleston, Augusta GA, Rock Hill/York, Spartanburg, Anderson, and Mullins: Find a location near you and meeting details.
Covenant Central Sports, Sumter, Richland, Lee, Kershaw, Clarendon Counties
CCS offers competitive sports for home educated athletes in the Midlands. CCS is a Christian ministry that seeks to honor God, as they seek to encourage opportunities for young people to prepare for, and participate in, competitive sports. Cross Country and Soccer
Contact: Chester Replogle: [email protected]
Karen Replogle: [email protected]
Eagle Sports Athletics, Augusta, GA/CSRA
​Eagle Sports is currently offering teams in the following sports: Football, Volleyball, Cross-Country, Cheerleading, Basketball, Baseball, Golf, and Track & Field.
Contact:  [email protected]
Easley Guardians Home Athletics, Easley/Anderson & Pickens Counties
Basketball, Soccer, Baseball, and Volleyball. Easley Home Athletics provides the opportunity for homeschooled students to participate in athletics at a competitive level. The program is competitive and promotes sportsmanship and character in our athletes – all in a Christian environment.
Email: [email protected]
Phone: 864-616-6466
Equal Access to Interscholastic Activities at the School District: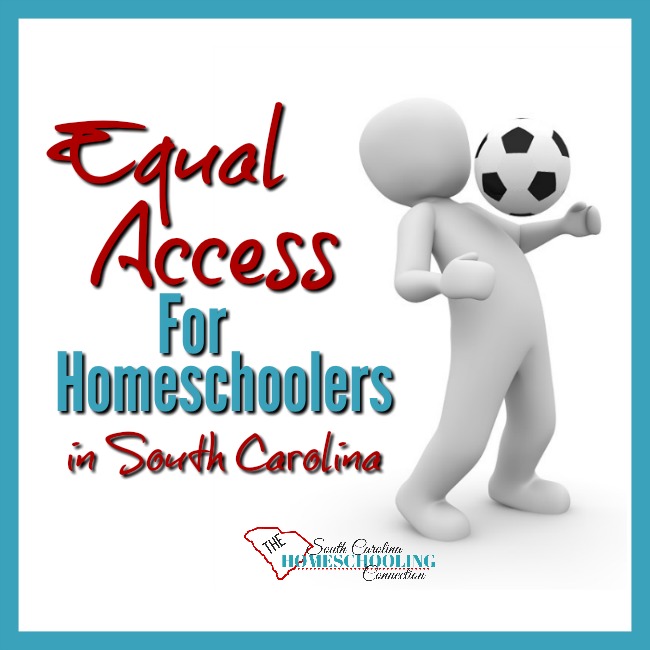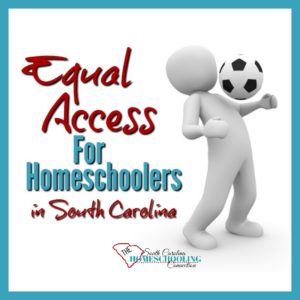 Foothills Fencing, Piedmont, SC near Greenville/Easley
Beginners classes and camps thru competitive levels. Affordable rates for quality instruction.
Phone: (864) 593-3684
Email: [email protected]
The Greenville Hurricanes, Greenville
The Greenville Hurricanes has been a sports association since 2008, and are under the umbrella of the Upstate Home School Co-op. This program is not exclusive to UHC co-op member families; it is open to the greater homeschooling community, as well as athletes in traditional school settings whose school does not offer the sport in which they wish to participate. Archery, Baseball, Basketball, Cheerleading, Cross Country, Football, Soccer, Sports Performance Training, Volleyball, Marksmanship.
Call 864-275-3492 or email: [email protected]
Golf Squad® classes are the most professionally instructed, convenient, and organized way of bringing golf education to people of all ages. Find a GolfSquad class near you.
The Lowcountry Wildcats Athletic Association, Charleston
Provides High School and Middle School level sports for home schooled students in the Lowcountry of South Carolina. We compete against private and public schools and other homeschool associations. Currently we are fielding Boys and Girls Basketball, Girls Volleyball, Boys Soccer, Boys Baseball, Girls Softball and Coed Archery.
Call:  843-607-0789 Coach Joe, 843-270-3844 Coach Randy
PAC Panthers, Columbia/Lexington
Exists to give glory to our Lord Jesus Christ in everything we do. Our purpose is to provide competitive level sports opportunities for the above stated athletes (grades 6-12), while developing both physically and spiritually in a Christian environment. Competitive High School Sports: Baseball, Basketball, Cheerleading, Cross Country, Football, Golf, Soccer, Softball, Sporting Clays Shooting, Tennis, Volleyball
Contact: [email protected]
Sea Cadets, Columbia, Charleston, Ashville/Charlotte, Augusta
This national youth leadership development organization promotes interest and skill in naval disciplines while instilling strong moral character and life skills through leadership and technical programs modeled after the Navy's professional development system. Applications accepted year round.
Contact: [email protected]
Upstate Bearcats, Spartanburg
A competitive Home School Athletic organization based out of the Upward Star Center who competes against other schools in the area. Offers: Volleyball, Baseball, Basketball, Cross-country, Track & Field, Soccer, Flag Football and Softball.
Contact Form
Carolina Chargers Basketball, Spartanburg
Appears inactive 2016-2017.
Many other Alternative Clubs and Activities are available thru Homeschool Co-ops, Resource Centers and Support groups too.