I'd like to introduce the new director at The South Carolina Homeschool Accountability Association, also known by its initials TSCHAA. In the past years, unresolved complaints about this association reached the Better Business Bureau, the SC Department of Education, social media and even Yelp.  I reached out to the previous director to bring these complaints to her attention and to offer my assistance as a colleague. I wanted to support and protect the collective reputation of homeschooling. I know association directors are human and sometimes life circumstances overwhelm or technology issues interfere with productivity. However, the previous director never responded to me so I can't speak to those circumstances.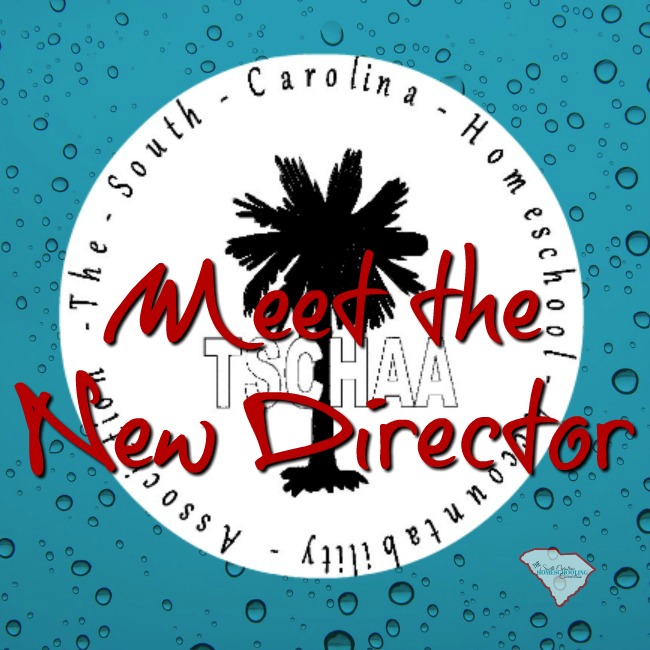 When I found out that a new director had come to TSCHAA, I reached out to her too. I'm completely impressed with her professionalism and responsiveness. She's worked very hard to handle the previous unresolved complaints in a positive and productive manner. She's improved the lines of communication.
Here's Lara Caldwell, in her own words:
I became director of The South Carolina Homeschool Accountability Association (TSCHAA) mid-October of the 2015-2016 school year. I graduated from Clemson University with a BA in Elementary Education with an emphasis in middle school math. Prior to homeschooling, I was a public school math teacher, and I worked in several learning centers and served as an SAT test facilitator.

I have always enjoyed having a job that centered around education, but I always felt that education would be so much more effective using strategies that are specific to the needs and interests of each individual child. In a public school setting, you have to do what's best for the whole, but when you are working individually, you can do what is best for the person. Focusing on the individual is what makes me so passionate about homeschooling.

I have been homeschooling my daughters since their kindergarten years. My family lives on a hobby farm in the Upstate of SC. Family is very important to me, and I cherish the opportunity homeschooling gives us to spend each day learning together. I am thankful for being blessed with an amazingly supportive husband who has lovingly encouraged me throughout my family's homeschool journey and my transition as director of TSCHAA.

One of the first things I did when I took over TSCHAA was reach out to other homeschoolers and asked what was most important to them in a homeschool association. Communication and access to homeschool resources were the two most popular responses. Homeschoolers want to be able to reach their association when they need them, and they want to have access to resources that will help them with their homeschool journeys.

My goal as director is to keep the lines of communication open and to provide guidance and resources for TSCHAA members. I have set up an online support group, so members can have access to other homeschool families who can offer advice, wisdom, and encouragement. TSCHAA members receive a monthly newsletter with reminders, homeschool events, and homeschool ideas and resources. TSCHAA is on Google+ and Pinterest, and all boards are homeschool related.

TSCHAA would not exist without the amazing families that I am blessed to serve during the school year. I am very thankful to all the families that are members of TSCHAA, and I hope that they know I am here to assist them in any way I can.