Have you heard of the SC Student Loan? If you have a student applying for college next year, you may need to know about this program!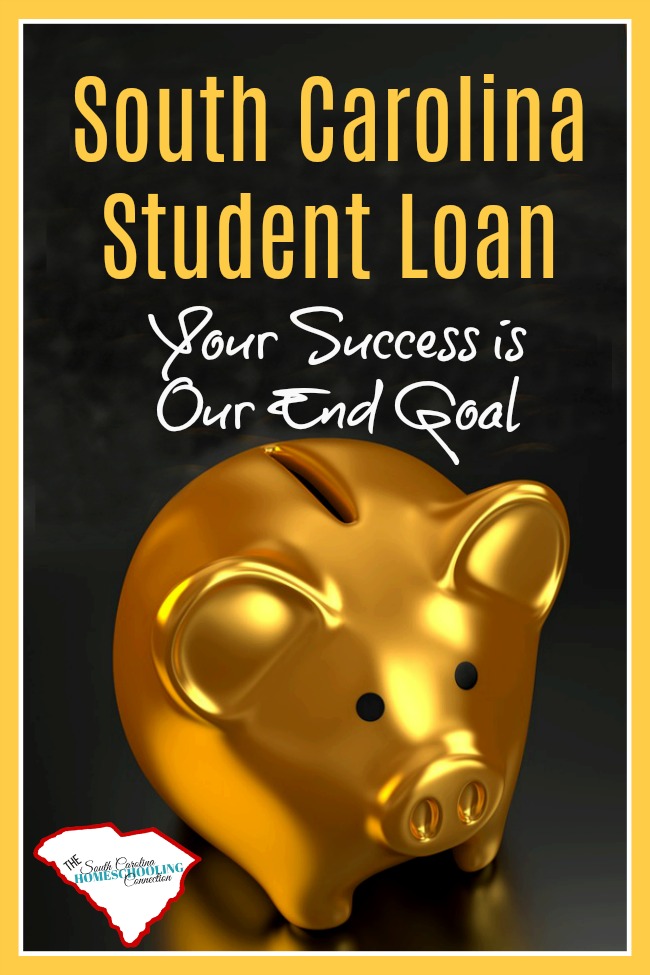 FAFSA and Financial Aid
If you have a student enrolling in college next year, you should already have filled out the FAFSA. The FAFSA application opened October 1st and uses your tax info from the previous, previous year. Not last year, but the year before.
The FAFSA will qualify you for a variety of financial aid. Some of the funds are available on a 1st-come-1st-serve basis. So, the closer to October 1st you apply, the better.
You want to get your financial aid in this order:
Grants
Scholarship
Work
Stafford student loans from the Federal Government
Then, the FAFSA also calculates the parent contribution and qualifies you for a "Parent Plus" loan. This loan comes from the Federal government. The interest rate for that is currently 7% plus initiation fees. It's a bit of a sticker shock when you see the outstanding balance.
This is why I want you to meet the South Carolina Student Loan program. SC Student Loan is private non-profit loan provider. They specialize in providing funds for college tuition. Your success is their end goal.
SC Student Loan: "Your Success is our End Goal"
Palmetto Assistance Loan is low, fixed interest rate, private education loan for students or their parents. The PAL can be used to pay for educational expenses, including tuition and fees, room and board, books, school supplies, transportation, and a computer.
There's no initiation fee. Fixed interest rate of 3.99%. Students qualify for income based repayment.  No matter how much you borrow, monthly payment is based on the ability to pay from your income. Then, at 20 years, if you've been paying back all along and you still owe money…then balance of your loan will be forgiven.
Also, if you sign up for their email news letter, SC Student Loan does a $1,000 scholarship giveaway once a month. Students and parents can enter the drawing!
If your student has already accummulated several loans, you might also consider consolidating and refinancing your student loans thru SC Student Loan. This savings calculator can help you figure how much your new payment would be instead.
FREE Resources: Financial Basics for High School
Financial Literacy offers over a dozen courses on topics every student needs to know before (and after) graduation. From how to manage a budget to the importance of higher education.
Online, interactive, videos, budgets, calculator and more can be used in conjunction with teacher-led financial literacy curricula or as a stand-alone resource.
Upon course completion, each student will have created a personal budget, set important financial goals, and earned a verifiable completion certificate. Click here to log in as a homeschooler.
Will you need to take out a loan to help pay for college? 
Let me know in the comments
Explore more about State Scholarship Opportunties: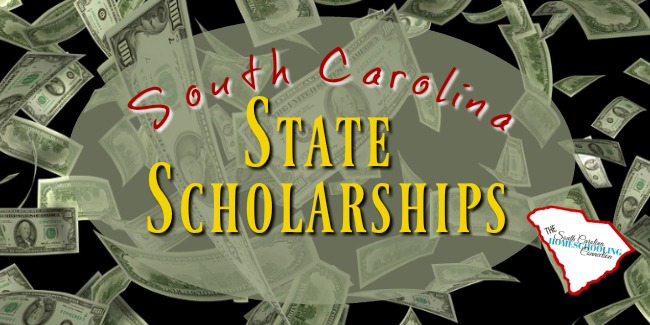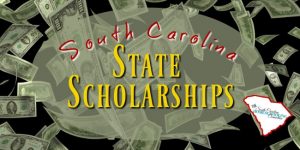 More about getting ready for college:
Amazon.com Gift Card in a Graduation Cap Box
Snack Chest Care Package (40 Count) Variety Snacks Gift Box – College Students, Military, Work or Home – Over 3 Pounds of Chips Cookies & Candy!
The Best 385 Colleges, 2020 Edition: In-Depth Profiles & Ranking Lists to Help Find the Right College For You (College Admissions Guides)
How to Become a Straight-A Student: The Unconventional Strategies Real College Students Use to Score High While Studying Less
Freshman Orientation
College Hacks
The Naked Roommate: And 107 Other Issues You Might Run Into in College