What's your homeschool style? There's so many choices in homeschool curriculum–hundreds of things to sort out. If you can find your homeschool style, you can narrow down some of the options. Find a curriculum that fits your homeschool style.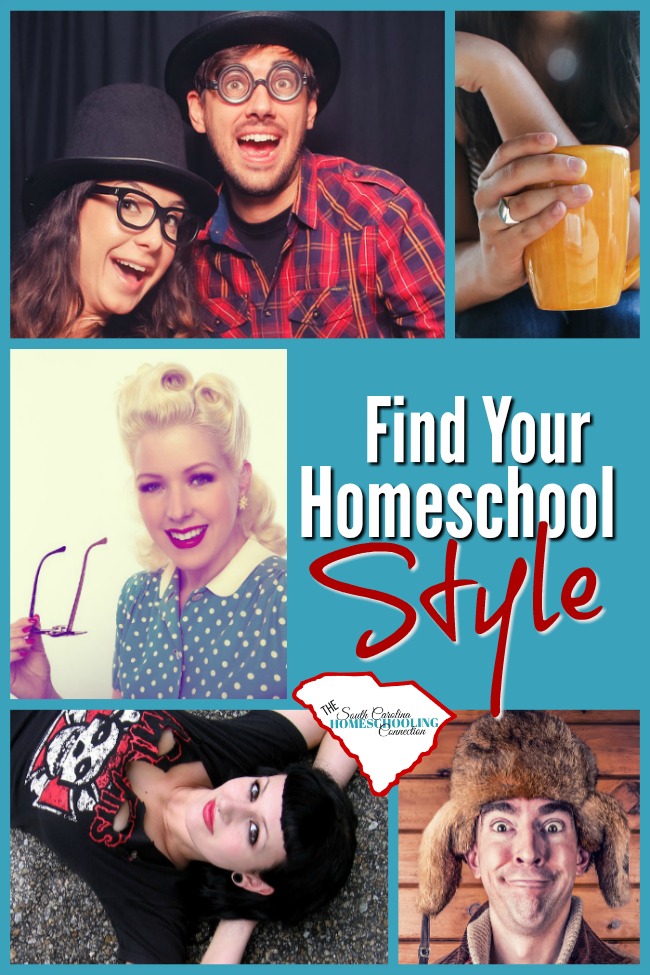 As you come into homeschooling you will discover there are endless homeschool styles and approaches. The wonderful thing about homeschooling is that you choose what works best for you and your children. It may take some time to find what works for you. If one way doesn't work try another.
Pick A Homeschool Style
Here's a quick introduction to the major philosophies with each homeschool style. Maybe one of these jumps out at you as an approach that suits you. I've included a few curriculum ideas that go with each homeschool style.
Traditional:
School-at-home approach using textbooks, worksheets and tests. Parent is the teacher with a set schedule for each subject. Many parents start with this format because it makes sense to our idea of what school should be like.
FREE: Easy Peasy All in One
FREE: SAS Pathways Curriculum
FREE: Discovery K-12
Schoolhouse Teachers.com
Switched on Schoolhouse
Sonlight
A Beka
Calvert School
Schoolhouse Teachers works like Netflix with monthly payments
for full access to all the courses.  Quit when you want. 



Classical:
Classical Education studies and memorizes Ancient Humanities Literature, World History, Greek and Latin, and Logic and Debate. But, it focuses on the classical philosophies of child development, called the Trivium. Students move thru the stages of Knowledge, Logic and Rhetoric. The Classical Homeschool has a Christian worldview.
Read more: The Well Trained Mind by Jessie Wise and Susan Wise Bauer
Well-trained Mind website
Classical Conversations (Local Classes)
Pinterest Ideas


Unit Studies:
Hands-on projects integrate a variety of school subjects and can be adapted to multiple ages. A Unit-Study on sheep could include reading/writing, math, science, social studies, and art. Unit studies are a great curriculum option to start with homeschooling–just pick a topic that interests you or your students and explore that topic. Then move onto another Unit-Study on a different topic.
KONOS
Five in a Row and Beyond Five in a Row
Unit Studies Made Easy by Valerie Bendt (Create Your Own)
Online Unit Studies by Homeschool Techie Mom
FREE Printables on Pinterest: Homeschool Unit Studies 
also look for Lapbooking and Notebooking
Charlotte Mason:
Charlotte Mason believed in teaching the whole child in a 3 different areas: Atmosphere, Discipline and Life. Creating an Atmosphere of learning, teaching good habits and teaching through "living" textbooks (typically narratives) creates a whole educated child.
 FREE: An Old Fashioned Education
FREE: Ambleside Online
www.simplycharlottemason.com
www.charlottemasonincommunity.com
Charlotte Mason Pinterest ideas
Unschooling: 
This Child-Directed learning approach believes that children are natural learners, curious about the world. Unschoolers focus their learning through life experiences, personal interests, curiosity, internships and lots of reading, too.
Teach Your Own: The John Holt Book of Homeschooling
Instead of Education, John Holt
The Unschooling Unmanual
Pinterest ideas
Relaxed/Eclectic:
Most homeschoolers do not follow one style or method exactly. Instead, they select the ideas and suggestions that fit their family and eventually end up with a method all their own. Also consider: Waldorf and Montessori
Try out a language study:


Order subscription boxes like this one: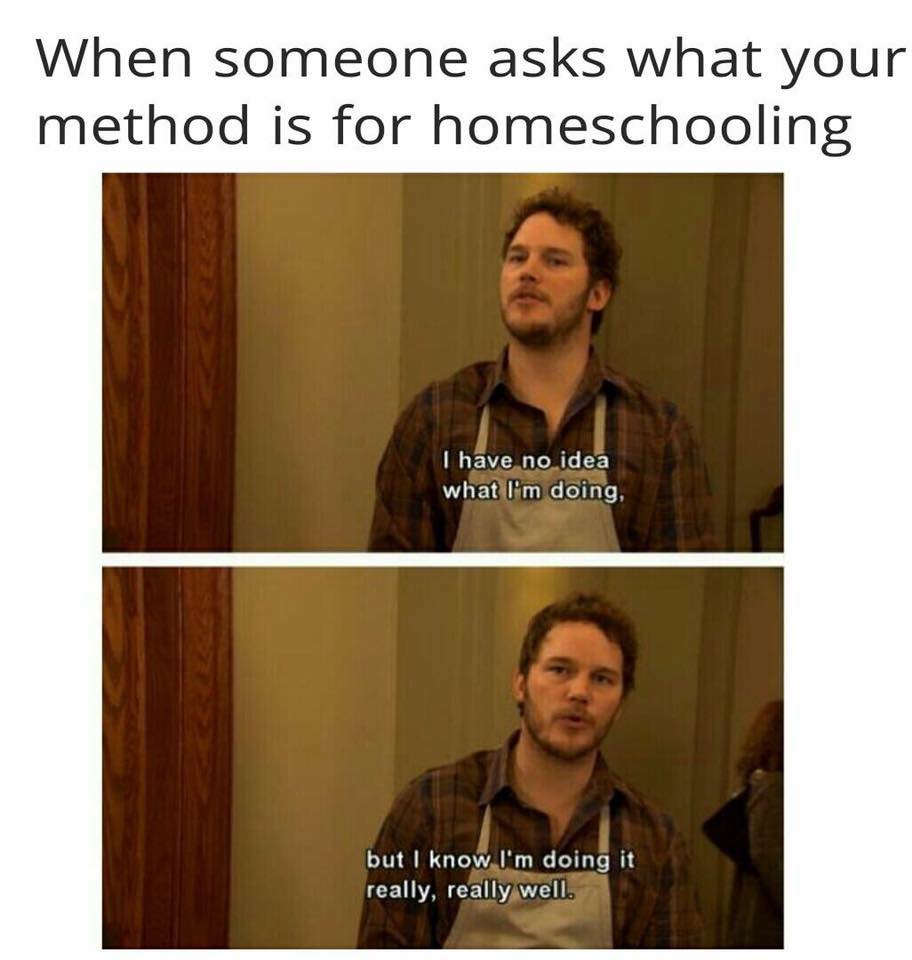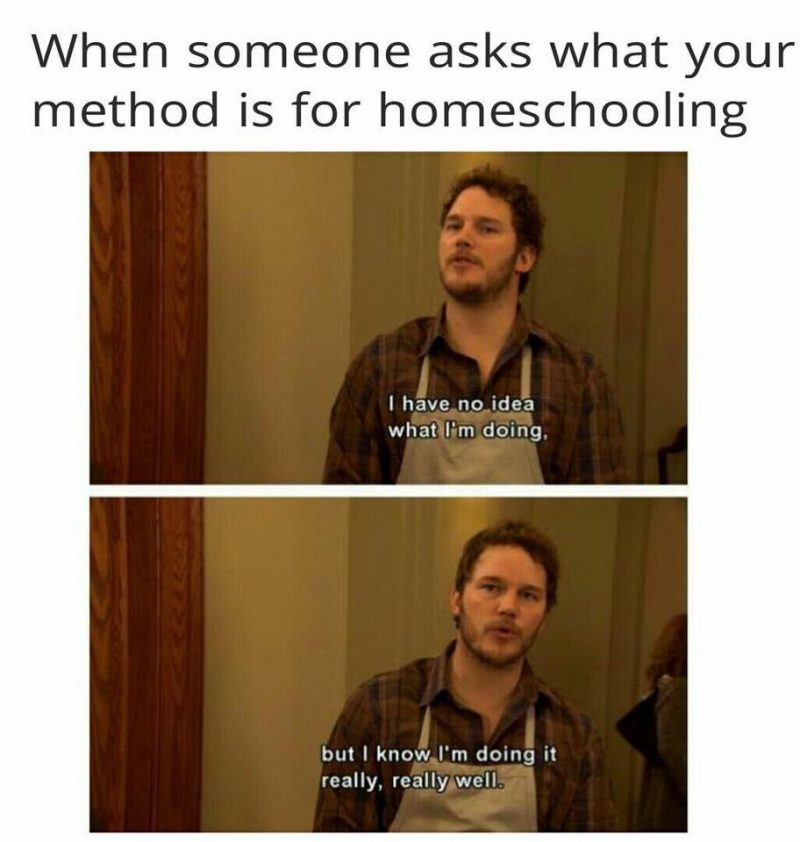 What's your Homeschool Style: Quiz
I don't know how accurate these quizzes really are. But, it's helpful to narrow down the possibilities and point you in the direction of where to start. It's fun to consider retaking the quizzes from time-to-time to see if your results change, too.
Homeschool Style Quiz 1: 32 questions to help you evaluate what works and what doesn't work.
Homeschool Philosophies Quiz: 40 questions choose whether you strongly agree, agree, disagree, strongly disagree or neither.
Homeschool Styles Quiz 2: 30 questions choose multiple choice answers.
What's your homeschool style? Has it changed along the way?
Let me know in the comments
Read more about choosing curriculum or not: