November is often when we take time to think of things for which we are grateful.  Now that the elections are over…let's use the opportunity to initiate a Give Thanks Campaign.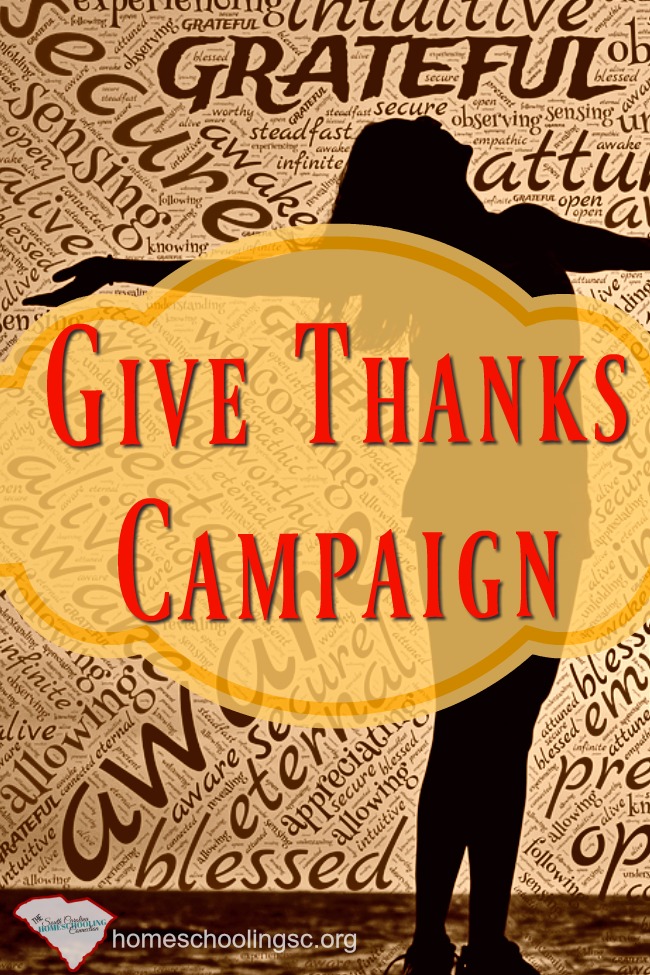 What if we promote that attitude of gratitude in our homeschool community? What if we take time to thank the people who support us? We will often rally together whenever our rights are challenged so we can launch a complaint. Instead, we should come together to acknowledge the many allies and supporters who believe in our homeschool rights.
I declare November a month of homeschool appreciation. It's time for us to reflect on all the people that we appreciate for what they do for the homeschool community!
Take time during November to write an email or send a card to say thanks to someone who has helped you in your homeschool journey. Tell them how much you appreciate their contribution.
Post a shout out of thanks on social media, tagging the person or organization. (Hint on Facebook, just type the @ symbol, the organization's title to hyperlink tag an organization's fanpage).
Give Thanks Campaign Ideas
Here's some suggestions to our Giving Thanks Campaign started:
Association Director who helps hold you legally accountable
Directors here in South Carolina work very hard to advocate for homeschooling rights and for individuals, too. So often we approach them with a problem or a complaint. What ways does your association go above and beyond the "minimums" that the law requires?
*** Click here for contact information for associations ***
Support group leader who help you find activities and resources
Support groups are often organized by volunteers. They donate their time, energy and talents to build a support community. Definitely think of the leaders of groups where you are a member. But, also think of groups that cross-promote and share resources for non-members.
*** Click here for contact information for support groups ***

Homeschool mentor who encouraged or welcomed you
You know that experienced homeschooler who you admire? You think she's a wealth of knowledge and helpful advice. She is probably just trying to figure out when will she feel like a "veteran homeschooler", because every year she's still got doubts and challenges. Or maybe it was her friendly kid at the homeschool meet-up who talked to your new kid. Tell her you admire her and appreciate her.
Friends and Family who support your decision to homeschool
Non-homeschoolers in the family, neighborhood, or church are sometimes critical of your choice to homeschool. So, if you have encouragers in your circle, be sure to thank them! If they are reluctantly supportive, say thanks for their willingness to keep an open mind on the idea.
Local businesses that offer homeschool programs or discounts
Many homeschoolers are on a tighter budget with a single income. We get to try classes at a discount (even up to half price!) for sports, music, art, and such. The more choices we have, the harder it is for them to fill up their classes. So, be sure to let them know how much you appreciate their discounted rates.Many stores also offer an educator's discount–including homeschoolers in that. Not all companies extend the educator's discount to homeschoolers. So, wouldn't it be great to take time to say thanks to the ones that value our work as home educators?
***click here to find out about Homeschool Days and Deals in SC***
Tutors and teachers who have taught your kids a few things, too
That subject you struggle with and could never teach it…we all have that "one" subject we dread.  There is a tutor, cooperative learning or a resource center to cover it. Oh, what would we do without experts willing to teach our kids? Click here to find contact information for resource centers and co-op classes.
Local librarian who helps you find the best books (and maybe waives your overdue fines)
Oh for the love-of-books, the library can be a weekly field trip for homeschoolers.  We need books–lots and lots of books. Local librarians who take the time to assist you and your kids are a real treasure. At one of my nearby branch libraries, the staff there doesn't seem to like people–and we avoid that location. It makes me really appreciate the other locations that are much more friendly and helpful.
Politicians who support homeschooling
We have state and local representatives who support our educational choice to homeschool. They are not all out-to-get-us. Here in South Carolina, we have a legislative watchdog group, SCHEA. But, each of us can individually open the lines of communication with our legislators. Let's give thanks to them for their support of homeschool rights. Click here to find your local legislator.
I'm always grateful for this school supply that I need everyday!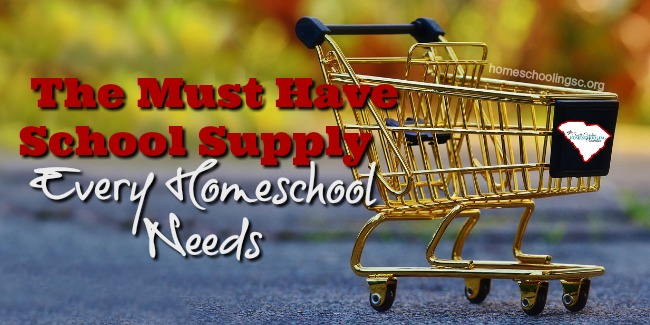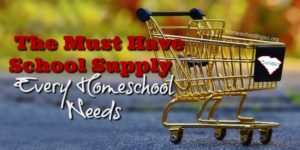 School District Superintendent or Public school personnel who support homeschooling
Homeschooling has a long way to go on public perception and breaking down stereotypes. We're working our relationships with the public. The public school personnel have varied willingness to accept homeschooling as an equal educational option.
If you have had contact with a public school employee who supports homeschooling, we need them to continue to do so. A little word of thanks may help us secure that support for the future.You might consider contacting the Department of Education as part of your Giving Thanks Campaign. Here is South Carolina, we had a little conflict with the Department of Ed last summer. Click here to read about the policy resolution with the Department of Education.
Since then, Superintendent Spearman has renewed her commitment to working with homeschool associations and supporting our efforts. A word of thanks may help bridge the gap toward improving our relationship with the DOE.
A blogger or website that offers great resources--especially free ones!
A friend of mine recently showed me an archived site on the wayback machine of resources that had helped her when she first got started homeschooling. That blogger is not active anymore and many of the site links are not available. I wondered if she had ever contacted that site owner just to say how useful it was to her. She said she never had. I felt kind of sad for that.
Nowadays, bloggers can track their page views and see that what is useful by the traffic on their site. They get feedback on social media comments, likes and shares. But, the blogger behind the screen wants to know from their readers. A specific note of thanks is a real gift, because complaints and critics are much more common.
Who else would you include in your Giving Thanks Campaign?
Let me know in the comments
or join the conversation on Facebook: