I love the Lowcountry Homeschool Convention! Let me tell you why I love it. And I think you'll agree. Local organizers know the best for local homeschoolers!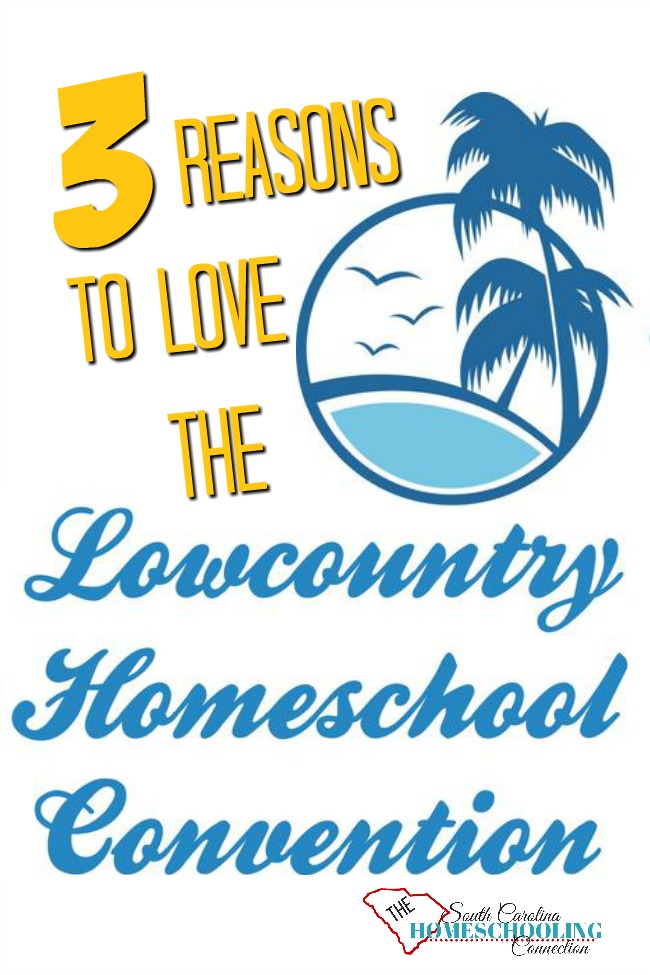 Disclaimer Note: I have not been compensated for this post and all opinions are my own.

This year, the Lowcountry Homeschool Convention is Thursday and Friday, May 31-June 1 on the campus of Charleston Southern University. Mark your calendar–you don't want to miss it!
The Lowcountry of South Carolina is Beaufort, Colleton, Hampton, Jasper, Berkeley, Charleston and Dorchester Counties. Between Orangeburg and the Atlantic Ocean. I'll tell you 3 reasons to love the Lowcountry Homeschool Convention–no matter where you live in South Carolina.
Think Local
The Lowcountry Homeschool Convention is organized by Hazel Douthit. Hazel is the Director of At Home in the Lowcountry, one of the 3rd Option Associations in South Carolina. She's located in Goose Creek. She knows homeschooling in South Carolina. She knows the Lowcountry.
Lowcountry Homeschool Convention is a unique opportunity for vendors and homeschoolers alike. We are not trying to compete with the huge national based conventions in the upstate as we like to have a convention that is more personal, informal and accessible to all homeschoolers not just a few.
~Hazel Douthit
This convention specializes in what's personally relevant to homeschoolers in South Carolina, especially in the Lowcountry. How-to workshops and vendors that are locally meaningful. Support groups, Associations, Resource Centers and Co-ops, college recruiters and more!
There's a children's track with activities geared just for them. So, parents can focus on the workshops and take time to interact with the vendors. It's these personal touches that make the difference.
Value Local
The Lowcountry Homeschool Convention is a great value for vendors. The price tag at those national conventions is often too high for local groups and local businesses to afford a space. But, this convention focuses on the local connections that matter.
People that you have likely interacted with online–you get to meet in person. Like me. I try to be there (or send someone to stand in for me)!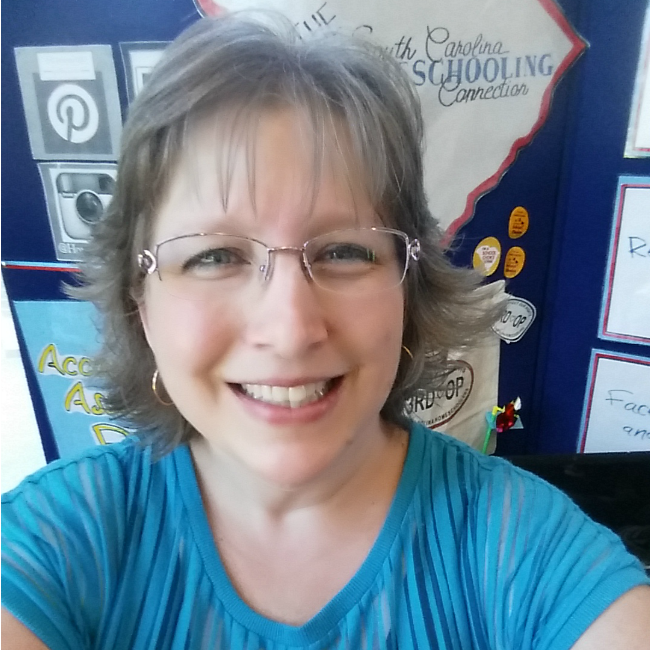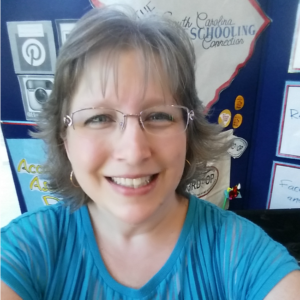 Local vendors are what make this convention possible. Now's the time to register as a vendor or get an ad space in the program or offer a workshop. It's a great value for local vendors.
Shop Local
Best of all, the Lowcountry Homeschool Convention is only $5 per day to attend. You can come for just one day–or splurge for both days.  And if you volunteer, you can come for free. Invest a little time or a little money to support this local event.
Renee McGraw is an experienced homeschooler–but has never been to a convention before. She thought that conventions are about promoting boxed curriculums, and that just wasn't for her. I convinced her to drive down from Upstate and come with me last year. This is what she had to say:
I had a GREAT time! I've changed my mind about homeschool convention. I was greatly surprised how much I enjoyed it. I got to talk personally with so many different people and network with them. If anyone thinks they wouldn't want to go to a homeschool convention, I encourage them to give it a try!
The highlight for me was meeting a local author, Ida Jane Gallagher. She has self-published an excellent book based on nearly 30 years of her archeological studies: Contact with Ancient America. The energy and enthusiasm of this 85-year old firecracker lady compelled me to get her book. Her book is now available directly from the author!
The vendors that you'll meet are relevant to your homeschool life here in South Carolina. You are investing and participating in our community. Now's the time to register or volunteer. I know you're gonna love the Lowcountry Homeschool Convention!
See my video chat with Hazel last year before the Convention:

In 2017, we featured the movie Class Dismissed
Here's what the buzz is about…and why you'll want to see it!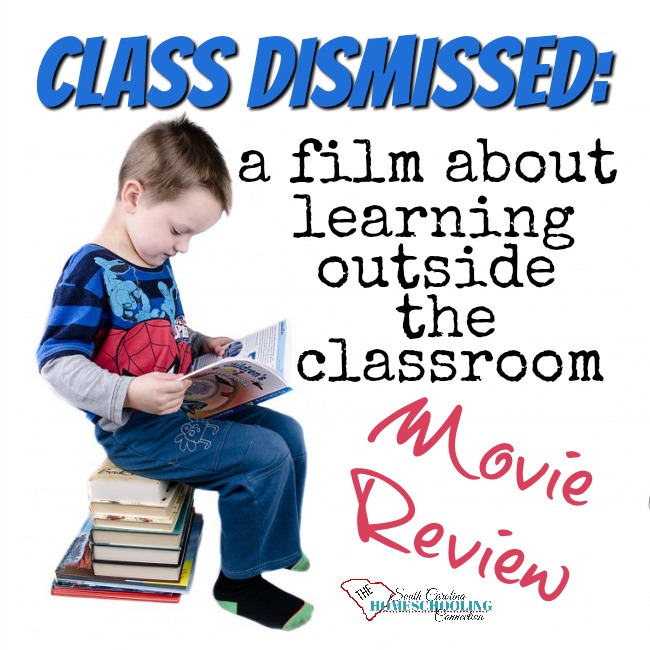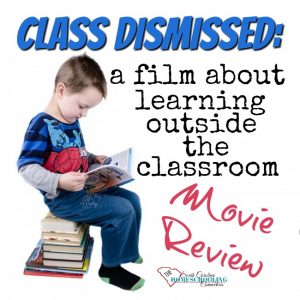 read more about Conventions, Conferences and Expos!